Lawyers
Ashley McMahan Biography: Meet The Georgia Law Lady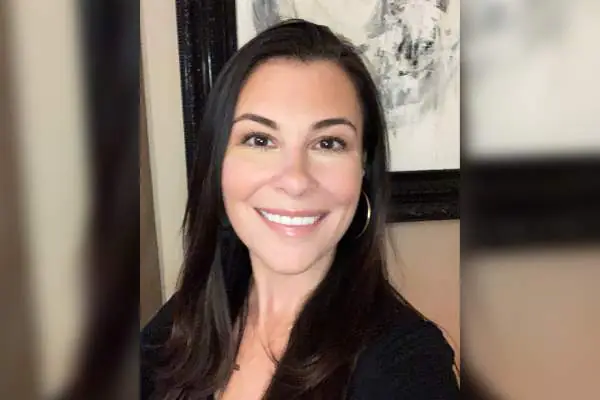 Ashley McMahan Biography. Image Source: Instagram.
Full Name

Ashley McMahan

Country

America

Relationship Status

Not Confirmed

Nationality

American

Profession

Lawyer

Awards and honors

Top 10 best criminal attorneys in Georgia

Education

Georgia State University College of Law and Georgia Institute of Technology Scheller College of Business
Meet Ashley McMahan, a lawyer and a podcaster who has gained recognition for her expertise in law, criminal justice, and comedy – talk about an impressive combination!
As the owner and founder of The Law Ladies, she tackles all sorts of legal matters, mainly focusing on criminal defense.
Oh! And let's not forget that she spices things up as a regular guest on the Absolutely Not podcast hosted by none other than Ashley McMahan's sister, Heather McMahan, who's always there to make us laugh. So, let's grab a cup of coffee and have a rolling clip on Ashley McMahan biography.
Knowing the Shining Lawyer in a Nutshell
Ashley McMahan is an Atlanta native who has never been one to shy away from the spotlight. Prior to her legal career, she pursued stand-up comedy in Atlanta, demonstrating her love for making people laugh.
McMahan also dedicates her time to mentoring young law students about trial work and private practice, helping to prepare the next generation of attorneys. She is particularly passionate about Project Pinnacle, a program that teaches young people life skills to combat youth recidivism. McMahan understands the value of giving back to her community and is committed to making a positive impact on the lives of others.
When she's not advocating for her clients in court or giving back to her community, the lawyer enjoys attending Atlanta United games, showing her support for the city's professional soccer team. Her interests outside of the law demonstrate her well-rounded personality and her commitment to living a fulfilling and balanced life.
From Stand-Up Comedy to the Courtroom: Ashley McMahan's Thrilling Legal Career
McMahan began her legal career in 2009 as a law clerk for Judge John Goger at the Fulton County Superior Court, where she worked on criminal cases and contributed to the writing of Daniel's Georgia Handbook on Criminal Evidence, 2009 Edition. From there, she went on to work as a law clerk at Belli, Weil, Grozbean, and Davis LLP, where she supported senior counsel in trial preparation and managing client satisfaction.
In 2010, McMahan worked as a law clerk for Georgia Lawyers for the Arts, where she interviewed clients and created special research projects concerning copyright law and trademarks. Her research projects are currently being used to aid artists in understanding copyright and trademark law as it applies to them and the art they create.
In 2011, McMahan became an Assistant Solicitor General at the State Court of Fulton County, where she investigated, charged, and prosecuted misdemeanor violations of Georgia Statutes and County Ordinances that occurred in Fulton County. She worked in this position for two years before becoming a trial attorney at McIlhinney & Sessions, LLC, in 2013. As a criminal defense trial attorney, McMahan handled multiple jury trials all over the state of Georgia.
In 2014, McMahan worked in the law firm, The Ashley McMahan Law Firm, LLC, where she continued to focus on criminal defense cases as a solo practitioner. Then in 2016, she founded The Law Ladies, a law firm dedicated to providing high-quality legal representation to women facing criminal charges.
As the owner and senior partner of The Law Ladies, McMahan has successfully defended clients facing a wide range of criminal charges, including DUI, drug offenses, theft, assault, and more. She is known for her tireless work ethic, her dedication to her clients, and her ability to achieve positive outcomes in even the most challenging cases.
In addition to her legal work, McMahan is also a member of the Georgia Association of Criminal Defense Lawyers and the National College for DUI Defense. She is committed to giving back to her community and has volunteered her time and legal services to organizations such as the Georgia Innocence Project and the Atlanta Volunteer Lawyers Foundation.
ALSO READ:  Get to Know About Nancy Chemtob Biography.
Academic Excellence and Legal Prowess: Journey to Success
Ashley McMahan is a highly accomplished attorney who holds a Juris Doctor degree from the Georgia State University College of Law. During her time at law school, she was actively involved in various student organizations and societies, including the Student Trial Lawyers Association, Student Bar Association, Sports and Entertainment Law Society, Business and Law Society, and Phi Alpha Delta.
McMahan's outstanding academic performance and strong advocacy skills were recognized through her participation in various legal competitions. She was a Top 8 finalist out of 194 students in the RWA Oral Argument and Brief Writing Competition and a Semi-finalist in the William Daniel National Invitational Mock Trial Competition. Additionally, she was a Regional Runner-Up in the American Association for Justice Regional Trial Competition held in Atlanta, GA, and placed 5th out of 224 teams in the National Trial Competition held in New Orleans, LA.
Prior to law school, McMahan earned a Bachelor of Science degree in Business Management from the Georgia Institute of Technology Scheller College of Business, where she was actively involved in various organizations, including Alpha Delta Pi, Phi Alpha Delta, and the Women's Resource Center. She served as the President of Phi Alpha Delta and was recognized for her academic achievements with the Faculty Honors and Dean's List awards. Additionally, she completed a Summer Study program at Oxford's Worcester College in England to further her education.
McMahan's education and extensive experience in the legal field have provided her with the knowledge and skills to effectively represent her clients and achieve favorable outcomes in even the most challenging cases. Her dedication to her clients and her profession has earned her a reputation as one of Georgia's top criminal defense attorneys.
Similarly, you would love to explore the biography of Benjamin Brafman.
Beyond the Courtroom: Personal Life and Podcasting
Additionally, Ashley McMahan biography is incomplete without mentioning her contribution to Absolutely Not, a comedy podcast helmed by her sister Heather McMahan. The show serves as a platform for the two sisters to engage in humorous discussions encompassing their familial experiences, personal anecdotes, popular culture references, and current affairs. Moreover, they delight listeners by responding to voicemails and offering valuable insights on diverse subjects.
Ashley McMahan, also known as the 'Georgia Law Lady' on the podcast, is highly regarded for her role in sharing valuable legal insights and tips with both Heather and their devoted listeners. Additionally, she never fails to entertain through amusing anecdotes derived from her extensive experience in the field of law and interactions with clients. The remarkable success of the podcast can be attributed to a dedicated fan following that greatly appreciates the sisters' clever exchanges and down-to-earth humor.
What's Further?
Ashley McMahan biography reflects the journey of a versatile individual who has excelled in various domains. Her accomplishments span across multiple disciplines, including law, academia, writing, and podcasting. Through her work in environmental law, criminal justice reform, education advocacy, and humor-filled comedy shows, she has exhibited commendable skills accompanied by extensive knowledge and unwavering passion.
Remarkably striking the delicate balance between professional endeavors and personal commitments with elegance coupled with wit, she serves as an inspiration for those aspiring to pursue their dreams while leaving a positive impact on society.
Did you notice an error ?
Please help us make corrections by submitting a suggestion. Your help is greatly appreciated!