Top Lists
Everything You Need To Know About Actor Quintessa Swindell Boyfriend: Who is He?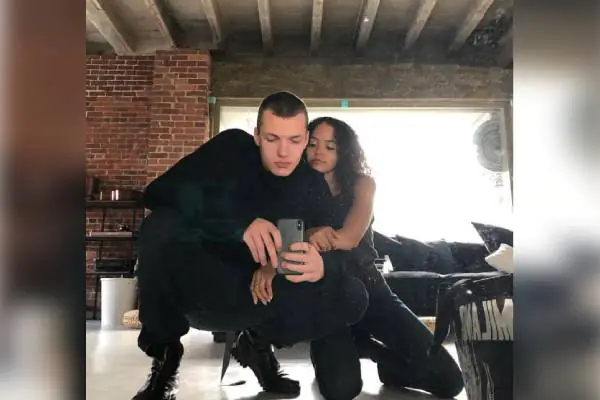 Quintessa Swindell Boyfriend. Image Credit: Instagram.
In the magical world of cinema and entertainment, name, age, and gender do not matter. The one thing that matters is talent. Quintessa Swindell is one such American actor who is nonbinary and uses they/he pronouns. However, their talent has made them one of the rising stars in Hollywood.
In this article, we are going to take a deep dive into the personal life of this fantastic actor and provide you with interesting details and facts regarding Quintessa Swindell boyfriend, their dating life, and their relationship timeline.
Therefore, if you are a fan of cinema and Swindell, follow this article until the end to get a brief overview of their personal and professional life. Let's learn about them in brief.
A Brief Overview of the American Actor
Swindell was born on February 8, 1997, in New York City, United States of America, but spent their childhood in Virginia Beach, Virginia. They were raised by a single father, and information about their mother is not mentioned anywhere.
Quintessa went to Governor's School for the Arts in Norfolk, Virginia, and made their acting debut with the HBO television series Euphoria in 2019.
The American actor gained worldwide notoriety when they were cast as Maxine Hunkel/Cyclone in the 2022 DC movie Black Adam alongside Dwayne Johnson, Aldis Hodge, and Noah Centineo.
Who is Quintessa Swindell Boyfriend? Revealing the Mystery Man
Irrespective of gender, age, and nationality, A person is bound to find someone who looks up to them, cares for them, and supports them in every happy and sad moment of life. The same is true for this American actor as well, who has found their love and lover.
Yes, the Black Adam actor is in a relationship with a handsome man named Jakob Hetzer. The couple likes to keep their personal matters away from the public and rarely talk about their relationship. However, according to Swindell's Instagram post in February 2021, the couple began their relationship journey in 2017.
Quintessa Swindell boyfriend can be seen vacationing to exotic places with Swindell. The couple have visited places such as Bucharest, Los Angeles, and several other European countries and cities.
ALSO READ: Meet Racer Attila Tassi's Girlfriend: Who Is She?
Get to Know Jakob's Profession – Is He Also In the Show Business?
It's normal for fans to think that their favorite celebrity is dating someone from the same field. Quintessa Swindell boyfriend is a model and is involved in the fashion industry.
View this post on Instagram
According to Jakob's personal website, he is currently working as a designer and creative consultant for his self-named brand, Jakob Hetzer. Born in Detroit and raised in Germany, Quintessa Swindell boyfriend has captured the recognition of mass followers through his unique personal style and creativity.
Further, Quintessa also supports their man by promoting the clothing brand on their Instagram. Similarly, Quintessa Swindell's partner has launched various collections such as Street Smart, To The River, Quinet, and Elbows Out.
Similarly, you might be interested in reading about professional racer Roy Nissany's Net Worth, career earnings, and professional records.
What is the Couple Doing These Days?
Like most celebrity couples, Quintessa and Jakob have also kept their relationship private and do not share details from their life in public. However, they occasionally share pictures with each other to keep the fire burning inside fans and media.
Still, the couple has yet to post couple pictures for a long time now, as their last picture together was in 2022. Therefore, there have been rumors on social media about their breakup. However, the couple has decided to keep mum regarding this matter. Thus, we are unsure whether Quintessa and their boyfriend have gone their separate ways.
In conclusion, we wish the American actor and their boyfriend all the best in their romantic journey and hope that the rumors are not true and they are still together. If they make some interesting announcements about their relationship, we will surely update you. Until then, stay tuned.
FAQs
Q: What is Quintessa Swindell's nationality?
A: Quintessa Swindell is an American national.
Q: What is Quintessa Swindell's gender?
A: Swindell is a nonbinary and uses they/he pronouns.
Q: Who is Quintessa Swindell's boyfriend?
A: Quintessa is dating Jakob Hetzer.
Q: When was Quintessa Swindell born?
A: The American actor was born on February 8, 1997.
Q: Is Quintessa Swindell married?
A: No, the New York Native is not married.
Q: When did Quintessa Swindell make their acting debut?
A: Quintessa made their acting debut in 2019.
Did you notice an error ?
Please help us make corrections by submitting a suggestion. Your help is greatly appreciated!