People
Fredricka Whitfield Biography: Journey To Being an Influential Journalist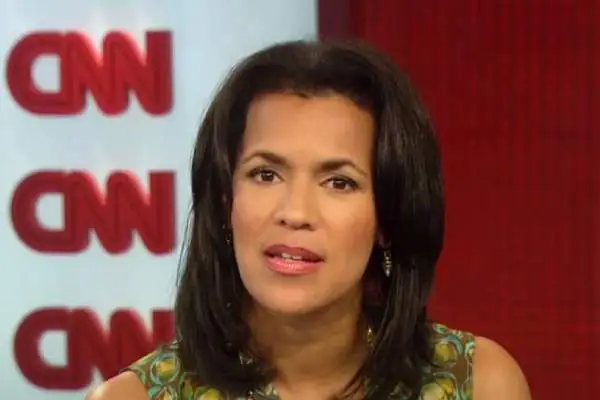 Fredricka Whitfield Biography. Image Source: Social Media
Full Name

Fredricka Whitfield

Age

58 yrs

Birth Date

May 31, 1965

Country

America

Relationship Status

Married

Spouse

John Glenn

Nationality

American

Ethnicity

Mixed

Profession

News Anchor

Children

3

Education

Bachelor's in Journalism, Howard University's School of Communications
With their pens as swords and cameras as shields, journalists like Fredricka Whitfield maneuver through the puzzling corridors of society to shed light on dark places and amplify unheard voices. Whitfield is one of those few respected news anchors who are known for their pursuit of uncovering the most important narratives.
One of CNN's most recognized journalists, Fredricka, has covered some of the major news stories informing the public about important events in recent history. Join us in our cover story of Fredricka Whitfield biography, where this article aims to explore the anchor's relentless pursuit of uncovering the most important narratives.
Fredricka has had her fair share of ups and downs, from controversies to major reports. With experience matching her abilities, the news anchor digs through piles of information, seeking the truth. Stay with us till the end.
Early Years: Born To An Olympian Father
Fredricka Whitfield was born on May 31, 1965, in Burtonsville, Maryland, the United States, to parents Mal Whitfield (father) and Nola Whitfield (mother). Her father, Malvin Greston Whitfield, was a renowned athlete and an Olympic Gold medalist who won three gold medals in the 1948 (2) and 1952 Olympic games. Nicknamed Marvelous Mal, he was a five-time Olympic medalist (one silver and one bronze with three gold). Further, he was an athletic mentor in Africa on behalf of the United States Information Service.
Talking about Fredricka's mother, Nola Whitfield worked as a professor of nursing. Likewise, Fredricka has three siblings, Nyna Konishi, Lonnie Whitfield, and Ed Wright (an accomplished high jumper). Coming from a well-to-do family, young Whitfield chose journalism as her main profession. She attended Paint Branch High School graduating in 1983.
Fredricka earned a Bachelor's degree in journalism from Howard University's School of Communications in 1987. At Howard, she served as a news anchor for the campus radio station WHUR eventually becoming Howard's Alumna of the year in 2002.
ALSO READ: Ari Melber Biography: An Inspiring Story of an Israeli Immigrant
Who is Fredricka Whitfield's Husband? Know About Her Personal Life
The CNN news anchor, Fredricka Whitfield's husband, John Glenn, works as the director of photography at the Atlanta Journal-Constitution. The couple has been married since 1999 with over 24 years of nuptial relationship. The family prefers to live a low-key life, rarely appearing together on social media.
Fredricka Whitfield and her spouse, John, share three kids, a son born in 2005. Likewise, they welcomed fraternal twins named Nola Amanda Glenn (daughter) and Gilbert James Glenn (son), born in November 2012. Further, the news anchor's kids are adults who are currently pursuing their academics.
Fredricka Whitfield's Net Worth As A News Anchor
As per CNN's own website, anchors make anywhere from $40,000 to millions of dollars, depending on their tenure and experience. Based on this statement, we can assume that Fredricka Whitfield's net worth might be in six figures. For the information, some of the CNN anchors, such as David Gregory and Erin Burnett, have a net worth of over $10 million. Meanwhile, Anderson Cooper is the richest CNN news anchor, with a $200 million fortune.
As per sources, the average salary for a CNN news anchor ranges somewhere between $40,000-$250,000. Likewise, Fredricka Whitfield's wealth and earnings can vary depending on her experience, seniority, and her specific role. Just so you know, in the journalism industry also, females are paid significantly lesser than their male counterparts. The high salaries of CNN news anchors, mostly males, reflect the fact that they are in high demand and play a critical role in informing the public about current events.
Similarly, you might want to read about Jack Lepiarz Biography.
Professional Career: CNN's Valuable Journalist
Fredricka Whitfield's professional career in journalism began soon after her graduation. She gained experience with several news channels, honing her reporting and anchoring skills. After college, she worked for news channels, including WPLG-TV (Miami), NewsChannel 8 (Washington), KTVT-TV (Dallas), WTNH (Connecticut), and WCIV (Charleston, South Carolina). From 1995 until 2001, Fredricka became a news correspondent for NBC, where she served as the Atlanta-based correspondent for the tv program NBC Nightly News.
Whitfield's most notable big break came in 2002 when she joined the multinational news channel CNN. Do you know she was the first anchor to break the news of the death of Ronald Reagan? She covered a wide range of significant events and breaking news stories, demonstrating her ability to handle diverse topics with professionalism and compassion. She reported on major events like Hurricane Katrina, the 2008 presidential election, and the Boston Marathon bombing.
Further, Whitfield hosted various programs on CNN, including "CNN Newsroom," where she engaged in discussions with experts, analysts, and newsmakers about current events and important issues.
From Major Stories To Controversies: Whitfield's Rise To Prominence
Over the years, Fredricka Whitfield has covered a wide range of significant events and breaking news stories, showcasing her ability to handle diverse topics with professionalism and empathy. She has covered major stories like Hurricane Katrina, the 2008 presidential election, the Boston Marathon bombing, and the Ferguson unrest following the shooting of Michael Brown.
Fredricka Whitfield has held various roles at CNN, including correspondent, anchor, and host. She has been a key anchor for the network's coverage of major breaking news events and live coverage of significant events, allowing her to establish herself as a trusted and respected journalist.
Sometimes news anchor fumble, and their relentless pursuit of digging the truth might cross the line. In 2014, Whitfield's interview with comedian Joan Rivers came to a sudden end after the anchor commented on River's few works as mean-spirited and also criticized her for wearing vintage fur. That interview became of the most talked about interviews ending abruptly with an exit.
Similarly, on June 13, 2015, the CNN anchor described a gunman as courageous and brave when he attacked a Dallas police officer. The following day, she claimed that she fumbled and misspoke and issued a formal on-air apology two days later.
Talking about awards, Whitfield earned an Emmy award nomination for long-form storytelling in 2000. Other notable awards include the 2004 Alfred I. DuPont Award-winning team for CNN's coverage of the tsunami disaster in Southeast Asia and the 2005 George Peabody Award for the network's live coverage of Hurricane Katrina and its aftermath.
In conclusion, Fredericka Whitfield biography tells us about her dynamic reporting style and engaging presence that helped her gain recognition in the field of journalism. Her reporting skills and ability to connect with viewers earned her a respected place at CNN.
Did you notice an error ?
Please help us make corrections by submitting a suggestion. Your help is greatly appreciated!