Activist
Xiuhtezcatl Martinez Biography: Environmental Activist And Hip-Hop Artist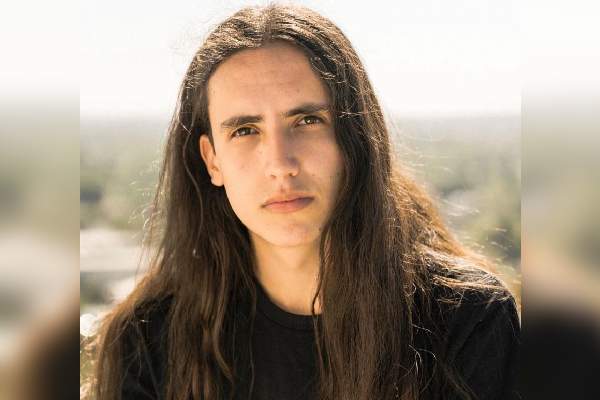 Xiuhtezcatl Martinez Biography. Image Source: Instagram
Full Name

Xiuhtezcatl Roske-Martinez

Age

23 yrs

Birth Date

May 9, 2000

Country

America

Relationship Status

In a relationship

Nationality

American

Ethnicity

Mixed

Profession

American environmental activist, Hip-hop artist

Awards and honors

2013 U.S. Volunteer Service Award

Education

Earth Guardians
The calamity of biodiversity loss and global climate change is a serious threat to humanity. While most people in powerful hierarchy overlook the issue, young environmental activists such as Xiuhtezcatl Martinez have taken a vow to preserve the climate for future generations.
The issues of global climate change mostly affect the indigenous communities due to their relation with the environment and dependence on resources. Moreover, Martinez is a young indigenous activist who promotes youth leadership by utilizing education, training, and creativity.
As we dig deeper through Xiuhtezcatl Martinez biography, explore the former Youth Director and hip-hop artist's unwavering journey as an unyielding climate activist.
Raised in Aztec Tradition, Longtime Activist Parents 
Xiuhtezcatl (pronounced shoo-TEZ-kawt) Roske-Martinez was born on May 9, 2000, in Boulder, Colorado, U.S. Being of Nahuatl descent, his name means the Smoking Mirror in Nahuatl.
Coming from a family with a strong environmental connection and indigenous roots, all of Xiuhtezcatl's family members are environmental activists, including his parents and siblings. His father, Siri Martinez, is of Aztec descent from Mexico, while his mother, Tamara Roske, is of European descent. Further, he has two younger siblings, Itzcuauhtli and Tonantzin.
View this post on Instagram
As per the Earth Guardians website, Tamara is the mother of six children, which means she had three other kids with her previous partner.
From an early age, Martinez was deeply connected to nature and was inspired by his heritage and the indigenous traditions of his ancestors. Raised in an Aztec tradition, Martinez valued all forms of life and noticed the ongoing crisis in the environment and its effect on local communities.
At age 6, Martinez watched a documentary titled, The 11h Hour, narrated by Leonardo Dicaprio, a frequent supporter of environmentalism. After finding out about the global crisis and the state of the planet, he was left devastated. From that moment on, the young voice of indigenous communities began a quest to preserve nature for future generations.
ALSO READ: Young Environmental activist Isra Hirsi Biography.
Environmental Activism: Rise Through Earth Guardians
Do you know Martinez, at age six, stood on stage at a national global warming event in front of a large crowd? From that moment his journey as an environmental activist began after witnessing the impacts of climate change on his local environment and decided to take action.
At age 9, Xiuhtezcatl launched the third generation of Earth Guardians in 2009. His mother, Tamara, founded the non-profit organization in 1992 in Maui, Hawaii. She has been a visionary woman for the past 31 years, where she successfully directed her vision to bring environmental awareness, cultural involvement, and an impactful platform for youth to be effective leaders in their communities.
Through Tamara and her family's leadership and guidance, Earth Guardians is now a positive, impactful force on the planet of youth working to protect their communities in over 70 countries.
Xiuhtezcatl gained significant attention as a young teenager for his passionate speeches and activism. He delivered powerful speeches at various international forums, including the United Nations, addressing world leaders and demanding immediate action on climate change. His powerful words and strong advocacy resonated with people of all ages and inspired youth worldwide to get involved in the fight for environmental protection. Similarly, he is an author of a book titled, We Rise: The Earth Guardians Guide to Building a Movement That Restores the Planet.
Speech to United States Assembly: Climate Lawsuit and Advocacy
At 15, Martinez spoke to UN General Assembly about climate change and spoke about the urgency of climate change, urging them to take action immediately. This was his third time addressing the UN and one of his public efforts to raise awareness and inspire action around climate change which he refers to in his speech as a human rights issue.
In addition to his speeches and public appearances, Xiuhtezcatl Martinez has been actively involved in legal battles against governments and corporations to protect the environment. In 2015, Martinez, along with 21 other youths, filed a lawsuit against the U.S. federal government, titled Juliana v. United States.
The lawsuit argued that the government's actions and policies contributed to climate change, violating the constitutional rights of future generations. The case garnered significant attention and became a focal point in the climate justice movement. Similarly, he argued that the government's actions were violating his constitutional rights to life, liberty, and property.
In 2018, Martinez and 13 other youths filed another lawsuit against the government of Colorado. Further, the young activist led the Martinez v. Colorado Oil and Gas Conservation Commission case as well. However, the lawsuit was dismissed by King County Superior Court Judge Michael Scott on January 14, 2019.
Similarly, you would like to explore one of the historical events of 1518, the Dancing Plague.
What Did Martinez Do to Change the World? Activism Through Music
One of the most real yet devastating facts is that the world might soon run out of fossil fuels within a few hundred years. While the topic of the global issue might seem boring, young people like Martinez uses music as a medium to convey their environmental messages.
XI:XI the album, out everywhere 12.9.21.

Drop a ❤️‍🔥if you ready 🤲🏽
.
Dir. by @Josue_Foto x @billyfortier & I pic.twitter.com/WeZtAEVlWq

— Xiuhtezcatl (@xiuhtezcatl) November 12, 2021
Xiuhtezcatl is also a talented hip-hop artist who incorporates powerful environmental themes into his music, using it as a tool to engage and inspire younger audiences. His music often addresses issues such as climate change, social justice, and the importance of preserving nature.
With that being said, Xiuhtezcatl Martinexz's girlfriend, Zina Simone, is also a musical artist. The two often enjoy quality time together with their families and showers love on social media. However, detailed information about their relationship is hidden behind the curtain.
In 2018, Xiuhtezcatl released his debut album, Break Free, a powerful statement about climate change and the need for action. As a talented musician and concerned environmentalist, his music is an important part of his activism.
For information, countless environmental activists are attacked, harassed, and threatened each year. However, Martinez is one individual who stands fearless with a vow to preserve nature for future generations. He is a powerful voice for climate justice and an inspiration to young people around the world who are fighting for a better future.
Awards and Recognition
Xiuhtezcatl Martinez's activism and dedication to environmental causes have earned him numerous accolades and recognition. He has been featured in Time magazine, Rolling Stone, and The New York Times. The Colorado native has been named to the Huffington Post Top 10 Movers and Shakers, Grist's Top 50 Global Fixers, and the 2017 Univision Premio's Ajente de Cambio Award.
Some of the activist's notable awards he has received include:
| | |
| --- | --- |
| Year | Awards and Honors |
| 2013 | U.S. Community Service Award from President Barack Obama |
| 2015 | Peace First Prize |
| 2015 | TIME magazine's 30 Most Influential Teens |
| 2016 | Children's Climate Prize |
| 2018 | Forbes' 30 Under 30 for Energy |
Table Source: ioes.ucla.edu
Xiuhtezcatl remained an active environmental activist, continuing to speak out on climate change and other pressing environmental issues. He traveled the world, collaborating with various organizations, and worked tirelessly to mobilize and empower young people to take action for a sustainable and just future.
Continued Activism
Xiuhtezcatl's unwavering dedication to environmental advocacy, his powerful speeches, and his unique blend of art and activism have made him a prominent voice in the fight against climate change. He inspires countless young people, encouraging them to become active participants in creating a better world for future generations.
The young activist gained international recognition for his advocacy work on climate change and environmental issues, particularly focusing on engaging youth in the fight for a sustainable future. Xiuhtezcatl is a force to be reckoned with. He is a powerful voice for climate justice and an inspiration to young people around the world. He is using his platform to make a difference in the world and will not stop anytime soon.
Xiuhtezcatl Martinez biography is a story of a young environmental activist, hip-hop artist, and public speaker working tirelessly to conserve the environment so that the future generation can inherit a healthy, safe, sustainable, and equitable planet. We applaud the young hero for his efforts and wish him the very best in his future endeavors.
Did you notice an error ?
Please help us make corrections by submitting a suggestion. Your help is greatly appreciated!