Business
Elisha Reynoso Biography: Unveiling the Life and Triumphs of The Maven Skin Owner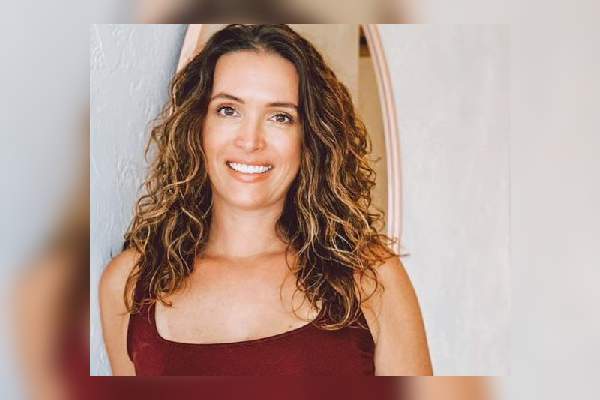 Elisha Reynoso Biography. Image Source: Instagram.
Full Name

Elisha Reynoso

Age

49 yrs

Birth Date

April 30, 1974

Country

America

Relationship Status

Married

Nationality

American

Ethnicity

Latina

Profession

Esthetician

Children

2

Education

Golden West High School

Net Worth

$500,000
Elisha Reynoso biography is a journey of a make-up artist who went from dreaming to actually becoming the owner of Maven Skin & Beauty, a much beloved cosmetic company.
In a time where people's self-esteem often gets affected by physical appearance, beauty products and cosmetics have emerged as the key elements of self-expression. Reynoso, with over 23 years in the beauty and skincare industry, has built her career on helping women feel confident in their skin.
Dear readers, ride along with us in this captivating and stunning expedition into the world of beauty as we explore Elisha Reynoso's life story.
Born and Raised in Visalia
Elisha Reynoso was born on April 30, 1974, in Visalia, California, U.S., and she is a Latina woman. The surname Reynoso means 'King Bear' and is of Mexican origin. Further, she is 49 years old as of 2023.
Born and raised in Visalia, Elisha grew up in a large family. Her father's name is Ben Reynoso, while her mother's name is still a secret.
From her childhood, Reynoso became interested in beauty and skin care. She attended Golden West High School, and later she completed a beauty course at Manchester Beauty College in 2000.
ALSO READ: Catherine Cortez Masto Biography.
Let's Get To Know Her Married Life
Elisha Reynoso is a secretive woman despite her being in the glamour industry, although as a makeup artist. She prefers not to share much about her personal life either on social media or in public. It is known that she is married and has kids, but not much is known about them.
After a little digging on her social media, we found that Elisha Reynoso got married to her husband on September 8, 2009. The longtime husband and wife have been together for almost 14 years as of July 2023. In addition, the couple shares two children, a son named Issac Reynoso and a daughter named Isabella (Bella) Reynoso.
Elisha Reynoso husband is a supportive individual who encouraged her to re-open her beauty and skincare company that was halted during the COVID-19 pandemic. The Maven skin care owner talked about her family in a YouTube episode of Esthetician Inspiration hosted by Lori Crete, a beauty industry influencer. The video was posted on YouTube on September 7, 2020.
Elisha Reynoso Net Worth
A business owner and an individual with over 23 years of experience, Elisha Reynoso net worth is estimated at $500,000 as of 2023. The California native's career as an esthetician and makeup artist has contributed to her decent financial fortune. Elisha's venture Maven is known for its customized facials and shelves full of curated skincare and makeup with an emphasis on clean beauty.
Reynoso has a wide range of beauty products and tools in her Maven shop. Let's take a look at some of the popular products.
| | | | | | |
| --- | --- | --- | --- | --- | --- |
| Beauty Supplies | Price | Beauty Tools | Price | Body Products | Price |
| Kabuki Polisher Retractable Brush | $40 | Eye Rejuvenator | $200 | Glow Tanning Moisturiser | $50 |
| Skin2skin Foundation Brush | $42 | White jade Facial Roller | $34 | James Everyday Body Wash | $25 |
| Neutrals 7-Day Set | $25 | Jade Roller | $26 | Tahiti Body Balm | $70 |
Table Source: Maven Skin and Beauty
The Maven skin and beauty shop owner charges a minimum of $10 up to $70 for waxing which includes nose, lip, chin, and bikini waxing. In her shop, some of the products, such as skin cleanser, face mask, relief gel, facial roller, exfoliating gel cleanser, body oil, etc., and price ranges from $37 up to $78.
Elisha is an expert in skin and self-care who has become a household name across the state. Most online beauty sources report that the average salary for an esthetician is around $52,000 per year. Moreover, Elisha served as one of the boards of barbering and cosmetology in Visalia.
You might want to read about 5 shocking facts about Andraia Allsop.
Founding Maven Skin & Beauty
The gorgeous shop owner, Elisha, has been working in the makeup industry since 1994. She started as a sales associate and make-up artist for Lancome from 1994 until 1997. Afterward, she worked as a store manager for Express, a men's and women's clothing store.
Reynoso spent 13 years working as an esthetician for Metropolis Body Spa from 2001 until 2013. Afterward, she worked for a dermatology company called McCarley Dermaspa for almost two years until November 2015.
In November 2015, Elisha founded her own makeup, skincare, and beauty company, Elisha Reynoso Skin and Makeup, in Visalia, California. Further, she is the owner of Maven Skin and Beauty, which she founded in December 2016.
Maven Skin and Beauty Shop is a boutique studio specializing in anti-aging facial treatments, corrective facials, organic waxing, eyebrow design, skincare, and makeup.
Reynoso, from her own experience and skills, has inspired thousands of women. As a licensed esthetician, makeup artist, and owner of Maven Skin & Beauty, her professional ethos is steeped in the most natural approach to skincare and makeup.
We hope to learn more about the beauty guru and further expand on Elisha Reynoso biography in the coming days.
Did you notice an error ?
Please help us make corrections by submitting a suggestion. Your help is greatly appreciated!