Crime
Where is Karla Homolka Now? The Chilling Tale of A Canadian Serial Killer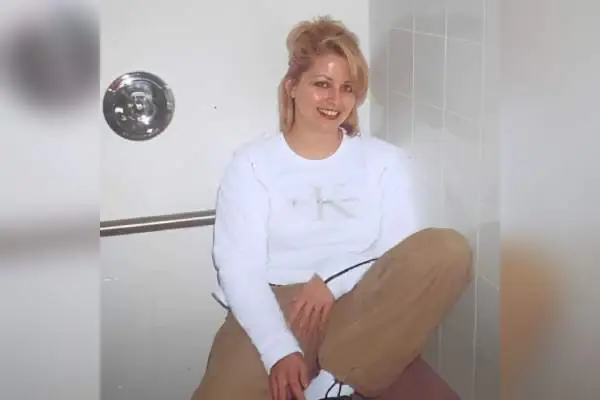 Karla Homolka Now. Image Source: Instagram.
Full Name

Karla Leanne Homolka

Age

53 yrs

Birth Date

May 4, 1970

Country

Canada

Relationship Status

Married

Spouse

Paul Bernardo​ ​(m. 1991; div. 1994), ​Thierry Bordelais ​(m. 2005)

Nationality

Canadian

Profession

Veterinary assistant

Children

3

Height

5 feet 4 inches
Karla Homolka, a name that has become synonymous with malevolence and savagery, was one half of the infamous "Ken and Barbie" killer duo in Toronto, Canada, during the late 1980s and early 1990s. Her partner in crime was her husband, Paul Bernardo.
Together, they unleashed a barbaric string of offenses which included the rape and murder of numerous young girls, including Karla's own sister. This chilling case reverberated across nations as it etched itself deep into Canadian history as one of its most notorious deeds.
Despite her integral involvement in these heinous acts, Karla Homolka controversially received a plea deal causing widespread public debate to this very day. In this article, we shall take an in-depth look at where is Karla Homolka now, her past life, and her crimes while analyzing their profound impact within the realm of true crime.
Early Life of Karla
Karla Leanne Homolka, the oldest of Karel and Dorothy Homolka's three daughters, resided with her family in St. Catharines, Ontario. Her sisters were Lori (b. 1971) and Tammy (1975–1990). She attended Sir Winston Churchill Secondary School while working part-time at a pet shop.
After graduating in 1988, Karla secured employment as a veterinary assistant, first at Thorold Veterinary Clinic and later at Martindale Animal Clinic.
On October 17, 1987, Karla met Paul Bernardo while both were attending a convention in Toronto. At that time, she was just 17 years old, while he was older by six years.
Shortly after their meeting on Christmas Eve of the same year, Bernardo proposed to Karla, who accepted his proposal willingly.
It is worth noting that when they met and got engaged, the age of consent in Canada was only fourteen, whereas Ontario considered an individual a legal adult once they turned eighteen.
When One Sadist Meets An Enabler
In 1990, Bernardo started spending much of his time with the Homolka family, who favored him. He was romantically involved with the eldest daughter and constantly flirted with the youngest.
Concealing his job loss as an accountant, Bernardo resorted to smuggling cigarettes across the nearby US-Canadian border. His infatuation grew towards Tammy, leading him to snoop through her window and engage in inappropriate acts while she slept. Karla Holmolka played an accomplice role by tampering with her sister's blinds to grant Bernardo access.
During July, Bernardo took Tammy across the border to purchase beer for a party; however, he later admitted that they became intoxicated and engaged in intimate behavior.
Six months before their wedding in 1991, Karla Homolka took the anesthetic substance: Halothane from her workplace. On December 23, 1990, Homolka and Bernardo gave sleeping pills mixed with a rum-and-eggnog drink to Tammy, who was only fifteen. Once Tammy became unconscious, they undressed her and used a cloth soaked in Halothane on her nose and mouth.
Karla Homolka's motive for this heinous act was to "offer Tammy's virginity as a Christmas gift" to Bernardo. This desire stemmed from Bernardo's disappointment about not being Karla's first sexual partner.
While Tammy's parents were asleep upstairs, the couple recorded themselves as they sexually assaulted her in the basement room. Unfortunately, during the assault, Tammy began vomiting. The pair attempted to revive her before calling emergency services but not before concealing evidence of their crimes. Despite their efforts, Tammy succumbed several hours later at St.Catharines General Hospital without regaining consciousness.
According to police statements, Bernardo claimed he had made unsuccessful attempts to resuscitate her, leading authorities to conclude that her death was accidental.
Barbie and Ken Killers
Despite the tragic circumstances surrounding her family, Homolka, and Bernardo exchanged wedding vows six months later in a grand ceremony close to Niagara Falls. Allegedly, Bernardo insisted that Homolka promise to "love, respect, and submit" to him. Additionally, Karla Homolka agreed to provide young victims for Bernardo's desires. She introduced another 15-year-old girl – an employee at a pet shop whom she had met through her veterinary work – as a gift for her husband.
Shortly after their wedding day on June 7th, 1991, Homolka invited this girl for a "girls' night." As they did with Tammy earlier, Homolka drugged the girl's drink and delivered her unconscious state right into their new residence, where Bernardo would be waiting. This time though, Homolka herself raped the girl before Bernando. Homolka made an urgent call to 911 when the girl began vomiting and experienced breathing difficulties while enduring a sexual assault. However, after Homolka and Bernardo managed to revive her, they canceled the ambulance's assistance. Fortunately enough, the young woman managed to survive the unthinkable ordeal, though due to the drugs, she didn't know what had happened to her until later.
Infamous for their good looks and gruesome crimes, Karla Homolka and Paul Bernardo were dubbed the 'Ken and Barbie killers.'
Similarly, you might want to read about the 'Death Row Granny,' Velma Barfield.
The Couple Targeted Young Girls
A week following the sexual assault of the young girl, Paul, and Karla discovered their next victim: a 14-year-old girl named Leslie Mahaffy. As Mahaffy was walking home late at night, Bernardo spotted her from his car and abruptly pulled over. When Mahaffy approached him to ask for a cigarette, he forcefully abducted her into his vehicle and transported her to the couple's residence. Once there, Bernardo and Homolka subjected Mahaffy to multiple acts of rape and torture while recording the horrifying ordeal on video. Although deemed excessively explicit and distressing for presentation in court later on, certain portions of audio from the videotape were ultimately admitted as evidence.
Bernardo can be heard instructing Mahaffy to comply with him while she expresses her distress. At a certain point, Mahaffy commented that the blindfold Homolka had put over her eyes was slipping, and she could recognize them later. Determined not to allow this, Bernardo and Homolka carried out their first intentional killing. Homolka drugged the girl using methods she had used before, but this time administered a lethal dose. Bernardo went to a local hardware store where he bought multiple bags of cement, which they used to encase Leslie Mahaffy's dismembered body parts. Subsequently, they disposed of the blocks containing the remains in a nearby lake. Eventually, one of these blocks washed up onshore and revealed an orthodontic implant that identified it as belonging to Mahaffy – confirming her status as one of their murder victims. Before this discovery, though, another teenage girl named Kristin French would become another victim at the hands of this murderous duo in 1992.
The Heinous Acts Continued
During the Easter weekend, Bernardo and Homolka recorded their sadistic acts of torture, rape, and sodomy inflicted upon Kristen French. They subjected her to excessive alcohol consumption while forcing submissive behavior towards Bernardo. The prosecutor in Bernardo's trial, Ray Houlahan, stated that he had always intended to kill French because she was never blindfolded and could potentially identify them.
The next day, after murdering French, the couple celebrated Easter dinner at the Homolkas'. During her trial testimony, Homolka revealed that Bernardo strangled French for precisely seven minutes as she watched. According to Bernardo's account, Homolka beat French with a rubber mallet when she attempted an escape, ultimately leading to her strangulation via a noose tied around her neck secured to a hope chest.
The lifeless body of French was discovered unclothed in a trench on April 30, 1992, located in Burlington. This location is roughly a 45-minute drive away from St. Catharines and conveniently close to the burial site where Mahaffy rests. After closer inspection, it became evident that her body had been cleansed and her hair mercilessly severed.
Initial assumptions pointed towards Homolka taking the hair as a twisted reward or souvenir; however, she later confessed during the trial that its purpose was to hinder any potential identification.
Getting Caught and Confessions
The heinous crimes committed by Homolka and Bernardo came to light in 1993 when Homolka admitted her complicity in the murders.
To escape a life sentence, she bargained with law enforcement to provide testimony against Bernardo.
However, this plea agreement stirred up controversy as numerous individuals felt that Homolka should have faced more severe consequences for her involvement in these tragic events.
ALSO READ: The Chilling Motive Behind Arthur Shawcross' 11 Known Killings
Where Is 
Karla Homolka N
ow?
Following a 12-year incarceration, Homolka was released in 2005 and relocated to Quebec with her new spouse and children under an assumed identity. The Canadian public expressed their anger at her release, as they found it unfathomable that someone who committed such horrendous crimes could be given freedom.
Since being freed, Karla Homolka now has maintained a low profile, rarely appearing publicly. Nevertheless, there have been occasional reported sightings of her within Quebec. In 2017, news emerged that she was volunteering at the school attended by her offspring; this caused considerable commotion among parents and community members.
The impact of the crimes committed by Karla Homolka and Paul Bernardo reverberated throughout Canada. This high-profile case garnered extensive media coverage and initiated a nationwide discourse about sexual violence and the efficacy of the justice system.
Moreover, the controversy surrounding Homolka's plea agreement catalyzed legislative amendments in Canada, making it more challenging for perpetrators of violent offenses to secure favorable plea bargains.
There remains an enduring influence of Karla Homolka's actions on Canadian society. Her criminal acts are a constant reminder of the significance of delivering justice while emphasizing the necessity for accountability within cases involving sexual violence. Though she may have served her sentence behind bars, remembrance of her transgressions shall persist indefinitely.
One individual whose name will always be linked to some of the most horrific offenses in Canadian history is Karla Homolka. Her involvement in the sexual assault, brutalization, and killing of at minimum three innocent girls serves as a chilling testament to the depths that human nature can sink. Despite being released from incarceration, Canada will forever bear the weight and enduring impact of her atrocious acts.
Did you notice an error ?
Please help us make corrections by submitting a suggestion. Your help is greatly appreciated!