Activist
Eric Holthaus Biography: A Meteorologist's Life Updates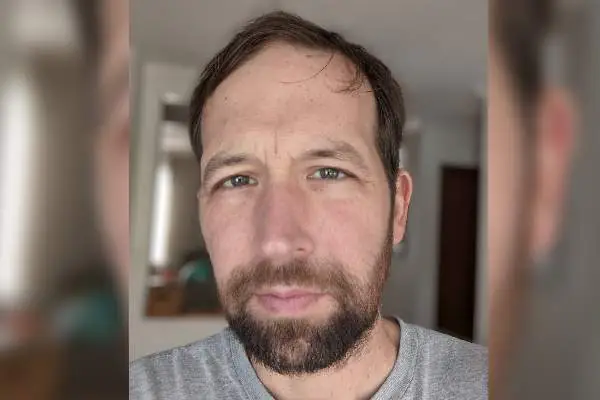 Eric Holthaus Biography. Image Source: Twitter.
Full Name

Eric Holthaus

Age

42 yrs

Birth Date

February 10, 1981

Country

America

Relationship Status

Not Confirmed

Nationality

American

Profession

Meteorologist

Awards and honors

AA Environment Possibility Award

Education

Saint Louis University, University of Oklahoma, University of Arizona and Columbia University in the City of New York
Eric Holthaus is an esteemed meteorologist, climate journalist, and weather expert who has devoted his life to comprehending and communicating the intricacies of climate change.
With extensive experience in meteorology, climate adaptation, disaster risk reduction, and geography, Holthaus actively participates in multiple initiatives aimed at mitigating the impacts of climate change while advocating for environmental justice.
In this blog post, we will closely examine Eric Holthaus biography, including his education and professional path. Moreover, we will shed light on his substantial accomplishments within the realm of climate science. Join us as we delve into the inspiring journey and recent updates from this remarkable advocate fighting against global warming.
From Twisters to Temperatures: Journey in Meteorology
Eric Holthaus embarked on his meteorological journey driven by a deep fascination for severe weather, with a particular emphasis on tornadoes. This passion propelled him to pursue a degree in meteorology at Saint Louis University and later earn a master's degree from the University of Oklahoma, where he focused on researching mobile radar observations of tornadoes.
Holthaus's early experiences chasing storms and studying weather patterns laid the groundwork for his career as both a meteorologist and climate journalist. However, it was his growing concern over the consequences of climate change on extreme weather events that motivated him to shift gears towards climate advocacy instead of storm chasing.
Over the years, Holthaus has emerged as an influential figure in combating climate change. Leveraging his expertise in meteorology, he strives to enlighten the public about this critical issue while simultaneously driving collective action toward achieving sustainability.
Storm Chaser Turned Climate Crusader: The Eric Holthaus Story
Eric Holthaus's work ethic is truly remarkable, as it demonstrates his incredible transformation from a storm chaser to an advocate for climate action. Having spent several years chasing storms, he witnessed firsthand the devastating consequences of climate change on our environment.
This realization compelled him to shift gears and dedicate himself to raising awareness about the urgent need to address this global crisis.
In recent years, Holthaus has emerged as a prominent figure in the realm of climate journalism. His work can be found across esteemed publications such as Grist, Slate Magazine, and The Wall Street Journal. Additionally, he authored The Future Earth, a book that presents an optimistic and actionable roadmap for mitigating the effects of climate change within three decades.
Holthaus's personal journey serves as a powerful reminder that individuals possess immense potential to effect positive change by utilizing their unique skills and knowledge.
ALSO READ: Get to Know About Jean Frechet Biography.
The Man Behind the Climate Headlines: Life in Review
Eric Holthaus biography has been nothing short of intriguing, filled with notable accomplishments and significant moments. His journey in the field of meteorology commenced as a result of his fascination with extreme weather conditions.
Eric's time working as a meteorologist instilled within him growing concerns about how climate change impacts severe weather events. As a result, he decided to redirect his efforts toward advocating for climate causes.
Over the subsequent years, Holthaus devoted himself to raising awareness about the urgent nature of our current climate crisis through writing for esteemed publications and delivering speeches at various global events.
In addition to these endeavors, this prominent figure in meteorology embarked on establishing invaluable services related to weather information dissemination, such as Currently. The platform aims not only at providing comprehensive worldwide forecasts but also to foster community engagement on both local and personal scales.
Holthaus's life in review is a testament to the power of personal transformation and the importance of using one's skills and knowledge to make a positive impact on the world.
A Meteorologist on a Mission: Fight Against Climate Change
Eric Holthaus, an ardent meteorologist, is driven by his mission to combat climate change. Having gained profound knowledge and understanding of the scientific aspects of this environmental issue, he has emerged as a prominent voice in climate journalism. Throughout his professional journey, Holthaus's primary focus has been on raising awareness about the criticality and immediacy of the climate crisis while actively advocating for sustainable practices.
Holthaus has left no stone unturned when it comes to addressing this subject; he has penned numerous articles for renowned publications and authored a book titled The Future Earth. This literary work not only presents an optimistic perspective but also provides actionable solutions to reverse the effects of global warming within 30 years.
In addition to his advocacy work, Holthaus also serves as the founder and CEO of Currently, a weather service with the mission to foster community engagement, exchange meteorological data, and narrate climate narratives on both a global and local level. His efforts are geared towards motivating individuals to contribute towards a sustainable future while promoting fairness and equality for all.
Similarly, you would love to explore the biography of Lene Vestergaard Hau.
Behind the Scenes: An Inside Look at the Life of a Climate Journalist
Eric Holthaus has dedicated his career to advocating for climate action and raising awareness about the urgency of the climate crisis. Holthaus shares his experiences covering climate events around the world and the importance of telling climate stories with empathy and compassion.
As we continue to face the impacts of climate change, the work of climate journalists like Holthaus becomes increasingly important in shaping public opinion and driving action toward a sustainable future.
Eric Holthaus biography is a reminder that the fight against climate change requires all hands on deck and that each of us can make a difference in our own way. As Holthaus continues on his journey, we invite you to check his bio for future updates and to join him in the fight for a sustainable and just future.
References
Did you notice an error ?
Please help us make corrections by submitting a suggestion. Your help is greatly appreciated!