Educators
Elizabeth Cabot Agassiz Biography: Pioneering Educator, and Founder of Radcliffe College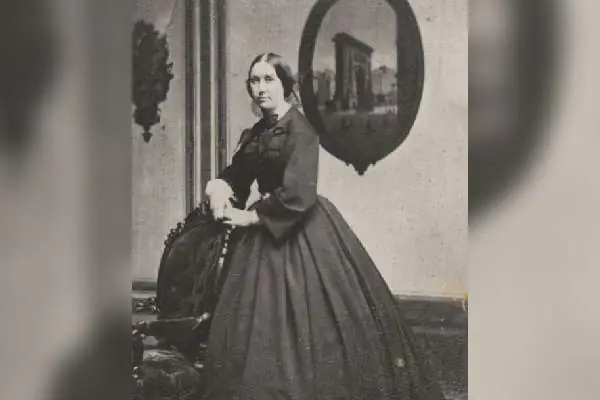 Elizabeth Cabot Agassiz Biography. Image Source: Twitter
Full Name

Elizabeth Cabot Cary Agassiz

Age

84 yrs

Birth Date

December 5, 1822

Country

America

Relationship Status

Widowed

Spouse

Louis Agassiz ​(m. 1850; died 1873)

Nationality

American

Profession

Educator, Naturalist and Writer

Children

3 (Stepchildren)

Death Date

June 27, 1907
A few centuries earlier, most women were held back by biases and social norms in their participation in science. However, Elizabeth Cabot Cary Agassiz went one step further and broke the matrimonial deformity of gender partiality.
One of the most influential figures in history, Elizabeth Agassiz, massively impacted the quality of education. Throughout her life, Cabot's mission was to pave the way for women to have equal access to higher education. Therefore, she is often referred to as a pioneer of equal education for women.
This article about Elizabeth Cabot Agassiz biography will tell you about the educator and naturalist's journey of inspiration for women.
A Part of the Boston Brahmin Family
Elizabeth Cabot Cary Agassiz was born on December 5, 1822, in Boston, Massachusetts, U.S., into a prestigious and wealthy family. The Cabots are often called the "first families of Boston" and were part of the Boston Brahmin, a group of the traditional upper class.
Coming from a wealthy and prominent background, Elizabeth Cabot's father, Thomas Graves Cary, was a renowned Boston businessman. Also, he was a graduate of Harvard University. Similarly, Cabot's mother was Mary Ann Cushing Perkins Cary, a woman who believed in equal rights and freedom.
The second of five daughters, and one of seven children, Elizabeth received education at home because of her fragile health. A keen reader since childhood, Cabot showed an early interest in art, music, and literature. Moreover, Agassiz received informal history lessons from Elizabeth Peabody, an educator who opened the first English-language kindergarten in America. The foundation of strong moral values led Cabot to incorporate tutoring in her later life.
ALSO READ: University of Michigan's Longest-Serving President James Burrill Angell Biography
Husband-Wife Quest of Memorable Scientific Expeditions
The pioneer educator, Elizabeth Cabot Agassiz husband, Louis Agassiz, was an American biologist and geologist best remembered as a scholar of Earth's natural history. He was a professor of zoology and geology at Harvard and later became a founder of the Museum of Comparative Zoology.
After her older sister's marriage to a Harvard professor, Elizabeth began socializing with a group of educators and intellectuals. The year was 1846 when she met her future husband at a dinner party where people of higher academic status were present. The couple instantly bonded and developed a romantic attachment. However, there was a major issue.
Although Louis wanted to marry Elizabeth, he still had a wife named Cecilie Braun in Switzerland. They had two daughters named Pauline Agassiz and Ida Agassiz and a son, Alexander Agassiz. Unfortunately, in 1848, Louis' wife, Cecilie, passed away, but it brought a new phase in his life. He could marry Elizabeth.
In December 1849, when socially acceptable to wed, Elizabeth's father accepted Louis as his son-in-law. Further, Elizabeth Cabot married Louis Agassiz on April 25, 1850, in Boston, Massachusetts, at King's Chapel.
Managing the Household: Strong Bond With Stepchildren
Elizabeth, while supporting her husband's work, managed the household and took care of the finances simultaneously. Meanwhile, Elizabeth Cabot Agassiz spouse, the Swiss-born American biologist, founded the Museum of Comparative Zoology in 1859 at Harvard. Further, the museum became one of the leading natural history museums in the world.
Throughout her life, Cabot had a strong relationship with her stepchildren. Her stepdaughter, Pauline, was a philanthropist and social reformer. She opened day nurseries, settlement houses, and other notable establishments in Boston. Likewise, Alexander was a scientist and engineer who published a few maritime research papers with his stepmother, Elizabeth. Meanwhile, Ida married a wealthy businessman Henry Lee Higginson.
Similarly, you would like to read about a profound female education advocate, Diane Ravitch biography.
Supporting Husband Work: Co-Author of A Journey in Brazil, An Expedition Worth Remembering
It is a fact that Elizabeth Cabot was her husband's intellectual collaborator and helped him with his research and writing. She also became involved in scientific work, publishing several books on natural history. She even served as the first curator of the Museum of Comparative Zoology.
Talking about Louis, he was a prolific writer who published over 1,000 scientific papers. During his career, Agassiz traveled extensively throughout the United States, giving lectures on natural history. Do you know in March 2019, Harvard faced a lawsuit that accused Louis of using photos of slaves to promote racist ideologies?
Louis Agassiz's wife Elizabeth Cabot, was a strong supporter of her husband's work. She helped him collect specimens and prepare them for study. The two traveled around several states across the U.S and around Europe. In April 1865, Elizabeth accompanied Louis on a 14-month research trip to study Brazilian flora and fauna. During the research, she kept her own journal, taking detailed notes of her husband's natural history lectures and transcribing his notes.
For a year, Cabot served as the main writer and record keeper for the expedition. The book produced by the joint collaboration of Elizabeth and Louis, titled, A Journey in Brazil, was published in 1868. The journal was not only a collective of natural specimens but a tribute to Brazilian culture.
Who Was Elizabeth Cabot? Contributions to Founding Radcliffe College
Apart from being a naturalist, Elizabeth Agassiz was also a noted educator. She founded the Agassiz School for Girls in Cambridge, Massachusetts, in 1856. The school, based on the principles of progressive education, became one of the leading schools for girls in the U.S. Similarly, she was also a major supporter of women's education and served on the board of trustees of several colleges and universities. From 1873 until 1876, she served as a president of the Association for the Advancement of Women, which she cofounded as well.
Elizabeth is most notably remembered as the founder of Radcliffe College. In 1879, she became one of the seven female managing directors of the Society for the Private Collegiate Instruction for Women (Harvard Annex). The group was also called the Seven Sisters.
Agassiz played a vital role in transforming the Harvard Annex for women's education into Radcliffe College. From 1900-103, she even served as the college's honorary president. Radcliffe College was a women's liberal arts college in Cambridge that served as the female counterpart to Harvard College, which was all male. The college became popular and held the reputation of having an independent-minded and intellectual female student body. However, Radcliffe fully integrated with Harvard in 1999.
Legacy and Notable Honors
Elizabeth Cabot Agassiz was noted for her writing ability throughout her professional career. She used her talents to promote women's rights and published several books on science and education. A strong advocate for the education of girls and women, she helped build several schools and colleges for women.
After her husband's death in 1873, Cabot continued to devote time to her work and family. Further, she was a respected scientific community member and was elected to the National Academy of Sciences in 1885. A pioneering figure in science and education, Agassiz died in 1911 at the age of 89, leaving a lasting impact on education, science, and philanthropy.
In conclusion, this article about Elizabeth Cabot Agassiz biography tells us a tale about a remarkable woman who contributed significantly to science, education, and women's rights. Her work continues to inspire and influence people today.
References
Did you notice an error ?
Please help us make corrections by submitting a suggestion. Your help is greatly appreciated!