Medicine
Marie Maynard Daly Biography: A Legendary Tale of the First African American Woman To Receive a Ph.D. in Chemistry in the United States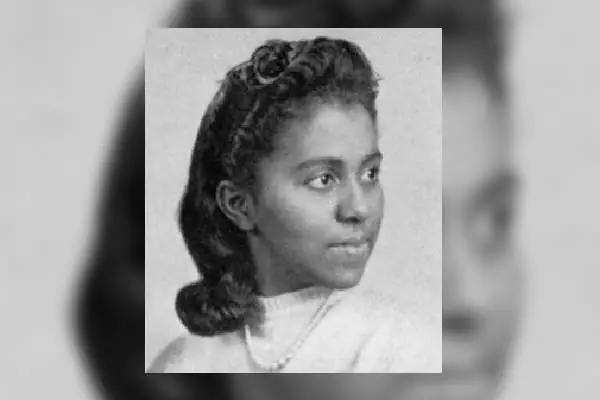 Marie Maynard Daly Biography. Image Source: Instagram.
Full Name

Marie Maynard Daly Clark

Age

82 yrs

Birth Date

April 16, 1921

Country

America

Relationship Status

Not Confirmed

Spouse

Vincent Clark

Nationality

American

Ethnicity

African-American

Profession

Biochemist

Awards and honors

Fellow of the American Association for the Advancement of Science

Education

Queens College, New York University and Columbia University

Death Date

October 28, 2003
Marie Maynard Daly, a pioneering scientist, shattered stereotypes and pushed boundaries during her remarkable career. She made history as the first African American woman to obtain a Ph.D. in Chemistry within the United States, blazing a trail for future generations of minorities and women in the field of science.
Aside from breaking barriers, Daly's research on cholesterol, histones, and atherosclerosis played an essential role in advancing our knowledge of fundamental biological processes. This blog invites you to explore the Marie Maynard Daly biography – from her early years to her academic accomplishments – unveiling her invaluable contributions to scientific exploration.
Embark on this extraordinary journey through time with us as we celebrate the unwavering determination, immense talent, and unwavering dedication that continue to inspire us all even today.
Early Life and Education of Marie Maynard Daly: From Queens to Columbia University
Marie Maynard Daly was born in Queens, New York City, in 1921. Her father had aspirations of becoming a chemist but was unable to finish college due to financial constraints.
Inspired by her father's unrealized dream, Daly pursued a career in science. She specialized in chemistry at Queens College and went on to earn a Master's degree from New York University before pursuing a Ph.D. program at Columbia University.
Marie Maynard Daly (GSAS'47) made history in 1947 when she became the first Black woman to earn a PhD in chemistry in the U.S.

Now, the @AmerChemSociety has recognized that major milestone by dedicating a National Historic Chemical Landmark to Daly.https://t.co/RY3Lm16T2B pic.twitter.com/GhKJrIG6JW

— Columbia Science (@ColumbiaScience) May 26, 2023
In 1947, Daly achieved an important milestone as the first African American woman to receive a Ph.D. in chemistry in the United States. Within three years, she successfully completed her dissertation under the guidance of Mary Letitia Caldwell – then the sole female professor within Columbia's chemistry department.
Daly's time spent studying at Columbia provided her with an invaluable foundation for conducting pioneering research throughout her distinguished career.
Daly's Groundbreaking Research on Cholesterol, Atherosclerosis, and Histones
Daly carried out research in several significant fields during her professional journey. One of her focal areas was studying the factors that contribute to atherosclerosis, a condition characterized by blockage of arteries and its association with heart disease and stroke.
In an influential study featured in the Journal of Experimental Medicine, Daly conducted numerous experiments involving rats to explore the relationship between elevated blood pressure and high levels of cholesterol in their bloodstream. Her pioneering work laid a solid foundation for further investigations into a better understanding of cardiovascular diseases.
Daly's research involved studying histones, which are proteins that help organize DNA into chromosomes and regulate gene expression. In her study published in the Journal of General Physiology, she meticulously extracted histones from different animal sources. Her work played a crucial role in advancing our knowledge about the structure and function of histones and how they contribute to DNA organization.
The findings from Daly's research have made significant contributions to our understanding of fundamental biological processes. Her work serves as an inspiration for future generations of scientists who continue to build upon her discoveries.
ALSO READ: Get to know about James McCune Smith's Biography.
Overcoming Adversity: Daly's Fight Against Racism and Sexism in Science
Throughout her career, Daly encountered significant challenges and injustice as a Black woman in a male-dominated field. Although there are no direct testimonies of the racism and sexism she faced, Daly collaborated with other women scientists of color in 1975 to document the disparities experienced by Black, Mexican American, Puerto Rican, Native American, and Asian women in science.
Additionally, Daly took the lead in 1968 to actively recruit, train, and support Black students at Albert Einstein College of Medicine. Furthermore 1988, she established a scholarship fund for aspiring black science students at Queens College, dedicating it to her parents. Her dedication to promoting diversity and equity opportunities within scientific communities set strong foundations for underrepresented groups.
Although she is no longer here among us, Daly's influential legacy continues to inspire diverse backgrounds and future generations to pursue their dreams diligently.
Inspiring Future Generations of Scientists and Advocating for Diversity in Science
Daly's dedication to the scientific field and her efforts in promoting diversity and equal opportunities serve as an ongoing source of inspiration for future generations of scientists. She broke barriers and showed that one's gender or race does not limit their potential to achieve success through sheer talent and hard work. Her influence lives on through the Marie M. Daly initiative, which aims to empower aspiring scientists from underrepresented backgrounds by providing mentorship, networking opportunities, financial assistance, and other forms of support.
Furthermore, the American Chemical Society has established the prestigious Marie M. Daly Award specifically designed to acknowledge exceptional contributions made by individuals belonging to minority groups who are traditionally underrepresented within the chemistry community.
View this post on Instagram
Overall, Daly's pioneering research work, combined with her unwavering advocacy for inclusivity, has left a significant imprint on the scientific realm while also continuing to motivate us today.
Similarly, you would love to explore the biography of Dr. Helen Brooke Taussig.
Honoring Daly's Achievements: National Historic Chemical Landmark Designation and Scholarship Fund for Minority Students
In May 2023, Daly was honored with a National Historic Chemical Landmark designation by the American Chemical Society. The dedication plaque highlights Daly's important research in understanding how enzymes break down food and her contributions to the fields of biochemistry, disease origins, and basic biological science.
The acknowledgments also recognize the contributions of the New York Section of the ACS and the subcommittee involved in the nomination process. In addition, Daly established a scholarship fund at Queens College to assist minority students majoring in physical sciences in honor of her father, who could not finish college. Marie Maynard Daly biography continues to inspire students who want to pursue careers in science.
Daly's achievements in science and her advocacy for diversity and equal opportunities have left an indelible mark on the scientific community and continue to inspire us today.
References
Did you notice an error ?
Please help us make corrections by submitting a suggestion. Your help is greatly appreciated!