Sports
Sylvia Fowles Biography: Story of a MVP Who Rose Above The Rim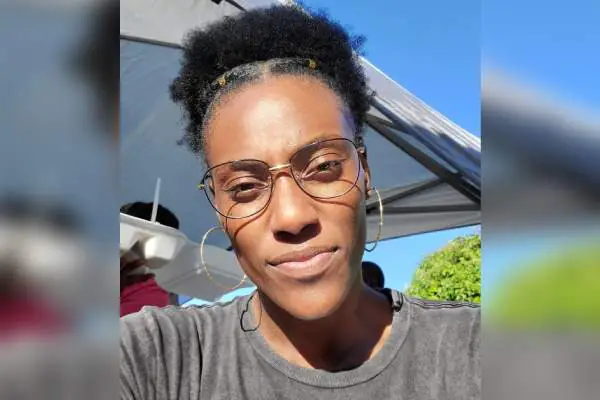 Sylvia Fowles Biography. Image Source: Instagram
Full Name

Sylvia Shaqueria Fowles

Age

38 yrs

Birth Date

October 6, 1985

Country

America

Relationship Status

Not Confirmed

Nationality

American

Ethnicity

African-American

Profession

Former Soccer Player, Mortician

Children

1

Awards and honors

2008 SEC Player of the Year, WNBA MVP Award in 2017, 2021 Top 25 WNBA players of all time

Education

General Studies, Louisiana State University (LSU)

Net Worth

$800,000

Height

6 feet 6 inch
For fifteen years, Sylvia Fowles enjoyed success on every stage as one of the most decorated basketball players. The former professional basketball player left a permanent mark on the sport during her WNBA career.
Today we will be diving into Sylvia Fowles Biography, which is a tale about an icon who will be remembered as one of the finest players in women's basketball. Known for her dominating presence, shot-blocking abilities, and exceptional rebounding skills, she earned numerous accolades and awards, including being named an All-American and SEC Player of the Year.
Fowles only played for the two franchises, Chicago Sky and Minnesota Lynx, but Sylvia proved herself the best rim protector, preventing opponents from scoring at the rim. Without any further ado, let's take a look at our piece of commentary.
Early Life and Background
Sylvia Shaqueria Fowles was born on October 6, 1985, in Miami, Florida, United States. Raised by her mother, Arrittio Fowles, Sylvia grew up in a supportive family environment. Fowles has four siblings, three brothers, Walter, Morris, and Jeremy, and one sister, Dorothy.
The Fowles family was living in a difficult neighborhood, so they moved a lot. Therefore, Sylvia had to change several high schools, including Miami Edison Senior and Gulliver Preparatory School, from which she graduated high school.
Initially, Sylvia wanted to follow in her mother's footsteps by running track. However, she soon fell in love with basketball and started playing the sport in eighth grade. While at Edison, Sylvia led her team to two state championships. Similarly, at Gulliver, she earned MVP honors after scoring 15 points at the 2004 WBCA High School All-American tournament. Further, Fowles also received Mcdonald's All-American and a WBCA All-American titles.
ALSO READ: Pro Soccer Player Sam Mewis Biography.
College Career at LSU
Fowles' exceptional skills garnered her the attention of colleges nationwide. She ultimately decided to play college basketball for Louisiana State University's LSU Lady Tigers. Fowles solidified her reputation as an unstoppable force on both ends of the court from 2004 through 2008.
Fowles led her team to the final four during her junior year at LSU, winning All-American honors. On November 21, 2007, Fowles dunked the ball during the Tigers' game against the University of Louisiana and became the sixth woman to dunk during an American college game.
Fowles received the title of the SEC Player and Defensive Player of the Year in 2008. In her senior year, she again led LSU to the final tour and broke the all-time SEC record for career rebounds. Similarly, Fowles' uniform was retired by LSU in 2017. She is the second women's basketball player in school history to receive that honor after Seimone Augustus in 2010. She also maintains the LSU career marks for blocks (321), rebounds (1,570), and double-doubles (86) in her career.
Fowles was inducted into the LSU Athletics Hall of Fame in 2015, and her No. 34 women's basketball uniform was retired in 2017. In 2009, Fowles graduated with general studies major with a concentration in communication studies, sociology, and sports studies from LSU.
Chicago Sky and Minnesota Lynx: 15 Years of Consistent Dominance
Following her record-breaking LSU career as a four-time All-American, Fowles was picked No. 2 by the Chicago Sky in the 2008 WNBA Draft. She even went on to win WNBA Rookie of the year, and her presence immediately transformed the team. This move proved a turning point, as she became a cornerstone of the Lynx's roster during sustained success.
Soon Sylvia established herself as one of the league's premier centers as her defensive prowess and rebounding abilities were instrumental in the Sky's success. Fowles earned her WNBA All-star in the 2009 and 2011 seasons and WNBA Defensive Player of the Year. From 2008 until 2014, Fowles spent seven seasons in Chicago. After declining to sign a new contract, she forced a trade with Minnesota Lynx in 2015.
Once Sylvia eventually arrived in Minneapolis, the center came alive with the Lynx. She won her first of two championships every season, in addition to collecting the first of her two Finals MVP honors. In the first season in 2015, Fowles proved to be relentless, scoring 20 points with 11 rebounds in a 69-52 victory against the Indiana Fevers in the finals. Fowles earned her first WNBA finals MVP title as the Lynx won the championship in five years. Fowles earned WNBA MVP honors two years later and led Minnesota to its second WNBA Championship.
Alongside fellow stars like Maya Moore and Lindsay Whalen, Fowles helped the Lynx win multiple WNBA championships, showcasing her leadership, versatility, and commitment to winning. She became practically indomitable, scooping up a WNBA championship, MVP award, and Finals MVP award in one season. But of all the stunning notes on Fowles' basketball resume, her time in a Team USA jersey stands out in bold.
International Success: Olympic Games
Fowles finished her Hall of Fame career as one of the most decorated WNBA players ever. She was a four-time Olympic champion and a part of the U.S. golden women's Basketball dynasty.
The United States women's national basketball team is by far the most successful in international women's basketball, having won nine out of the eleven Olympic tournaments. The team is currently ranked first in the International Basketball Federation (FIBA). From 2006 until 2020, Sylvia Fowles appeared in 27 games with a total of 240 points and led Team USA to an impressive run winning four Olympic Gold Medals.
While some rookies take time to find their feet, Fowles immediately dominated when she stepped onto the paint. Her maturity secured her a call-up to the United States women's basketball team for the 2008 Beijing Olympic Games.
Fowles represented the US women's basketball team at the 2005 World University Games in Turkey and helped her team to a 7-0 record resulting in a gold medal event. As a member of the US women's national basketball team, she earned a gold medal at the 2008 Summer Olympics.
Similarly, in 2010, Fowles' team all nine games in the World Championship held in Ostrava and the Czech Republic, winning a gold medal. For the 2012 Summer Olympics, Fowles was one of the 21 finalists for the U.S. Women's Olympic basketball team roster. The US team won the tournament, where Fowles earned her second Olympic gold medal. Additionally, Fowles played for Team US at the 2016 Summer Olympics and won the third gold medal. Fowles would go on to receive her fourth Olympic gold medal at the 2020 Summer Olympics in Tokyo.
Is Sylvia Fowles Married? Does Sylvia Fowles have a child?
Nicknamed Mama Syl, Fowles was able to dunk in the match without any struggle. However, the former basketball player is struggling to make a family as she is occupied with her personal projects and pursuits. Nevertheless, Sylvia Fowles welcomed a daughter by In-Vitro fertilization (IVF), whose pictures can be seen on her Instagram. But who is the father? Does the former Chicago Sky player have a husband?
As per ESPN, Fowles had her eggs frozen in 2015 when she was 30 years old. So, her daughter might have been born in late 2017 or early 2018. During her basketball career, Sylvia has been a warm and mothering presence to everyone. At present, Fowles has been training her daughter to become a prominent sportsperson like her.
Since her retirement, people have been curious to know Sylvia Fowles' partner and if she is a married woman. But, in August 2022, Fowles revealed that she would like to start a family soon. It's been a year, but there is still no information about Sylvia Fowles' husband or her wedding.
Sylvia Fowles Net Worth
The four-time WNBA Defensive Player of the Year winner Sylvia Fowles' net worth is estimated at $800,000. However, the general figure might vary as the players earn additional income through endorsements, overseas play during the WNBA offseason, and other opportunities.
Previously, Sylvia signed a 3-year contract worth $333,540 with Minnesota Lynx with an average salary of $111,180. Afterward, she renewed her contract with a slightly increased yearly salary of $115,627 and $356,881 total earnings. For the 2022-2023 season, Fowles received a yearly salary of $200,000 average salary from the Lynx.
The average WNBA player's salary is reported to be $120,000, whereas top players like Jackie Young and Arike Ogunbowale earn over $240,000 a year. Meanwhile, their male counterparts earn much more in the NBA. For example, Stephen Curry and Kevin Durrant receive over $50 million a year from their salary and club bonuses.
Unfortunately, there is a giant paycheck gap between male and female athletes. In almost every sport, female players are paid considerably way lesser than male players. However, slowly and steadily, the global community is addressing this complex issue.
Similarly, you might read about NSWNT player Emily Sonnett's net worth.
Sylvia Fowles Retirement and Beyond: Pursuing a Career That Presents the Deceased In An Attractive Way
On August 11, 2022, Fowles said her final farewell to her basketball career in Minnesota. As the four-time Olympic gold medalist, two-time WNBA champion, two-time WNBA Finals MVP, and eight-time All-star, Fowles received the audience ovation as an icon as she walked off the court for the final time.
During her 15-year-long career in the WNBA, the 1.98m-tall center averaged 15.7 points and 9.8 rebounds, and she was the all-time leader in rebounds, field goal percentage, and double-doubles. In 2021 Fowles was listed in the Top 25 WNBA players of all time.
After retirement, Fowles studied mortuary science at the American Academy McAllister Institute. Fascinated by the concept of death, Fowles wanted to become a mortician after the death of her grandmother and her sister. At present, she hopes to open a funeral home in Miami and wants to present the deceased in an attractive way so that loved ones can say goodbye.
Well, most famous athletes in sports prefer to retire on their terms, but Fowles left the game not only having accomplished it but also leaving an imprint of her legacy. Her impact on the game, both as a player and a role model, has inspired countless individuals to pursue their dreams and excel in sports. Fowles' dedication, work ethic, and sportsmanship have left an indelible mark on the basketball community, and her influence will continue to shape the sport for generations to come.
References
Did you notice an error ?
Please help us make corrections by submitting a suggestion. Your help is greatly appreciated!