Net Worth
Find Out How Game of Thrones Catapulted Nicolaj Coster-Waldau's Net Worth To Soaring Heights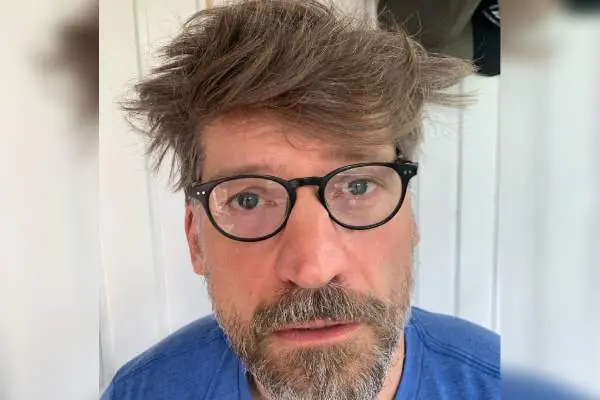 Nicolaj Coster-Waldau's Net Worth. Image Source: Instagram.
| | |
| --- | --- |
| Net Worth | $16 Million |
| Born | 27 July 1970 |
| Gender | Male |
| Height | 6 feet 2 inches |
| Country of Origin | Denmark |
| Source of Wealth | Actor, Producer, and Scriptwriter |
Game of Thrones was not only a cultural phenomenon that captured the hearts of millions of viewers worldwide, but it also catapulted the careers of many of its actors, including Nikolaj Coster-Waldau. The Danish actor, who played the complex and beloved character of Jaime Lannister, became a household name and saw his net worth skyrocket to new heights thanks to his role in the hit HBO series.
In this blog, we'll explore how Game of Thrones transformed Nicolaj Coster-Waldau net worth and his career, and take a closer look at some of his other notable roles and accomplishments.
A Glimpse into His Remarkable Life
Born in Denmark on 27 July 1970, Nikolaj Coster-Waldau initially pursued a career in soccer before turning to acting.

He graduated from the Danish National School of Theatre in Copenhagen in 1993 and had his breakthrough role in the Danish film 

Nightwatch

 in 1994.

Coster-Waldau has appeared in numerous Danish films and TV shows, as well as international films like Black Hawk Down,

Wimbledon

, and 

Gods of Egypt

.

He is best known for his role as Jaime Lannister on the hit HBO series Game of Thrones, which earned him critical acclaim and a huge fan following.
From Danish Films to
Game of Thrones
Nikolaj Coster-Waldau's rise to fame is a testament to his talent and hard work. He got his start in acting in his native Denmark, where he appeared in a number of Danish films and television shows. His breakthrough role came in the 1994 film Nightwatch, which was both a critical and commercial success in Denmark.
The actor's box office collection is mentioned below:
| | | |
| --- | --- | --- |
| Movie | Box office | Year |
| Black Hawk Down | $108.6M | 2001 |
| Bent | $418.2K | 1997 |
| Oblivion | $89.0M | 2013 |
| The Other Woman | $83.9M | 2014 |
Table Source: Rotten Tomatoes
Throughout his career, Coster-Waldau has shown a commitment to social and environmental issues. As a UNDP Goodwill Ambassador, he advocates for gender equality and climate action, and he uses his platform to raise awareness and support for the Sustainable Development Goals.
The Impact of 
Game of Thrones
on
Nicolaj Coster-Waldau
Net Worth
Nikolaj Coster-Waldau's role in HBO's hit series Game of Thrones catapulted him to international stardom and significantly impacted his career and net worth.
The success of Game of Thrones allowed him to showcase his acting talents to a wider audience and opened up new opportunities in Hollywood.
Along with his rising profile, Coster-Waldau's net worth also grew significantly during his time on Game of Thrones. According to Celebrity Net Worth, his net worth is estimated to value around $16 million as of 2021. Much of this is attributed to his work on the show, with his reported salary for the final season being $1.066 million per episode.
View this post on Instagram
Aside from his earnings from Game of Thrones, Coster-Waldau's success on the show also helped him secure other high-paying roles in films and television. He has since appeared in several high-profile projects, including Oblivion (2013), Gods of Egypt (2016), and The Silencing (2020).
Overall, Game of Thrones had a significant impact on Nikolaj Coster-Waldau's career and net worth, helping him become one of the most recognizable actors in the world and cementing his status as a Hollywood A-lister.
UNDP Goodwill Ambassadorship 
In 2019, Nikolaj Coster-Waldau was appointed as a Goodwill Ambassador for the UNDP. Since then, he has been dedicated to advocating for gender equality and climate action, two critical issues that he is passionate about.
As a father of two daughters, Coster-Waldau is committed to ending discrimination and violence against women and girls globally. In his role as a UNDP Goodwill Ambassador, he has used his platform to raise awareness and support for gender equality initiatives and to empower women and girls to achieve their full potential. He has also been involved in various campaigns and events aimed at promoting gender equality and addressing the root causes of gender-based violence.
In addition to his work on gender equality, Coster-Waldau has also been a vocal advocate for climate action. He has called for urgent action to address the global climate crisis and has encouraged people around the world to take action to reduce their carbon footprint and protect the planet. He has also been involved in various UNDP initiatives to promote sustainable development and mitigate climate change's impact.
Overall, Coster-Waldau's UNDP Goodwill Ambassadorship has allowed him to use his celebrity status to raise his voice and support critical issues such as gender equality and climate action. His dedication to these causes has inspired many people worldwide to take action and positively impact their communities and beyond.
Trivia and Facts
Coster-Waldau is also a producer and screenwriter and is passionate about issues like gender equality and climate action as a UNDP Goodwill Ambassador.

His better half's name is Nukâka Coster-Waldau, is a successful singer and actor herself.
He is married and has two daughters, Filippa Coster-Waldau and Safina Coster-Waldau.
Did you notice an error ?
Please help us make corrections by submitting a suggestion. Your help is greatly appreciated!