Top Lists
5 Surprising Facts About Talia Ryder's Parents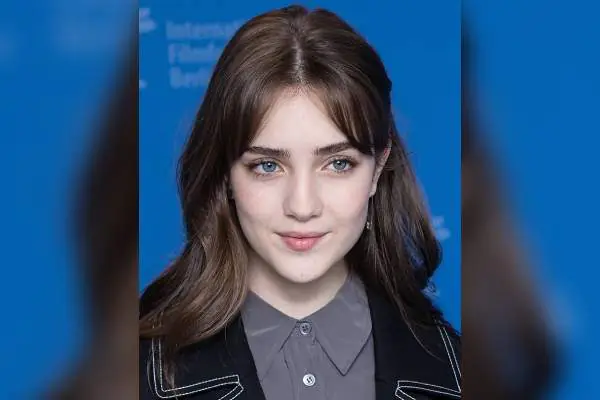 Talia Ryder's parents. Image Credit: Wikimedia Commons.
The boundless love and emotional support of a parent definitely go a long way in helping their children succeed in life. Parents bring and raise their kids into the world with their best abilities so that their children can show their potential proudly to the world.
At just 12, when she wanted to act, Talia Ryder's parents and relatives supported her without hesitation. Now, the New York-based stage actress has already established herself as one of the most talented theater artists and a dancer. So, stay with us to know more about her personal life and the influence of her family on her career.
Talia received widespread acclaim for her role as Skylar in the 2020 film Never Rarely Sometimes Always. Likewise, she appeared in Steven Spielberg's 2020 film adaptation of the musical West Side Story. Previously, she acted on stage portraying the role of Hortensia in the broadway musical Matilda the Musical.
5. Immense Support Behind The Curtains
Talia Ryder's mother, Kristen Clark, was unsure of her children's future as she was raising them in Buffalo, New York. Besides Talia, she has two other kids, Mimi Ryder and Tre Ryder, who are also engaged in acting and dancing.
The year was 2014, when Talia and her sister, Mimi, were visiting New York City to see a production of Matilda the Musical. Amazed by the performances of actors their age, the sisters begged their mom to help them with the auditions. Talia was 12, while Mimi was just 9 years old. Afterward, they both landed roles in Matilda in 2015, with Mimi cast as the title part, while Talia played Hortensia.
Initially, Kristen had a few doubts as she wasn't familiar with the audition process, but she let her daughters try, and now they are both rising stars. Similarly, Kristen supported her daughters' decision and decided to move from Buffalo to New York City just to let her children act on the stage. Likewise, she crucially managed her time between her work and her kids' school.
ALSO READ: Top 5 Interesting Facts About Bernice Burgos' Daughter Sarai Burgos.
4. Talia Ryder's Parents Keep a Low Profile, But Her Kids' Success Is Dazzling
As we are talking about Talia Ryder's mother, we also have to shed light on the fact that neither on social media nor in public appearances, Talia has talked about her father. Meanwhile, both Talia and Mimi openly share their love for their mom, but the information about their father is not known yet. So, a question arises: Was Kriste a single mom who raised her children alone?
While we don't know who Talia Ryder's father is, we definitely know Kristen has filled in the shoes of a guardian for her kids. Therefore, all of her talented offspring have earned acclaim for their presence in the theater scene and movie industry. Talia is a stage and film actress, while Mimi also starred in the titular role of Matilda's broadway productions.
3. Riding Along From Ballet To Theater
The first time Talia Ryder visited New York City, she and her uncle went to the Radio City Christmas Spectacular, an annual musical holiday stage show presented at Radio City Music Hall in New York City. Ryder was just 9 years old and was already enrolled in a Ballet School. Three years later, both Talia and her younger sister, Mimi Ryder, begged to audition in a stage musical and was immediately cast in Matilda.
As a single mom, Kristen had to get help from her relatives as well. However, she alone would ride for hours with her daughters just to get them into the auditions on time. At present, her immeasurable support and fostering have proved to be beneficial for all three stage maniacs: Talia, Mimi, and Tre.
Similarly, you might want to read about Sean Duffy's Daughter, Evita Pilar Duffy.
2. A Proud Mother, Kristen
Like every parent who feels proud of their children's success, Talia Ryder's mother is extremely pleased with her daughter's accomplishments. She has attended multiple red-carpet events with Talia but prefers not to give any interviews.
While Kristen maintains a low profile, she definitely enjoys her kids's success in the background. In an interview, she revealed that she had seen the Matilda musical around 100 times. Well, the show definitely seems to be worth watching.
Now, talking about the Ryder siblings' accomplishments, let us start with Talia. She currently is the New York City Ballet choreographer. At just 19 years old, Talia appeared in Steven Speilberg's remake of West Side Story as Tessa. Previously, her debut act as Skylar in the 2020 drama movie Never Rarely Sometimes Always, directed by Eliza Hittman, was critically acclaimed. Likewise, the movie won the Silver Bear Grand Jury prize at the Berlin Film Festival.
Now, Talia's siblings, Mimi and Tre, also embarked on the acting journey from an early age. Mimi started theater at 9, while Tre started acting at age 7. However, both Mimi and Tre appeared in an episode of the Television series Sesame Street in 2016. Meanwhile, Tre has also appeared as Connor McCann in the series Law & Order: Special Victims Unit.
1. A Strong Support To The Ryders
From the beginning, Kristen has been a pillar for her children's major success in the stage realm. Had it not been for her active and constant support, the Ryder siblings wouldn't have been able to hit the bull's eye on their auditions, rehearsals, and performances.
Nevertheless, despite not knowing anything about the acting world, Kristen Clark, as a mother, provided her emotional support and undivided attention to her kids. She has imparted values and morals to Talia, Mimi, and Tre so that they are able to shine individually on screen. In conclusion, the stage-turned-film actress Talia Ryder's parents have been the primary educators offering guidance and mentorship for her kids.
References
Did you notice an error ?
Please help us make corrections by submitting a suggestion. Your help is greatly appreciated!