Authors
Meg Wolitzer Biography: Life of A Masterful Storyteller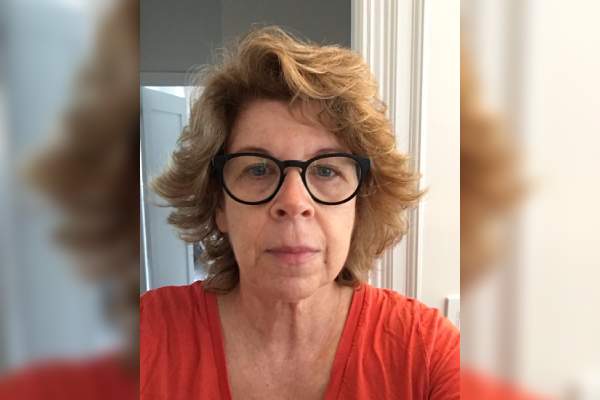 Meg Wolitzer Biography. Image Source: Instagram.
Full Name

Meg Wolitzer

Age

64 yrs

Birth Date

May 28, 1959

Country

America

Relationship Status

Married

Spouse

Richard Panek

Nationality

American

Profession

Novelist

Children

Gabriel Panek, Charlie Panek

Education

Brown University
Meg Wolitzer is a celebrated novelist and masterful storyteller known for her explorations of complex ideas and characters. With a career spanning several decades, Wolitzer has captured the hearts and minds of readers around the world through her critically acclaimed novels, including The Wife, The Uncoupling, The Interestings, and The Female Persuasion.
Meg's ability to delve deeply into the motivations and experiences of her characters while exploring the different experiences of women has made her a literary force to be reckoned with. In this blog post, we will take a closer look at the Meg Wolitzer biography and explore the themes and ideas that have made her one of the most celebrated writers of our time.
The Early Years: Discovering a Love for Storytelling
Born in Brooklyn in 1959, Meg Wolitzer grew up in a family of writers. Her mother, Hilma Wolitzer, was a successful novelist, and her father, Morton Wolitzer, was a psychologist. Wolitzer attended Smith College, where she studied creative writing, and graduated from Brown University.
Wolitzer's love for storytelling began at a young age. She wrote her first novel at the age of 11, and by the time she was in high school, she was already submitting her work to literary magazines. In college, she honed her craft and continued to write, eventually publishing her first novel, Sleepwalking, in 1982.
The novelist's early years were marked by a deep passion for literature and dedication to the craft of writing. Her upbringing and education provided her with a strong foundation on which to build her career, and she went on to become one of the most celebrated and influential authors of her generation.
Career Highlights: From The Wife to The Female Persuasion
Meg has had a prolific career as a novelist, with over a dozen books to her name. Her breakthrough novel was The Wife, which was published in 2003 and was later adapted into a critically acclaimed film starring Glenn Close. The novel explores themes of power, gender, and identity and is widely regarded as one of Wolitzer's best works.
Wolitzer's other notable works include The Interestings, a novel that follows a group of friends who meet at a summer camp for the arts, and The Female Persuasion, which explores the landscape of contemporary feminism through the story of a college student who becomes involved with a prominent feminist activist.
Wolitzer's works have been praised for their incisive social commentary, their complex characters, and their ability to capture the nuances of human relationships and experiences.
ALSO READ: Learn about Josh Malerman's biography.
Writing Process: Approach to Crafting Compelling Stories
Wolitzer is a writer who takes a meticulous approach to her craft, and her ability to create rich and complex stories has made her a celebrated author. In interviews, she has shared insights into her writing process, emphasizing the importance of finding one's own voice and honing one's skills through practice and dedication.
The Brooklyn native's approach to writing involves careful planning and revision. She begins by brainstorming ideas and developing a detailed outline, which serves as a roadmap for her story. She then writes multiple drafts, refining and improving the work until she is satisfied with the final product.
View this post on Instagram
A key aspect of Wolitzer's writing philosophy is the importance of taking risks and experimenting with different forms and styles. She encourages writers to be true to their own unique voices and instincts when it comes to storytelling.
Overall, Wolitzer's approach to writing is one of hard work, careful planning, and a commitment to developing one's craft. Her dedication to the art of storytelling is evident in the depth and complexity of her novels, and her advice is sure to be helpful to aspiring writers looking to grow and improve.
Similarly, you would love to explore golfer Jeff Maggert's biography
Themes and Motifs: Exploring Feminism, Power, and Identity
Meg Wolitzer's novels often explore themes of feminism, power, and identity. Her works are known for their strong female characters and their incisive commentary on gender and societal expectations. In The Wife, Wolitzer explores the complex power dynamics in a marriage, while in The Interestings, she examines the ways in which privilege and talent intersect.
The author's writing also often deals with the theme of coming-of-age, particularly from a female perspective. Her novel The Uncoupling explores the idea of female desire and the consequences of denying it, while The Female Persuasion examines the ways in which young women navigate the complexities of contemporary feminism.
Wolitzer's writing is marked by its sensitivity to the nuances of human relationships and experiences. Her works are often praised for their insights into the human condition and for their ability to capture the complexities of modern life.
Legacy and Impact: Influence on Contemporary Literature
The novelist has had a significant impact on contemporary literature, particularly in the realm of feminist fiction. Her novels have been praised for their insightful commentary on gender, power, and identity and for their ability to capture the complexities of modern life.
Wolitzer's influence can be seen in the work of many contemporary authors, who have been inspired by her themes and motifs. Her writing has helped to shape the conversation around feminism and gender in literature and has paved the way for a new generation of writers to explore these themes in their own work.
The writer's legacy as a masterful storyteller and a trailblazer in the realm of feminist fiction is secure. Meg Wolitzer biography will continue to resonate with readers around the world, and her influence on contemporary literature is sure to continue for many years to come.
References
Did you notice an error ?
Please help us make corrections by submitting a suggestion. Your help is greatly appreciated!