Authors
Téa Obreht Biography: Get To Know The Real Life of A Fiction Writer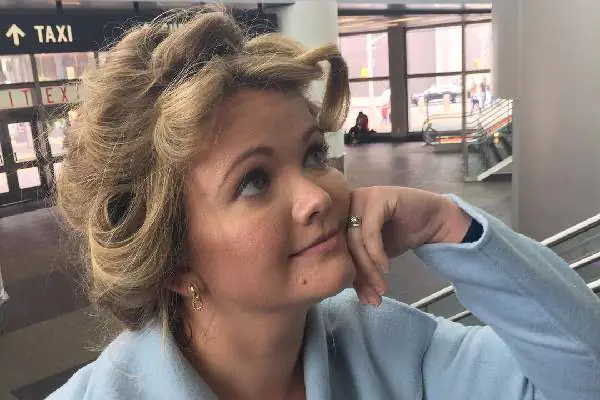 Téa Obreht Biography. Image Source: Instagram.
Full Name

Tea Bajraktarević

Age

38 yrs

Birth Date

September 30, 1985

Country

America

Relationship Status

Married

Spouse

Dan Sheehan

Nationality

Serbian-American

Profession

Fiction Writer

Children

Nela Sheehan

Awards and honors

Orange Prize 2011

Education

University of Southern California, Cornell University
Meet Téa Obreht, an acclaimed Serbian-American novelist who has left an indelible mark on the literary world. With her awe-inspiring debut novel, The Tiger's Wife, she claimed the prestigious Orange Prize for Fiction and earned a well-deserved spot as a finalist for the National Book Award.
Known as one of America's most promising young writers, Obreht has graced numerous distinguished publications with her exceptional storytelling prowess. However, there exists more to this remarkable author than just her remarkable literary achievements and accolades.
Prepare to uncover the Téa Obreht biography – exploring everything from her childhood upbringing and educational background to early career milestones. Additionally, we'll delve into what inspires and motivates this brilliant fiction writer, along with glimpses into her creative process.
From Yugoslavia to America: The Multicultural Upbringing
Téa Obreht was born in 1985 in what is now called Serbia. From an early age, she experienced the political instability of her home country. At the age of 12, she moved to the United States.
Living in Cyprus exposed Obreht to a rich blend of cultures, languages, and customs. Similarly, Obreht gained a distinct cultural outlook from her time residing in Egypt, which enhanced her understanding of the world. She had the opportunity to embrace both the lively energy of Cairo and the serene beauty of the Nile while also witnessing firsthand how Egypt's ancient history intersects with its modern society.
When Obreht was twelve years old, her family decided to immigrate to the United States. Adapting to a new country and culture presented numerous challenges for Obreht; however, she remained committed to nurturing her passion for writing and storytelling throughout this transition. Her diverse upbringing exposed her to an array of experiences and perspectives that would later shape her literary endeavors.
The Making of a Literary Star: Obreht's Education and Early Writing Career
Upon completion of her secondary education, Téa Obreht pursued higher studies at the University of Southern California. At USC, she dedicated herself to refining her skills as a writer by delving into diverse storytelling techniques and exploring various genres.
Throughout her tenure at USC, Obreht concurrently embarked on crafting her inaugural novel that would later materialize as The Tiger's Wife. Additionally, she actively engaged with the university's literary magazine, showcasing several short stories which garnered commendation for their remarkable quality.
Following her graduation from USC, Obreht decided to further enhance her writing skills by pursuing an MFA in Fiction at Cornell University. It was during her time at Cornell that Obreht's focus shifted towards The Tiger's Wife, a story she initially started as a short story while completing her undergraduate studies.
Obreht's writing career experienced a significant boost when an excerpt of The Tiger's Wife was published in The New Yorker magazine. This publication garnered positive reviews and attracted the attention of literary agents and publishers alike.
Consequently, Obreht secured a book deal with Random House, which led to the release of The Tiger's Wife in 2011 – receiving widespread critical acclaim.
At the beginning of Obreht's writing journey, she displayed a strong commitment to honing her craft and an eagerness to explore various forms and techniques. Her time at USC and Cornell universities equipped her with invaluable tools and resources that enabled her to cultivate her writing abilities further.
Through sheer dedication, perseverance, and unwavering determination, Obreht's hard work paid dividends as she achieved great success with the publication of her first novel.
Unleashing the Power of Imagination: The Story Behind "The Tiger's Wife"
Téa's first novel, The Tiger's Wife, is a captivating piece of literature that artfully combines folklore, magical realism, and historical fiction. Set in an unidentified Balkan nation emerging from the aftermath of a devastating civil war, the narrative centers around Natalia, a promising doctor who embarks on a quest to unravel the enigma surrounding her grandfather's passing.
Obreht's novel The Tiger's Wife is captivating because she skillfully uses her imagination and storytelling abilities to delve into themes of loss, love, and the human experience. The Balkan landscape comes alive through her detailed descriptions, painting a vivid picture for readers.
This novel served as a significant milestone for Obreht, solidifying her position as an influential writer within contemporary literature and further establishing her remarkable ability to captivate readers with her distinct viewpoint on life.
ALSO READ: Get to know about Josh Malerman's biography.
Beyond the Page: Accolades and Recognition for Her Debut Novel
The Tiger's Wife served as a pivotal moment in Téa Obreht's career, catapulting her into the spotlight and establishing her as an exceptionally talented author within the realm of fiction. Notably, this novel was esteemed enough to be shortlisted for multiple illustrious awards, such as the National Book Award. Ultimately, it claimed victory by winning the prestigious Orange Prize for Fiction in 2011.
Furthermore, Obreht garnered even more recognition through The Tiger's Wife, finding herself named among just five exceptional authors under thirty-five years old and honored by The National Book Foundation.
In addition to the recognition for The Tiger's Wife, Obreht has received praise from esteemed publications such as The New Yorker, The Atlantic, Harper's, and Vogue.
Obreht's success in the literary field has established her as one of the most promising and gifted writers of her generation. Her talent lies in her ability to create vivid and imaginative worlds while tackling complex themes.
This captivating quality is evident not only through the admiration she garners from readers but also through critical acclaim. It comes as no surprise that Obreht continues to inspire audiences worldwide with her remarkable work.
A Second Act of Creativity: "Inland" and the Ongoing Career
After the success of The Tiger's Wife, Obreht took some time off from writing to travel and explore new ideas. It was during this period that she began to work on her second novel, Inland, which was published in 2019.
Unlike her debut novel, "Inland" is set in the American West in the late nineteenth century and is a work of historical fiction that blends together elements of the Western genre and magical realism.
View this post on Instagram
Téa Obreht biography has been marked by her willingness to take risks and explore new ideas and genres. She has become known for her ability to create richly imagined worlds and complex characters that resonate with readers on a deep and emotional level.
The writer's work continues to inspire and challenge readers, cementing her reputation as one of the most exciting and original voices in contemporary literature.
Similarly, you might also love to read Meg Wolitzer's biography.
The Person Behind the Pen: Personal Life, Inspirations, and Teaching Career
The writer's writing is deeply influenced by her life experiences and personal beliefs, which have shaped her distinct perspective on the world. Growing up in a multicultural environment and exploring various corners of the globe has provided her with a diverse array of experiences that serve as the foundation for her imaginative works of fiction.
Furthermore, Obreht's teaching career has significantly impacted her writing journey, allowing her to impart knowledge and instill a love for storytelling in others. Through teaching positions at esteemed institutions like Cornell University and Hunter College, she has mentored aspiring writers while simultaneously strengthening herself as an author.
Talking about Obreht's personal life, she is married to Dan Sheehan, who is a writer and editor from Dublin, Ireland. Both of them welcomed their daughter, Nela Sheehan, on March 2022. She also has a pet dog named Gulliver.
Overall, Téa Obreht biography is an inspiration to all the fictional lovers out there; her creativity and under-the-ground thinking perspectives that she brings to the table really make the reader spellbound. We wish her the best in her personal life and career. We will keep a close eye on the writer's achievements and life incidents and keep you updated on them.
References
Did you notice an error ?
Please help us make corrections by submitting a suggestion. Your help is greatly appreciated!