Celebrities
Walker Scobell Biography: A Child Acting Prodigy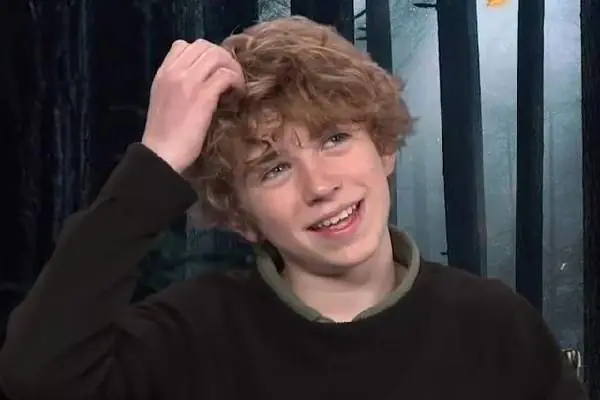 Walker Scobell biography. Image Source: Instagram.
Full Name

Walker Scobell

Age

14 yrs

Birth Date

January 6, 2009

Country

America

Relationship Status

Not Confirmed

Nationality

American

Ethnicity

American

Profession

Child Actor

Height

4 feet 11 inches
Many young individuals aspire to become famous when they reach adulthood, but what about teenagers who have already achieved fame? Today, we will explore such a case of teen stardom. The focus is on Walker Scobell.
Walker is an up-and-coming actor who has captured audiences with outstanding performances in movies like The Adam Project and Secret Headquarters. So, join us as we delve into Walker Scobell biography, where we aim to provide insight into significant milestones that have shaped his life thus far.
The Acting Bug Bit Him When He Was Just a 
Child
Born on January 5, 2009, to Heather Melissa and Peter Scobell, Walker grew up moving around frequently due to his father's military occupation. Despite this, he never had trouble making friends as he was always naturally friendly towards everyone he encountered.
As the child of a military family who has lived in both sunny California and Colorado's mountainous regions, Walker became adaptable and expanded his network of connections wherever they went.
Walker developed an appreciation for acting during drama class in elementary school, where his friendly nature shone through his group performances on stage. His enthusiasm grew after participating in a successful play while attending a middle school, where he received high praise from spectators.
Following a trip to California, Walker felt compelled to pursue an acting career, knowing it would allow him to showcase more of his pleasant personality through various roles and characters. He promptly began honing his skills by taking classes taught by renowned actors within the industry while continuing to make new friends along the way with fellow aspiring actors like himself.
Similarly, another actor getting praise for his acting chops is Ansel Elgort. Learn about his life in our article about him.
He Had a Special Debut
Walker Scobell made a friendly debut in the movie industry in The Adam Project as 12-year-old Adam Reed, with his tousled hair and endearing awkwardness while trying to escape from school bullies. His appearance may not scream action hero; however, he amazed the audience by delivering dialogue like Deadpool.
Director Shawn Levy helmed this heartwarming time-traveling epic written by Jonathan Tropper about fighter pilot Adam Reed (played by Ryan Renolds), who crash-lands into 2022 and teams up with his younger self to protect the future.
In several scenes, we witness some phenomenal acting between Scobell and Reynolds, requiring someone relatable enough to portray the character's young version flawlessly, even when faced with their older selves.
Although it was a minor role, Scobell's performance received positive feedback from audiences for adding an extra dose of friendliness and charm to the film.
The Perfect Actor to Play a Younger Ryan Renolds
In her mission to find the perfect actor for the role, Carmen Cuba, the casting director, auditioned 376 children for The Adam Project. Unbeknownst to her, young Scobell had studied Reynolds' acting style and expressions intensely for years, as he was a massive fan of Deadpool movies.
Walker has shown that he could recite the entire script of Deadpool as well as its second installment. Seeing Ryan Renolds play the role of Deadpool must have created chemistry between Walker and Ryan, even before they met.
This intense effort made him very friendly toward Ryan's work which helped him prepare admirably from an early age. This die-hard fan from Erie, Pennsylvania, declared that his favorite aspect of Ryan Reynolds' performance is how rapidly he switches between various emotional states while still maintaining his credible presence on-screen.
I guess this makes me older Percy Jackson? Congrats Walker Scobell! You were always a demigod in my mind. #PercyJackson pic.twitter.com/euwjRTYxRq

— Ryan Reynolds (@VancityReynolds) April 12, 2022
It was a dream come true for the young artist when he was cast to play the younger version of Ryan Renolds, his favorite actor.
Scobell submitted his audition tape on August 4th, 2020, and within two weeks, received an opportunity everyone dreams about – meeting their idol via screen test. And this pleasant encounter revealed another factor that sets them apart: both actors share incredible warmth off-camera too!
It's mind-boggling how easily Scobell slips into character, so it becomes difficult to imagine someone else playing Young Adam.
Walker's Next Big Upcoming Project is Percy Jackson
Disney Plus' forthcoming adaptation of Percy Jackson and the Olympians series has found its leading actor – Walker Scobell, to play the role of the young demigod.
Rick Riordan, who authored all five books on which this new series is based, unveiled this exciting news.
Riordan will pen the first episode of Percy Jackson and the Olympians series alongside Jon Steinberg. At the same time, James Bobin, who helmed The Mysterious Benedict Society's pilot for Disney Plus, will take on directorial duties.
In a recent blog post dated April 11, 2022, Riordan expressed his admiration towards Scobell's acting proficiency and extended praise for being an exceptional blend of comedic timing, warmth, rebelliousness beyond wistfulness, and heroic persona altogether, making him an ideal fit to portray such a friendly main character effortlessly.
View this post on Instagram
Percy is 12 years old, making him nearly the same age as his character portrayal by Walker; Percy Jackson will tend to captivate viewers by this talented cast member taking charge in steering it ahead pleasingly.
The much-awaited series is scheduled to be released sometime in 2024.
ALSO READ: Nicola Coughlan Biography: Unraveling the Irrestible Charm of the Bridgerton Star
The Stars Are Aligning For The Actor
In another bit of good news for the teenager, the director of Deadpool 3 hopes to cast Walker Scobell as Kidpool. Kidpool is the younger variant of the main protagonist Wade Wilson aka Deadpool.
Walker's obsession with Deadpool is no secret, and if he is cast for the role, we can't help but wonder if 'forces that we cannot understand' are in play.
Scobell will be the perfect actor to play the role, as fans have already experienced firsthand how well Ryan and Walker work together. For fans, Deadpool 3 cannot come faster. We have no shame in admitting we are in the same boat as the fans.
Walker Scobell is a Huge Fan of Super Heroes
The Percy Jackson actor is not only an avid enthusiast of superhero films, but he's also a friendly and entertaining individual. He adores watching Deadpool and Avengers: Endgame with his friends, where they can laugh together at the on-screen antics.
Aside from his love for movies, Walker has a natural talent for making people chuckle by expanding his humor beyond jokes. His extraordinary creative mind shines through in various ways – demonstrating innocence yet spontaneity when interacting with strangers or making spontaneous plans that amuse others.
On one school excursion, Walker astonished everyone by fully embodying Spider-Man, revealing himself, thus showcasing both skills as well as creativity.
Apart from entertaining people around him and participating in adrenaline-pumping activities like snowboarding, skateboarding, and parkour, it shows how much Walker enjoys challenging himself while still safely taking risks.
These experiences bring great happiness to him while spreading positivity among those lucky enough to know such a kind-hearted person like him.
Despite the limited information available, it's clear that Walker Scobell has a bright future ahead of him as an actor. His performance in The Adams Project has been praised by fans and critics alike, and he will likely continue to receive more opportunities in the future.
Clearly, the talented performer is already making a name for himself in Hollywood, and his appearances in high-profile projects like Percy Jackson and the Olympians and Deadpool 3 will surely help him build a successful career in the entertainment industry.
Walker Scobell biography will have many more chapters in the future, and we can't wait to share it with you guys.
References
IMDb. (n.d.-b). Walker Scobell. IMDb.
Isenberg, M. (2022, April 12). Disney Plus Just Found Its Percy Jackson. Who Is Newcomer Walker Scobell? CNET.
Cohen, A. (2022b). How Walker Scobell Nailed His Audition for 'The Adam Project.' Netflix Tudum.
Northrup, R. (2022). Adam Project's Young Ryan Reynolds Plays Kidpool In Deadpool 3 Fan Poster. ScreenRant.
Did you notice an error ?
Please help us make corrections by submitting a suggestion. Your help is greatly appreciated!