Celebrities
Nicola Coughlan Biography: Unraveling the Irresistible Charm of the Bridgerton Star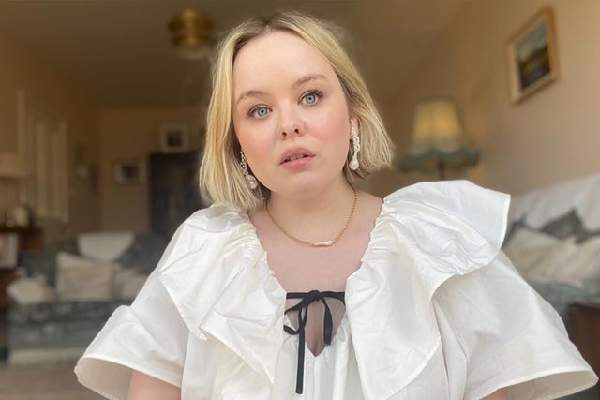 Nicola Coughlan Biography. image Source: Instagram.
Full Name

Nicola Coughlan

Age

36 yrs

Birth Date

January 9, 1987

Country

United Kingdom (UK)

Relationship Status

Not Confirmed

Nationality

Irish

Ethnicity

Irish

Profession

Actress

Awards and honors

Irish Film and Television Rising Star Award

Education

National University of Ireland

City

Galway

Net Worth

$2.05 million

Height

5 feet
The Netflix period drama, Bridgerton, has been doing well, and now fans are anticipating the new season. Talking of which, Netflix's Tudum event, a global event that covers Netflix's original films and TV series held yearly in Sao Paulo, Brazil, gave some steamy season 3 updates on Bridgerton season 3.
Nicola Coughlan, playing Penelope Featherington in the series, revealed that it will be "magical, romantic, and quite scandalous." After her announcement, fans are curious to know about her real-life stories. So, here we present Nicola Coughlan biography, life story, and journey so far.
Nicola Coughlan Biography: Her Early Life
The Bridgerton star was born in Galway, Ireland, on January 9, 1987. As per the sources, she grew up in a family of five in Oranmore. According to Irish Mirror, Nicola Coughlan's siblings are Kieran Coughlan and Clodagh Coughlan.
Growing up with them, the TV star caught the acting bug early on. She revealed in an interview that she is the youngest member of her family, full of prominent personalities. So, she felt she had to do something to stand out, which might be the seed of her love of acting.
Coughlan further added that her sister was in a school play and watching her; she used to think it was terrific. When Nicola was six, she went to watch her sister's play wearing her mom's old sequined waistcoat from the 1960s.
That was the moment Coughlan decided acting to be her ultimate career goal. Seeing her sister perform, the Galway-born star caught the acting bug and has been working hard to make her dreams come true. However, the path has always been challenging for her.
The actress grew up in an army family and stated that becoming an actor was like an alien concept. She had some setbacks before landing her dream role. When she revealed her career plan, she believed her parents were skeptical.
Nicola Coughlan's folks knew she was into it her whole life, but they might have thought relying on it as a career a bit terrifying. Nevertheless, they might have come around eventually.
Wishes Her Dad Was There To Witness Her Success
While the identities of Nicola Coughlan's parents have not been revealed yet, she once revealed that her mom was angry at her for cursing on TV. While starring as Clare Devlin in Derry Girls, she dropped the S-word, which has now been captured in GIF, and her mom was not happy with that. She then took to Twitter to reveal her mom was angry at her for saying the word on TV.
Well, mom will be a mom no matter how successful you are!
Talking about Nicola Coughlan's dad, he has already passed away. She lost her father just five days shy from getting her career-defining role, i.e., her role as Clare in Derry Girls.
Speaking to Laura Whitmore on her Castaway podcast, the actress revealed that the first time they were at Baftas, there was always a tinge of sadness that he was not there. She even has three plants she keeps alive in her apartment, and she wants to tell him because he is green-fingered.
Well, no matter where Nicola's dad is, she has definitely made him proud. Likewise, Nicola Coughlan's mom and siblings must also be proud and supportive of her.
Nicola's Professional Journey Had Some Setbacks
As mentioned earlier, Nicola caught the acting bug as a little girl. For primary school, she attended Scoil Mhuire, and then for secondary school, she went to Calasanctius College. Her favorite activities at school were the plays and musicals. After Nicola Coughlan's brother bought her a video camera, she used to recreate Friends' episodes and scenes for their favorite films.
The TV star then attended the National University of Ireland, Galway. She graduated with a degree in Classical Civilisation and English. Following that, she trained in England at the Birmingham School of Acting and Oxford School of Drama.
One of Nicola's early works was an uncredited role in My Brother's War in 1997; she was only 10 years old. After training at Birmingham and Oxford, she made her screen debut in 2004 in Tom Collins' short film, The Phantom Snut. She got good exposure as she played alongside Mark O'Rowe's Intermission.
Coughlan even had to move back to Ireland at one point due to financial difficulties, which resulted in depression. She did odd jobs like working as an optician and waitress during depression. Nicola Coughlan's family helped her with the entire process.
While working part-time as an optician, Nicola responded to an open casting call for Jess and Joe Forever. In the audition at The Old Vic in London, she won the leading role of Jess. After that, her fate turned out to be on her side, and she continued climbing the ladder of success.
Breakthrough In Her Career
In 2018, Nicola commenced her role as Clare Devlin in Derry Girls. It took some time for the series, which was broadcast on Channel 4 in January and February 2018, took some time before getting the hype. In December 2018, it was released on Netflix, and its popularity heightened.
Nicola Coughlan says goodbye to 'Derry Girls' as the show wraps up filming its final season:

"it's been quite a ride 🌈" pic.twitter.com/aRcO5DYvWd

— Pop Crave (@PopCrave) December 22, 2021
Likewise, Nicola got her big break, and her popularity heightened. She also appeared as Hannah Dalton in Harlots. 2018 proved to be a successful period for her as she was named One of the Rising Stars of 2018 by the Evening Standard.
In 2019, it was announced that Coughlan was cast as Penelope Featherington in the Netflix series Bridgerton, which premiered in December 2020. The series became one of the most popular to watch, eventually increasing her popularity. Her career is going towards a bright path, and we hope it brings her more prosperity.
Nicola Coughlan's Net Worth
Nicola's professional venture has seen many ups and downs. But her journey seems to have finally crossed some rough patches and seems to be going easy and great. At one point in her career, she was on the brink of her finances, struggling to make ends meet, and all of those have changed now.
Nicola has amassed an incredible fortune to his name thanks to her famous roles. According to Mirror, an online source has revealed Nicola Coughlan's net worth to be $2.05 million (£1.6m). The amount might result from her appearance in popular series like Bridgerton, Derry Girls, and others.
While the exact amount of Nicola Coughlan's salary in Bridgerton has not been revealed, it has been stated that Julie Andrews, the famous voice behind Bridgerton's Lady Whisteldown narrator, received $1.5 million. So, Nicola might have earned considerably.
Thanks to Nicola Coughlan's fortune worth a notable amount, she might be enjoying a comfortable lifestyle.
How's Her Love Life Going?
Nicola's character in Bridgerton, Penelope Featherington, has secretly adored her best friend, Eloise Bridgerton (played by Claudia Jessie) 's brother, Colin Bridgerton (played by Luke Newton). Their love story is the central theme of Season 3, and it will be interesting to see the turn it'll take.
While we are at love story, many must be curious about Nicola's real-life love story. Is she taken or single? Talking about Nicola Coughlan's boyfriend, she reportedly dated Laurie Kynaston, who appeared in Season 2 Episode 1 of Derry Girls. While the timeline remains a mystery, the former couple split to focus on their career.
Going through her Instagram, the actress has shared numerous pictures with her pals. Especially she has friendship goals with Jonathan Van Ness, whom she met on Instagram in 2018, and has remained bestest of friends. Also, it remains a mystery if she has found someone special.
View this post on Instagram
Unlike her role as the gossiping entrepreneur Lady Whisteldown Bridgerton, Nicola prefers to keep her love life low-key. We look forward to knowing more about Nicola Coughlan biography and love life in the coming days.
Trivia and Facts
American Vogue

 named Nicola as one of the world's 12 Best-Dressed Women of 2021, alongside 

Dua Lipa

, 

Lady Gaga

, and 

Kate Moss

.

She has 2.4 million followers on her 

Instagram

.

She has also appeared on BBC's 

Doctors

 in 2011.
References
Barrett, S. (2022, May 4). Inside Derry Girls star Nicola Coughlan's life, her Galway roots, and stardom.
Smith, D. (2021, January 8). Nicola Coughlan reveals her mum was "cross" with her for cursing on TV.
Bannon, A. (2020, April 9). Derry Girls star Nicola Coughlan wishes Dad had seen her success as she opens up about struggling to make.
Galway Advertiser. (2018, January 11). From Oranmore Girl to Derry Girl. 
Hoffman, G. (2022, May 17). Derry Girls star Nicola Coughlan's life off-screen, net worth and love life. 
Did you notice an error ?
Please help us make corrections by submitting a suggestion. Your help is greatly appreciated!