Creators
Josh Carrott Biography: Meet The Creator of Popular YouTube Channel 'Korean Englishman'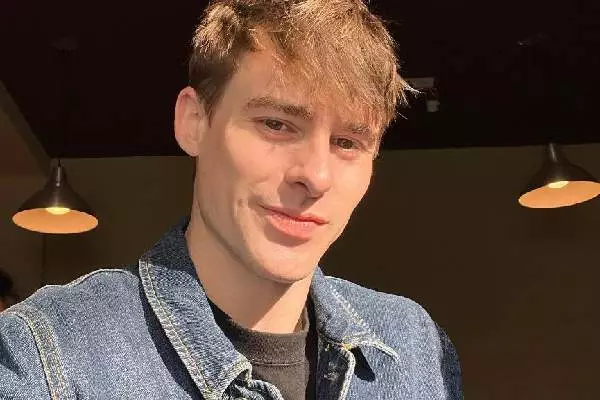 Josh Carrott Biography. Image Source: Instagram
Full Name

Joshua Daryl Carrott

Age

34 yrs

Birth Date

May 14, 1989

Country

England

Relationship Status

Married

Spouse

Gabie Kook

Nationality

British

Ethnicity

White

Profession

YouTuber, Creator

Awards and honors

Korean Image Stepping Stone Bridge Award

Education

Korean Language Degree, School of Oriental and African Studies

Net Worth

$500,000

Height

6 feet 1 inch
The duo of popular YouTube channel Korean Englishman embodies rich and mixed cultural diversity. They are determined to create a unique, vibrant identity that bridges worlds and helps understand global heritage. Today, we will learn about Josh Carrott, one of the founders who runs a popular YouTube channel with Ollie Kendall.
The Korean Englishman duo, having a relatively sophisticated taste, makes videos in Korean and English, linking the two cultures as a product of their socio-cultural environment.
Early Life and Education
Joshua Carrott was born on May 14, 1989, in Brighton, England, to public officer parents Daryl Carrott and Maureen Carrott. His father, Daryl, worked as a fireman, while his mother, Maureen, was a policewoman.
Carrott's paternal grandmother was ethnically Chinese, so when he was 12, Josh, along with his family, moved from England to Qingdao, China. There he attended the International School of Qingdao and was first exposed to Korean culture through South Korean expatriate students. Further, as the only British Student, Carrott's attachment to Korean culture was born out of his sense of isolation.
After staying in China, Josh then returned to England and attended the School of Oriental and African Studies (SOAS), University in London. He graduated with a degree in the Korean language and also studied for a year abroad at Korea University.
Who is Josh Carrott's Wife? Know His Married Life
Josh Carrott's wife, Gabie Kook (Gabriela), is an Argentine-Korean lifestyle and food YouTuber whose channel has over 1.3 million subscribers and nearly 260 million views as of August 2023. Additionally, she is also an author and published her first cookbook, One Pan Recipe, initially only published in Korean.
Like Gabie Kook's husband, she also moved here and there when growing up. Until she was 12, the Argentina-born Youtuber lived in Spain. Afterward, she studied in the U.S and France. She first gained wide recognition in 2014 when she became a runner-up on a Korean reality Tv show, MasterChef Korea.
Josh Carrott's spouse was working as a caterer/chef when he first met her. Yes, the two first met at a Korean music festival in Los Angeles, U.S. Gabie was hired as a chef for VIP K-pop stars, while Josh was sent there as a host as the event organizers needed an English speaker. After finishing the event, Josh and Gabie locked eyes backstage, where both instantly fell in love at first sight. Afterward, Josh eventually wooed his future wife, and after a few weeks, the couple began their relationship.
On November 9, 2022, both Gabie and Josh took to Instagram to wish each other a happy marriage anniversary. The couple shared some lovely throwback pictures of their wedding.
The couple has been married for almost eight years now.
ALSO READ: YouTube star Plumbella's net worth, personal life, Husband, and Bio
Two Random Guys Becoming Korean Englishman
While most people don't know, Josh first met his longtime best friend, Ollie Kendal, when he was studying Korean culture at SOAS London College. Further, Ollie once recalled in an interview that Josh was very passionate about sharing Korean culture and heritage.
After graduating from college, both led normal lives with traditional full-time jobs. However, in November 2013, the duo built a company named Kendal & Carrott Pvt, Ltd. in the United Kingdom.
Ollie, with a background in video production, photography, and graphic design, loved making videos. Meanwhile, Josh loved sharing his knowledge about multi diversity cultures. The longtime best friend launched a YouTube channel on June 7, 2013, and named it Korean Englishman.
Their channel originally started as a summer project one year for the two to explore a creative outlet. From there, the two continued to spend countless hours producing a video weekly until they amassed enough subscribers to quit their jobs and commit full-time to YouTube.
Josh and Olli frequently collaborate with Korean celebrities and other personalities to create funny, engaging content, including challenges, games, and interviews. The channel shows a variety of content, including interviews with local Korean celebrities, challenging language lessons, and explorations of traditional Korean cuisine and foods.
One of the most popular videos of the Korean Englishman, titled Avengers Actors React to Korean Food, has nearly 30 million views as of August 2023. The video shows Josh having a funny chat with four of the Avengers cast, including Tom Holland, Pom Klementieff, Benedict Cumberbatch, and Tom Hiddleston.
Josh's ability to speak Korean fluently, combined with his engaging personality and genuine interest in the culture, has contributed to the channel's popularity. The channel has over 2 billion views and 5.72 million subscribers as of August 3, 2023.
Similarly, you might want to look at one of the highest-paid YouTubers, Preston Arsement Biography.
YouTube Career and Net Worth
One of the popular lifestyle and food YouTube channels, Korean Englishman, earns around $1.5 million per year, as per sources. The channel is run by two funny individuals who are popular for their entertaining videos. Their channel shows Korean culture, language, and a variety of Korean cuisine. On that note, Josh Carrott's net worth is estimated at $500,000, while his partner, Ollie Kendal, net worth might be the same.
In the month of July 2023, their channel earned over $100k, and it is reported that Josh and Ollie earn a lucrative amount from partnerships and sponsorships with different brands and companies. For the information, creators earn through several forms of medium such as ad revenue and premium subscribers, which adds a layer to Korean Englisman's net worth. The duo further launched a second channel named Jolly in October 2015, which has over 917 million views and nearly 4 million subscribers.
Josh also has merchandise his fans can buy on his website. Some available items with their price are given below.
| | |
| --- | --- |
| Items | Price |
| Long Sleeve T-Shirts, Sweatshirts | $29.99-$34.99 |
| Hoodies | $44.99 |
| Portrait Collections | $27.99-$36.99 |
| Mugs | $14.99 |
Table Source: jolly.teespring
While it might seem little, YouTubers earn a hefty sum of income from super chats as well. In addition, people who bought their channel memberships pay a monthly fee to access exclusive peek content, which definitely contributes to Josh and Ollie's monthly earnings. Similarly, several Youtubers promote their merchandise or collaborate with brands for sponsored content earning money through the partnerships.
In 2019, the best friend content creators received the Korean Image Stepping Stone Bridge Award at the Corea Image Communication Institute's annual Korea Image Awards ceremony for sharing information about Korean culture with the world.
In conclusion, Josh Carrott biography explores the passion and determination of an individual who wants the world to know about his beloved heritage.
References
Did you notice an error ?
Please help us make corrections by submitting a suggestion. Your help is greatly appreciated!