Lawyers
Dan Rottenstreich Biography: The Road To Becoming A Top Matrimonial Lawyer in New York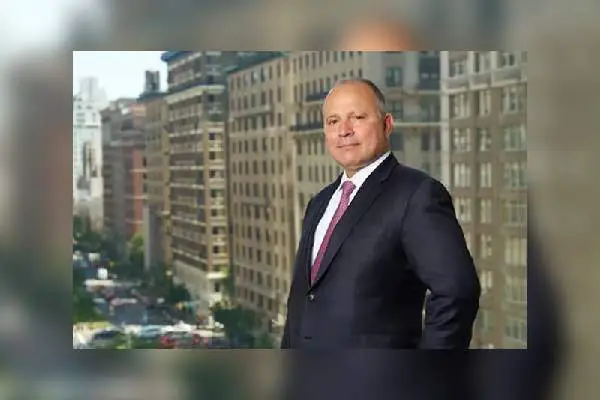 Dan Rottenstreich Biography. Image Source: rlflimited
Full Name

Dan Rottenstreich

Country

America

Relationship Status

Married

Nationality

American

Profession

Lawyer

Education

New York University School of Law
One of the most well-regarded matrimonial lawyers, Dan Rottenstreich, has made his name a brand as a skilled negotiator and trial lawyer. Often called one of the best lawyers in the U.S., Rottenstreich has secured numerous significant trial victories and notable settlements.
Having worked with numerous high-profile clients, Dan is a tremendous asset to his clients. Despite constantly being questioned by the media for his professional work, Rottenstreich stays relatively behind the screen. He is an accomplished trial lawyer with a decade of experience successfully representing clients in high-stakes matrimonial, commercial, and security disputes.
Join us in a quest as this article about Dan Rottenstreich biography attempts to reveal his personal life.
New York Native and Law School
It appears that Dan Rottenstreich's age is somewhere between 50-55, as there is not enough information about the lawyer. As per his LinkedIn profile, Dan pursued an accounting degree graduating summa cum laude from Baruch College in 1991. Afterward, he became a Certified Public Accountant (CPA) and began working as a senior audit associate for Coopers & Lybrand until 1994.
Rottenstreich received his Juris Doctor degree from New York University School of Law in 1997, where he served as an editor of its Law Review. After law school, Dan worked for the Honorable William M. Hoeveler in the Southern District of Florida for a year.
ALSO READ: First American female lawyer Clara Shortridge Foltz Biography
Professional Litigation Career: Personal Life and Net Worth
From 1998 until 2003, Dan became a prosecution associate for Cravath, Swaine & Moore LLP, where he had primary responsibility for handling all aspects of cases and litigating a wide scope of substantive areas of law. Afterward, he joined Kirkland & Ellis, where he became a litigation partner for two years. There he primarily represented broker-dealers in government investigations and securities arbitrations. Additionally, Dan also represented creditors in bankruptcy proceedings and a private equity firm in a dispute.
After 2006, Dan entered the world of matrimonial litigation, where he worked as a senior counsel for Cohen Lans LLP for a year. The energetic prosecution lawyer felt it was time to follow one of his ultimate dreams and create a legal company after solidifying his knowledge of matrimonial law.
From June 2008 until April 2016, the New York native served as the founding partner of Rottenstreich & Ettinger LLP, a company whose focus was on sophisticated family law matters. The firm developed a formidable practice and built an impeccable reputation within the bar and beyond. Within and outside of the law industry, Dan has invested in real estate and the hospitality businesses over the years.
The average salary for lawyers is estimated to be around $127,990 in the U.S. However, Dan as an individual with a variety of working experience, might earn more than a couple hundred thousand dollars. The figure value is a general estimation, but Dan Rottenscreich's net worth might be in the millions. Similarly, the lawyer is not only succesful in maintaining his client's privacy but his own. Rottenstreich lives in Manhattan with his family, including his wife and their kids.
Similarly, you might want to read about young activist Annabel Caren Clark biography.
Successful Track Records: Professional Law Career
As a succesful lawyer, Rottenstreich has had a long history of success in the courthouse. Further, he has recovered millions of dollars for his clients in personal injury, employment law, and commercial litigation cases. Rottenstreich has extensive experience handling complicated financial and custody cases, including many with international components.
A skilled negotiator and trial lawyer, Dan is not afraid to take on big organizations, corporations, and insurance companies. With a CPA background, Dan had a unique combination of accounting knowledge. Rottenstreich has prosecuted extraordinarily complex financial cases, including cases with sham offshore trusts and corporate entities.
Since 2013, Dan Rottenstreich has been voted as a Super Lawyer by his friends and families. Further, he previously served as a member of the Board of Directors of the New York University Alumni Association. Do you know Dan served as a legal consultant for Showtime's award-winning series The Affair for two seasons?
Rottenstreich has dragged high-profile enterprises and industries into the courtroom, including retail clothing chains, biotech firms, and commercial and residential real estate holdings.
Since May 2023, Dan has been the founding partner of Rottenstreich Farley & Bronstein LLP, a Litigation boutique firm focusing on complicated family and matrimonial law and commercial litigation. The company has developed an outstanding reputation in and around New York City.
Representation in Weinstein and Macklowe's Divorce Cases
One of Dan's most notable work history was his partnership with Cohen Clair Lans Greifer Thorpe & Rottenstreich, LLP. He served in the position from April 2016 until February 2023, where he led the firm progressively in family law and commercial litigation. The Hollywood Reporter listed their firm in the list of Top 35 Lawyers: Hollywood's Troubleshooters.
Similarly, over a three-decade-long career, Rottenstreich as a partner of a leading matrimonial firm, has represented numerous A-list clients like Christie Brinkley, Uma Thurman, and Harry Macklowe. Additionally, Rottenstreich represented fashion designer Georgina Chapman after she filed a divorce case against her ex-husband, Harvey Weinstein.
In July 2021, Chapman officially divorced Weinstein after being separated in 2017. She decided to leave Weinstein after learning about his identity as a sexual sex offender. As per reports, the former movie mogul had to pay between $15 million to $20 million to his ex-wife as a settlement deal. On a similar note, Dan was a vital key in settling billionaire Harry Macklowe's divorce case.
One of the top chambers' high net-worth attorneys, Dan is known for his commercial litigation, personal injury law, and employment law expertise.
In conclusion, Dan Rottenstreich Biography is a journey of a compassionate and caring attorney who is always willing to listen to his clients.
References
Did you notice an error ?
Please help us make corrections by submitting a suggestion. Your help is greatly appreciated!