People
Nat Hentoff Biography: The Life and Legacy of Jazz Crusader And Syndicated Columnist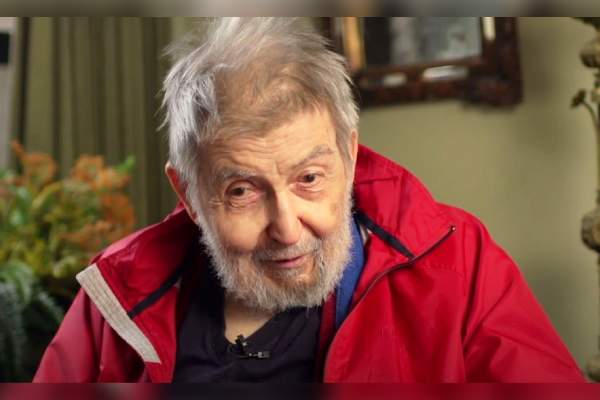 Nat Hentoff Biography. Image Source: Social Media.
Full Name

Nathan Irving Hentoff

Age

91 yrs

Birth Date

June 10, 1925

Country

America

Relationship Status

Married

Spouse

Miriam Sargent ​(m. 1950; div. 1950), Trudi Bernstein ​(m. 1954; div. 1959), Margot Goodman ​(m. 1959)

Nationality

American

Ethnicity

White

Profession

Novelist, Country music critic, Syndicated Columnist

Children

4

Awards and honors

Silver gavel Award (1980); Great Defender of Life (2005)

Education

Harvard University; Sorbonne University (Paris)

Death Date

January 7, 2017
In the vibrant tapestry of Jazz and the unyielding pursuit of civil liberties, one name emerged as a resonating melody, Nat Hentoff. One of the greatest music and social commentary writers, Hentoff spent his entire lifetime as a historian, novelist, Jazz, and country music critic. Nat's publications regularly defended the rights of Americans to think and speak freely.
Apart from his work in music journalism, Hentoff wrote extensively on civil liberties, constitutional law, and social justice. He wrote for almost 51 years for The Village Voice, from 1958 to 2009, and was a syndicated columnist for United Media. He championed the concept of freedom in a variety of subjects and literary genres throughout his career, and his work was marked by a consistent set of themes and influences: Being Jewish. Jazz. The First Amendment.
Stay with us, dear reader, for we have a tale to tell that will not only inform but also inspire. Prepare to be enlightened, entertained, and enlightened once more. Our article, Nat Hentoff biography awaits you, ready to unlock the door to a world of wisdom and wonder.
Nat Hentoff Age, Early Life, and Education
Born Nathan Irving Hentoff on June 10, 1925, in Boston, Massachusetts, he was the oldest child of Simon Hentoff and Lena Katzenberg Hentoff. His parents were Jewish Russian immigrants, while his father, Simon, operated a men's clothing store and was a traveling salesman.
He grew up in a neighborhood that had a large Jewish population as well as a large group of non-Jewish residents. As a child, Nat experienced anti-Semitism firsthand at the time of widespread prejudice against Jewish people. Afterward, he attributed that experience to a lifelong sympathy with oppressed and marginalized groups.
R.I.P. Nat Hentoff, age 91, a great man and personal hero for his love of music, advocacy of jazz, and ardent defense of civil liberties. pic.twitter.com/eB9bRE5kfP

— Ted Gioia (@tedgioia) January 8, 2017
As a teen, Hentoff attended Boston Latin School and worked for Frances Sweeney on the Boston City Reporter, investigating intolerant hate groups. As a youth, Hentoff played soprano saxophone and clarinet and developed an interest in jazz music. In 1946 he received his Bachelor of Arts degree with highest honors from Northeastern University, winning the President's-letter.
In early 1946 Hentoff did some graduate work in American literature at Harvard University. Likewise, in 1950, the Boston alumni was awarded a Guggenheim Fellowship in education and was a Fulbright Fellow at the Sorbonne University in Paris. Further, in 1985, the country music critic was awarded an honorary doctorate of law from Northeastern.
ALSO READ: Gail Honeyman Biography: Unveiling The Life of The Storyteller.
Nat Hentoff's Married Life, Wives, and Children
The Jew columnist was married thrice during his lifetime and is survived by four children from two wives. Hentoff was first married to his longtime girlfriend, Miriam Fonda Sargent, a non-Jewish woman from Maine whom he had dated since he was 19.
The couple married in 1950, but their marriage lasted for only eight months. During their marital relationship, he worked nights at the radio station, and Miriam worked days at a mental hospital, preparing for a career in psychiatry. The marriage was dissolved by mutual consent.
On September 2, 1954, Hentoff married Trudi Bernstein, a painter who was introduced to Nat by a mutual friend, Paul Desmond. Hentoff and his second wife shared two daughters named Jessica Hentoff and Miranda Hentoff. After five years of their nuptials, the couple divorced in early August 1959. The same month he married another woman.
View this post on Instagram
Just a few weeks after his second divorce, Hentoff married Margot Goodman, another writer for the Village Voice, on August 15, 1959. Throughout their marriage, Nat and Margot embarked on various collaborations. They co-authored books, such as The First Freedom: The Tumultuous History of Free Speech in America.
The book explored their shared commitment to protecting individual liberties. Margot's legal expertise complemented Nat's journalistic insights, resulting in a formidable partnership that enriched their personal and professional lives.
Margot became integral to her husband's life, supporting and inspiring his writing and journalism work. They remained together until Hentoff's passing in January 2017. They shared two sons, Nicholas Hentoff, and Thomas Hentoff. Together, Nat and Margot created a nurturing home environment that welcomed artists, musicians, and intellectuals from diverse backgrounds. Their shared love for jazz music often filled their home with the sounds of improvisation and creativity.
Similarly, you would like to read about Serbian-American novelist Tea Obreht biography.
Children Following in Their Father's Footsteps
Jessica Hentoff (b: 1953) followed in her father's footsteps by pursuing a career in the arts. She became a renowned circus arts performer and is the Founder and Artistic/Executive Director of Circus Harmony, St. Louis' only social circus organization.
Miranda Hentoff(b: 1962) also carved her own path in the arts, becoming a composer and vocalist. Her music has appeared in the award-winning PBS documentary series Frontline and on numerous tv shows. She is the owner of Miranda Hentoff Music LLC. Also, she became a talented photographer, capturing powerful images documenting various life aspects, including musicians, performers, and social events.
Nat's son Nicholas is a New York Criminal Defense Lawyer, and civil liberties advocate. Similarly, Thomas Hentoff is currently serving as co-chair of Williams & Connolly's Trademark and Copyright and First Amendment and Media practice groups.
Nat Hentoff Honors and Legacy
Nat Hentoff has enjoyed three writing careers writing over 35 books and thousands of newspaper articles and editorials on a variety of topics. He first became famous as a radio and print commentator on jazz music during the 1950s; by the 1960s, he began to write with more concentration in the field of civil rights and politics, and by the 1980s, the novelist became recognized as one of the nation's most prominent participants in debates about civil liberties, surprising and often annoying audiences with an amalgamation of ideas from the left and the right.
Hentoff has written in a variety of genres and addressed a full range of audiences with children's books, studies of political figures, polemics, cultural studies, liner notes for musical recordings, and mass media entertainment columns. Later, Hentoff became a senior fellow at the Cato Institute and continued writing his music column for The Wall Street Journal, which published his works until his death.
In 1980 he was awarded an American Bar Association Silver Gavel Award for his coverage of the law and criminal justice in his columns. In 1983 the American Library Association awarded him the Imroth Award for Intellectual Freedom. In 1995 he received the National Press Foundation Award for Distinguished Contributions to Journalism; in 1999, he was a Pulitzer finalist for commentary.
Unfortunately, Hentoff passed away in January 2017, leaving behind an ethereal symphony of his life's journey. Nat Hentoff biography is a testament to the talent and perseverance of one of the greatest novelists ever to grace the planet, and we are honored to have been a part of the journey.
References
Did you notice an error ?
Please help us make corrections by submitting a suggestion. Your help is greatly appreciated!