Politicians
Richard Gephardt Biography: A Progressive Force in American Politics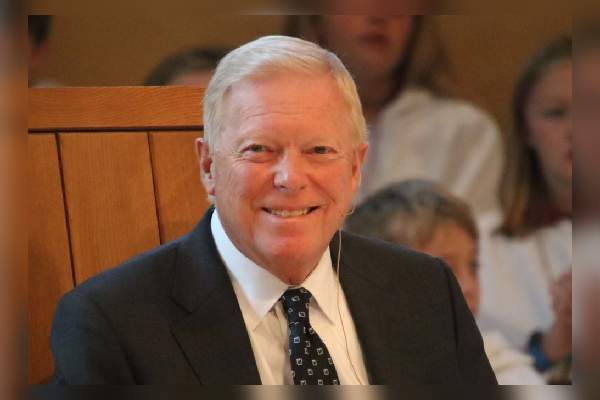 Richard Gephardt Biography. Image Source Social Media.
Full Name

Richard Andrew Gephardt

Age

82 yrs

Birth Date

January 31, 1941

Country

America

Relationship Status

Married

Spouse

Jane Ann Byrnes Gephardt

Nationality

American

Ethnicity

White

Profession

Politician, Lawyer

Children

3

Education

University of Michigan Law School

Net Worth

$4 million
In the Gallery of Power and the History of Leadership, Richard (Dick) Gephardt's name stands tall like a steady fountain. He spent 30 years of his political career as a U.S representative from 1977 to 2005.
Often named a mild-mannered warrior, Richard Gephardt biography is a tale of triumph and trial. A person who possessed political skills,  Dick served as the U.S. Representative from Missouri from 1977 to 2005.
Stay with us, dear readers, as we will explore the American lobbyist's political victories and some of his unnoticed contributions to his fellow Americans.
Grew up in a Family of Strong Faith and Traditions: Dick's Early Life
Richard Andrew Gephardt was born on January 31, 1941, in St. Louis, Missouri, U.S. He is 82 years old as of July 2023. The youngest child of Louis Andrew Gephardt and Loreen Estelle Cassell, Richard grew up with an older brother named Donald Gephardt.
Dick's father drove a horse-drawn milk truck to support his family, while Loreen was a housemaker who had zero tolerance for mischief-makers' sons. The Gephardt brothers were raised in a middle-class neighborhood and in a household that followed the Baptist tradition. They grew up in a white-ethnic polyglot of German and Irish, Dutch and Italian with conservative values.
Richard attended local schools and became an Eagle Scout, eventually receiving the Distinguished Eagle Scout Award from the Boy Scouts of America. Later, he enrolled at Northwestern University in 1958 on a partial scholarship and graduated with a Bachelor of Science degree.
After graduating, Dick received his Juris Doctor (J.D) degree from the University of Michigan Law School in 1965. Also, he studied drama at the school's National High School Institute. Further, his brother Donald is a former dean of The College of Fine and Performing Arts at Rowan University in Glassboro, New Jersey.
ALSO READ: Inspiring Biography of Trey Gowdy.
Marriage and Personal Life with a Peak and Trough
Richard Gephardt's wife, Jane Ann Byrnes Gephardt, has been supporting her husband since 1966, almost over five decades. The longtime couple shares three children, two daughters named Katie Gephardt and Chrissy Gephardt, along with a son named Matthew (Matt) Gephardt.
The story of Dick Gephardt meeting his future wife at Northwestern University is something from a romantic tale. It was during the late 1950s when Dick was a junior at Northwestern and was helping freshman girls with their program. At the same time, Jane Gephardt, a freshman from Nebraska, thought Dick was a show off with his political talks and events in college.
Dick Gephardt wife recalled the time when their relationship blossomed sincerely after Northwestern when Dick was attending law school at the University of Michigan. Further, the former congressman used to take his family on several campaign trips when he was considering running for president.
After getting married in 1966, Richard Gephardt partner objected to her husband signing a precinct captain for the St. Louis Democratic Party. He was doing well as a lawyer but always had one eye locked up for the political opportunity. The year 1968 was the first time when well-time turn in Gephardt's political career, and since then, his political career only took off.
Children Accomplished in Their Respective Career
Dick Gephardt's son Matt Gephardt was born in 1971 and was diagnosed with prostate cancer when he was 17 months.  Through years of chemotherapy and radiation treatments, Matt's tumor shrunk, and he is now a healthy man in his 50s.
Matt Gephardt is currently the president of the board members of CURE Childhood Cancer and often hosts fundraising nights. Matt has been serving as the Chief Operating Officer and managing partner for Gephardt Group LLC since 2007. A former software developer, he worked at Atlanta Software Company.
Richard Gephardt's daughter, Kate Gephardt, was born on June 23, 1977. She is a married woman who has worked as a preschool teacher at the Manor Montessori School.
Support for His Daughter
Dick Gephardt's first daughter Christine "Chrissy" Gephardt, was born in 1973. As a child, Chrissy worked for her father's political campaign. She worked as a social worker after graduating from Northwestern University.
Chrissy is a proud, openly gay woman who came out as a lesbian to her family in April 2001. Further, in 2003 she quit her job as a social worker to work for her father's campaign. Dick Gephardt daughter, Chrissy is the first prominent LGBT relative to promote a major political campaign in the U.S.
View this post on Instagram
In the Christmas of 2002,  Richard let his colleagues and constituents know for the first time that his daughter was proudly and openly gay. Richard supported his daughter's transformation from a married social worker into an outspoken gay rights activist. Moreover, Chrissy has already become a sort of celebrity, appearing in tv shows and online publications.
Similarly, you want to read about Phyllis Schlafly biography.
Richard Gephardt Net Worth
According to various sources, Richard Gephardt net worth is estimated at around $4 million as of 2023. He built his net worth through a combination of public service, private sector engagements, and consultancy work.
During his three decades career in Congress, Richard received a salary as a member of the House of Representatives. The average salary for the representative during the 70s, 80s, and 90s was reported to be somewhere in the range between $51,000-$100,000 per year.
After his retirement from Congress in 2005, Gephardt ventured into the private sector and established his consulting firm, Gephardt Group Government Affairs. His role is to provide strategic advice to various clients, including corporations and organizations, on legislative and policy matters. Throughout his career, Gephardt has served on the boards of several corporations, which likely contributed to his net worth.
At Squareroots we really focus on maternal health and infant health. Find out more below: https://t.co/3goEzjis5s

— Dick Gephardt (@dickgephardt) August 22, 2016
Apart from his personal business, Richard owns about 22,560 shares of Centene Corp (CNC ) stock worth over 1 million. Similarly, he owns shares of companies such as Spirit AeroSystems Holdings Inc and Lumen Technologies Inc (LUMN). Also, he is the Director of United States Steel Corp and owns about 1,000 shares of United States Steel Corp (X) stock worth over $24,510.
As per some websites, throughout his campaign committee fundraising, Richard Gephardt raised a total sum of $48 million and spent over $45 million for several presidential campaigns.
Post Career after 30 Years Congressional Tenure
Richard served as a U.S. representative from Missouri from 1977 until 2005. Beyond his political endeavors, Gephardt is known for his integrity, bipartisanship, and willingness to collaborate across the aisle. He has been widely respected by colleagues from both parties for his principled approach to politics and dedication to the betterment of the American people.
Throughout his career, Gephardt has left a lasting legacy as a champion for workers' rights and human rights, influencing policy decisions that have had a significant impact on the lives of countless Americans. His commitment to public service and advocacy for the less fortunate have earned him a place of honor in the annals of American political history.
A man of integrity and immense dedication, Richard Gephardt biography is an indomitable spirit and a heart tuned to the rhythms of the people. He stands tall as a testament to the power of principled leadership, inspiring hope and instilling confidence in the hearts of a nation yearning for transformative change.
Keep visiting BroadBiography for more exciting stories and the journey of your favorite celebrity.
Did you notice an error ?
Please help us make corrections by submitting a suggestion. Your help is greatly appreciated!