Sports
Hudson Swafford Biography: Inside The Life of A Golfing Pro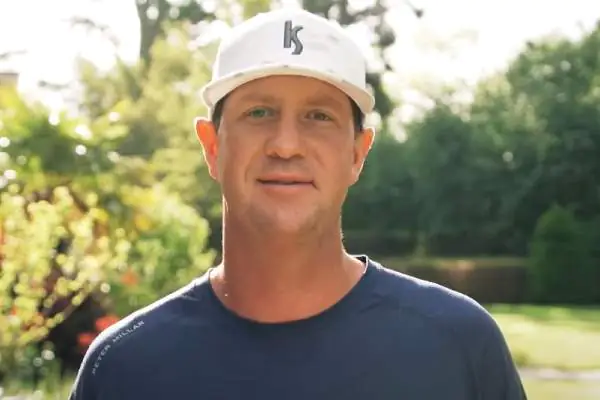 Hudson Swafford Biography. Image Credit: Social Media.
Full Name

James Hudson Swafford

Age

36 yrs

Birth Date

September 9, 1987

Country

America

Relationship Status

Married

Spouse

Katherine Wainwright Brandon

Nationality

American

Ethnicity

White

Profession

Golfer

Children

James Swafford and Amelia Mason Swafford

Awards and honors

PGA Tour wins

Education

B.S. in Consumer Economics, University of Georgia

Net Worth

$9 Million

Height

6 feet 3 inch
In the world of golf, Hudson Swafford is a name that reminds us that success in any endeavor often comes to those who persevere through adversity, stay true to their passion, and never give up on their aspirations. As he continues to compete at the highest level of professional golf, fans, and enthusiasts eagerly await the chapters that await in the remarkable story of Hudson Swafford.
This article delves into the life and career of Hudson Swafford biography, tracing his journey from a young aspiring golfer to a prominent figure on the PGA Tour. We suggest you stay with us till the end.
Hudson Swafford is a name that resonates within the world of professional golf. Similarly, his personality is an embodiment of resilience, determination, and talent.
Introduction to Golf: A Stand-Out In School
Hudson, whose full name is James Hudson Swafford, was born on September 9, 1987, in Tallahassee, Florida, U.S. However, his parents, David Swafford and Jean Swafford, moved to Florida from Cleveland, Tennessee. Swafford's father was a regulatory analyst at the Public Service Commission and later became its executive director.
Sadly, he passed away on December 6, 2021, after a long battle with Parkinson's disease. Meanwhile, Hudson's mother was diagnosed with breast cancer, but she is alive and healthy now.
Hudson Swafford, along with his siblings, Cleetes Ramsey Swafford (brother) and Alva Elizabeth Striplin Swafford (sister), grew up in a family that cherished sports. Their father, a three-sport athlete during his youth, taught them the importance of physical activity and a healthy life. Hudson, in particular, developed a liking for golf, and under the guidance of his father, he honed the skills that would shape the course of his life.
In his early teens, Hudson played golf at Capital City Country Club and attended Maclay High School, where he was a stand-out on the school's golf team. Similarly, he dominated the school's early 2000s competition, finishing in the top 10 in the State competition for three consecutive years.
For the 2004-2005 season, Swafford was an EA Sports High School All-American. Similarly, he won the 2005 Southeastern Junior Golf Tour under the University of Georgia Junior Invitational. Besides, he also claimed the 2004 Junior Rome Classic, the North Florida Section PGA Junior, etc., among others.
ALSO READ: Jeff Maggert Biography: A Professional Golfer's Legacy.
College Success And Turning Pro
After a successful school golf career, Hudson attended the University of Georgia (UGA) and played golf all four years. Likewise, he graduated with a degree in Consumer Economics in 2011. Further, Swafford's time in college not only sharpened his golfing skills but also provided valuable experiences in team competition.
Right after graduating, Swafford turned pro in 2011, while his journey through the lower-tier tours was marked by hard work, perseverance, and an unshakeable belief in his abilities. In 2012, he joined the Nationwide Tour and picked up his first victory after winning at the Stadion Classic at UGA on May 6, shooting a course record 62 in the final round. Swafford is a member of the Gridiron Secret Society, which is a collegiate secret society at the University of Georgia.
In 2013, he played in the Web.com Tour Finals (now called Korn Ferry Tour) in 2013 and finished 21st to earn his PGA Tour card for 2014. Swafford faced his share of challenges early in his professional career, including injuries and inconsistent performances. However, his determination to succeed never wavered. He continued to refine his game, seeking guidance from experienced mentors and coaches, which eventually led to his breakthrough on the PGA Tour.
PGA Tour Success
In June 2014, he played at the Quicken Loans National at Congressional and finished in 11th place in the tournament. Similarly, he won $513,883 in prize money after playing in 26 events. 2015 through 13 events, Swafford earned $558,470 and an additional $151,200 he won at the prestigious Arnold Palmer Invitational in Florida.
On January 22, 2017, Swafford recorded his first PGA Tour victory at the CareerBuilder Challenge. This win catapulted him into the spotlight and earned him the respect of his peers. On September 27, 2020, Swafford won the Corales Puntacana Resort and Club Championship, and he received $720,000. Moreover, he was playing with a major medical extension after a rib injury and foot surgery.
On January 23, 2022, Swafford won the American Express in La Quinta, California, for his third career PGA Tour win. His PGA Tour victory was for the second time in five years. Unfortunately, just a month before, his father had passed away.
Married Life: A Joyful Nuptial And A Pillar Of Strength
Beyond the golf course and its bounds, Hudson Swafford is a married man. The golfer is also a father of two beautiful children, and his wife has been the biggest source of motivation throughout his golf career.
The Georgia resident, Hudson Swafford's wife, Katherine Wainwright Swafford, is a luxury travel advisor. The couple has embraced the joys and challenges of parenthood, adding depth and perspective to his life both on and off the golf course.
Hudson Swafford and his spouse, Katherine, married at Frederica Golf Club on the 2013 New Year's Eve. They had been dating since 2011, when Katherine was also studying at the University of Georgia. She majored in Accounting and graduated in May 2011. Likewise, the golfer's lover received her Master of Accountancy from UGA in May 2012 and moved to Atlanta to work as an auditor at a company called KPMG.
Hudson and his wife, Katherine, are parents of two lovely children. The couple welcomed their first child, a son named James Swafford, in December 2018. Likewise, they welcomed their second child, a daughter named Amelia Mason Swafford, in April 2022.
Injuries And Resilience
If you are an avid lover of all the swinging and putting, then you might have somewhere about Hudson Swafford's injuries. Now, a question may arise after all those injuries. What happened to Hudson Swafford?
Despite his initial success, Swafford faced setbacks in the form of injuries, including a nagging foot ailment. These physical challenges tested his resolve, but he remained steadfast in his pursuit of excellence. His return to competitive golf after overcoming these obstacles showcased his indomitable spirit. For the 2009-2010 season, Hudson went through shoulder surgery.
In 2018, Hudson suffered a rib injury, which was followed by foot surgery in the summer of 2019. Meanwhile, he was playing on a medical extension from his foot surgery after his earnings were almost spent for the surgery. Likewise, he underwent hip surgery and was out for the remainder of the February season in 2023.
Net Worth as A PGA Golfer
After winning at some of the prestigious tournaments, Swafford took part in the LIV Golf event at Centurion Club near London. This act of his didn't go well with the PGA Tour, as they suspended his membership for his involvement in the LIV Golf, the Saudi-backed league. However, people have been curious since the day he became a Liv golfer. How much does Liv Golf pay Hudson Swafford, and how much is his contract worth?
Although he is a Liv golfer, Hudson accumulated all his earnings through the PGA Tour. His biggest paycheck came in 2017 when his earnings were recorded a staggering amount of $2,246,090. Further, a few media outlets, including ESPN, reported that Hudson Swafford's net worth is $9 million. Similarly, he was sponsored by brands including PXG, NetJets, Guarantee Trust Life, Angel Oak Capital Advisors, and OneStream.
Now, talking about Hudson Swafford's LIV contract, as per reports, Hudson ranks 48th on the LIV money list with $991,000, which is the lowest of any player to compete in all seven events. Hudson Swafford biography is a testament to the values of perseverance, dedication, and resilience. His journey from a young golf enthusiast to a PGA Tour winner serves as an inspiration to aspiring golfers and individuals striving to achieve their dreams.
References
Did you notice an error ?
Please help us make corrections by submitting a suggestion. Your help is greatly appreciated!