Net Worth
Find Out Enver Gjokaj Net Worth: A Look Into His Wealth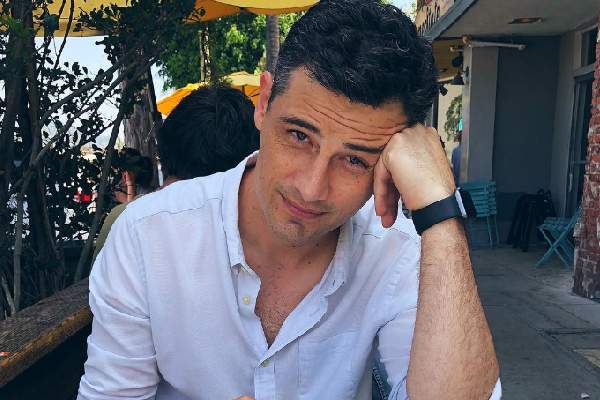 Enver Gjokaj net worth. Image source: Instagram.
Known for his fascinating performances and indisputable brilliance, actor Enver Gjokaj has made a lasting impression on the entertainment business. 
Gjokaj has amassed a devoted fan following and favorable reviews thanks to his iconic roles in hit television shows and motion pictures. Enver also has the rare ability to turn his acting prowess into financial gain successfully. So what is Enver Gjokaj net worth?
In this article, we'll focus on his career highlights, primary and secondary sources of income, other investments, and company initiatives to show how he logically leverages this exceptional skill to achieve success.
Meet Enver Gjokaj
The interest and passion for acting developed in Enver from an early age. At Amador High School, he participated in multiple plays and variety shows, exploring more about acting.

After realizing he wanted a career in acting, Gjokaj pursued his dream by graduating with a 

Master of Fine Arts

in New York University's Graduate Acting Program at the Tisch School of the Arts.

The American actor started his career in theatre, performing various roles where he had to express rivers of emotions through single expressions. 

After establishing himself as a prominent theatre actor, he started to try his acting skills in other entertainment fields. Enver won over viewers and critics with his unmistakable charm, captivating on-screen presence, and exceptional acting skills.

His portrayal of the role of 'Peter Gardela' in Law & Order: Criminal Intent has provided him with exposure and visibility.
Victor and Daniel Sousa: Roles That Impacted Viewers
 Enver Gjokaj's portrayal of the iconic 'Victor' in the television series Dollhouse was one crucial point in his career that catapulted his stardom and significantly impacted his net worth. 
In this television series, he had to potray two characters, one as an active doll 'Victor' and another as 'Anthony Ceccoli', an Afghanistan veteran with post-traumatic stress disorder. This outstanding acting of multiple personalities through highly technological imprinting of memories left the audiences in awe.
With this notoriety, Enver achieved notable critics' reviews and the love of audiences for all 26 episodes making him a sought-after talent in the field and bringing him lucrative prospects and offers.
Furthermore, the emotional role of 'Daniel Sousa' in Agent Carter, which made the audiences cry, was considered to be top-notch acting in the entertainment world. 'Daniel' was a war veteran who experienced lots of prejudice in the SSR due to his injured leg.
ALSO READ: Find Out Emily Sonnett Net Worth: How Much She Earns From Soccer Career?
Utilizing His Acting Skills To Create Huge Bank Deposits
Enver's impressive run of box office triumphs has been inextricably linked to his rise in wealth. Enver Gjokaj net worth has increased dramatically with each successful project, enhancing his reputation as a sought-after actor in the business.
Like the American actor transitioned his role from Stone's 'Young Jack' to Would You Rather's 'Lucas,' Enver Gjokaj fortune also transitioned in the same way with higher turnover. Additionally, his role in The Avengers as Officer Saunders has created a separate legacy for the role. Portraying multiple characters in the Marvel Cinematic Universe has not only given him a chance to collaborate with well-known actors and directors, but these high-profile productions have also helped him succeed financially.
Besides his involvement in movies, Enver has been part of more than 25 television series, including Emergence, Resident Allien, and The Rookie. This significant involvement in the television series has increased his financial standings and created a strong fan following. 
Additionally, his grip over the theatre performance shows his ability to choose suitable projects that can bring out the best of him and land him a fatter paycheck. Enver's relevancy in different entertainment fields has increased his market value, ensuring him to create solid brand value and endorsement deals.
Similarly, you may be interested in reading about Basketball Coach Noelle Quinn's net worth.
Diversified Sources: Enver Gjokaj Net Worth
The financial success of Enver Gjokaj goes far beyond his stellar filmography. Along with his riveting cinema and television roles, Gjokaj has also been involved in lucrative endorsement deals and business enterprises, which has increased his net worth and cemented his reputation as a multidimensional entertainer.
Brands and corporate companies always seek the appropriate people who can capitalize on their products with enormous popularity and appeal. Moreover, his allure, talent, and personality make him the perfect candidate for his job. 
Therefore, these endorsements and partnership deals act as additional sources of income for Enver Gjokaj wealth and provide him with visibility and exposure that can be a bridge for other upcoming opportunities. 
Furthermore, these deals will help to create networking and connections within and outside the entertainment industry that can contribute towards his marketability.
Even though the American actor's net worth hasn't been estimated accurately but as per many sources, his net worth is estimated to be around $1 to $5 million.
Despite no calculation, it can be safe to assume that he has amassed a huge fortune from his career.
Since Enver's new project, Invasion is going to be released on August 23, 2023, we would like to congratulate him on his new project along with good wishes for its huge success.
Did you notice an error ?
Please help us make corrections by submitting a suggestion. Your help is greatly appreciated!