Net Worth
Revealing Soccer Star Ali Krieger Net Worth: An Inside Look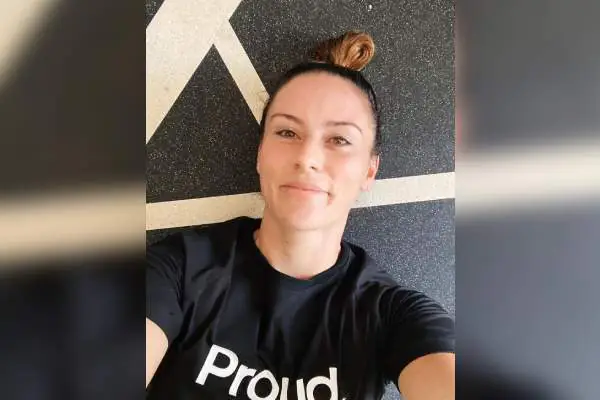 Ali Krieger Net Worth. Image Source: Instagram
In the world of women's soccer, Ali Krieger has established herself as one of the prominent soccer players. The champion defender plays for Gotham FC of the National Women's Soccer League (NWSl) and is a member of the US Women's National Soccer Team (USWNT). But among her achievements, people are always curious to find out Ali Krieger Net worth.
If you love soccer and follow the national as well as league tournaments, then this article might interest you as we will look at the star soccer player's wealth and fortune. Get ready to learn about women's salaries and earnings from sports and analyze if the industry is biased.
Krieger is one of the few women's soccer players who helped pave the way for the sport's growth and recognition globally and locally.
Knowing Ali Krieger
Alexandra Blaire Krieger was born on July 28, 1984, in Alexandria, Virginia, USA.
Grew up with an older brother Kyle Krieger in Virginia.
Her parents, Debbie Alongi (mother) and Ken Krieger (father), supported her dream of becoming a soccer player.
Ali's father played professional soccer and coached the men's team in Virginia. He coached his daughter when she played soccer for the Prince William Sparklers.
From age 7 until 19, Ali played with the Sparklers team and was one of the eight players that stayed for the entire twelve-year run.
High School Career
The rising soccer player Ali Krieger spent one year at Hylton High School before transferring to Forest Park High School in Woodbridge, Virginia. There she was a three-year team captain leading her team to their first undefeated regular season. Likewise, Ali was named a three-time, first-team all-district player.
During her sophomore year, Krieger was selected twice for the All-Virginia AAA team and earned an honorable mention for the All-Met. As a junior and a senior, Krieger was chosen for the first team All-Met and, as a senior, was voted Player of the Year by The Washington Post. In her final year at Forest Park, Krieger was also recognized as Gatorade's Virginia Player of the Year.
Successful International Career
Ali Krieger had a highly successful international career as a member of the U.S. Women's National Soccer Team (USWNT). She was known for her defensive skills, versatility, and leadership on and off the field. Krieger was a crucial part of the USWNT's successes, including winning the FIFA Women's World Cup in 2015 and 2019.
Krieger's net worth is influenced by several factors, including her playing contracts, endorsements, appearances, and other business ventures. Being a well-known athlete, she has likely earned a significant income from these sources.
Krieger was admired not only for her playing abilities but also for her leadership qualities. She served as a mentor to younger players, helping to shape the future of women's soccer in the United States. Her experience and guidance were invaluable in nurturing new talent within the team.
Ashlyn Harris and Ali Krieger are both World Cup winners. In 2015 and 2019, they competed for the United States women's national soccer team, which won the FIFA Women's World Cup. They were instrumental in helping the squad win those tournaments both on and off the field.
ALSO READ: Sam Mewis journey and biography to becoming a Pro Soccer player
Married Life with Ashlyn Harris: Openly Proudly Lesbian Couple
The Gotham FC, Ali Krieger and her wife Ashlyn Harris, are openly gay and have been advocates for LGBTQ+ rights and equality. By being visible and vocal about their identities, they have contributed to increasing acceptance and representation within the sports world.
Ali Krieger and Ashlyn Harris have a poignant love story that goes beyond the playing field. The couple started dating when they first met in 2010, and in 2018 they got engaged. Their touching wedding ceremony in December 2019 marked the end of their love story and received a lot of attention and support from fans, other athletes, and LGBTQ+ communities all around the world. Greater inclusivity and acceptance in the sports world have been made possible by their public prominence as an openly homosexual couple.
The parenting journey of Ali Krieger and Ashlyn Harris has inspired many people. Sloane Phillips, a daughter, was adopted by Ali and Harris on February 12, 2021. As a result of their openness about the process, more people are now aware of the benefits and challenges of adoption as well as the importance of LGBTQ+ representation in the domain of families and parenting. The couple's willingness to share their story has inspired others to accept their own unique paths in addition to fostering their bond with followers.
Their road toward parenting is one of the touching and important components of Ali Krieger and Ashlyn Harris's narrative. Similar to this, the dominant pair of the USWNT adopted Ocean Maeve Krieger-Harris as their first child in August 2022.
Revealing Ali Krieger Net Worth: Base Salary and Compensation
The USWNT players' salaries and compensation have been a subject of discussion and controversy due to the gender pay gap between the men's and women's national teams. The USWNT players have been advocating for equal pay, arguing that they generate comparable or even higher revenue and success compared to the men's team. At that time, the U.S. Soccer Federation had implemented a different pay structure for the men's and women's teams.
Endorsements and Sponsorships: Many USWNT players, including stars like Megan Rapinoe, Alex Morgan, and Ali Krieger, have various endorsement deals and sponsorship agreements. These deals can significantly contribute to their overall earnings. These endorsements are often influenced by the players' success, popularity, and marketability.
Many USWNT players also participate in the National Women's Soccer League (NWSL), which is the top-tier women's professional soccer league in the United States. Players earn salaries from their NWSL contracts in addition to their national team earnings. Bonuses and Prize Money: USWNT players can earn bonuses and prize money for their performances in tournaments and international matches. Major tournaments like the FIFA Women's World Cup and the Olympics provide opportunities for players to earn additional income based on team success. She and her partner have several partnerships,s such as Juneshine. Also, she is an ambassador of the Buick luxury vehicles. Ali has paid partnerships with companies such as Degree, Metaportal, Volkswagen, Hertz, etc.
Recently, Krieger announced that she will retire at the end of the 2023 season. Her journey from a young aspiring athlete to an accomplished international soccer player serves as an inspiration to many aspiring young soccer players, particularly young girls. Her determination, hard work, and perseverance in the face of challenges have motivated others to pursue their dreams.
Krieger has been involved in various philanthropic endeavors and community initiatives. Her involvement in charitable work and social causes has had a positive impact beyond the soccer field. This article about Ali Krieger net worth tells us about her contributions in raising the profile of women's soccer and advocating for better treatment and opportunities for female players.
Did you notice an error ?
Please help us make corrections by submitting a suggestion. Your help is greatly appreciated!