Net Worth
Unveiling Al Haymon Net Worth: Counting the Fortune of Boxing Wizard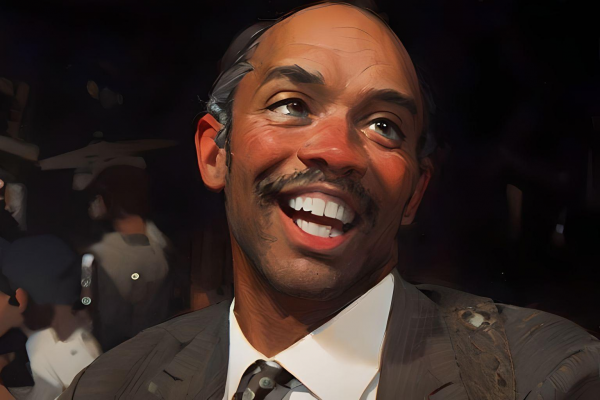 Al Haymon Net Worth. Image Credit: Social Media.
Al Haymon is one big name who stands out as a revolutionary force in the exciting world of professional boxing, altering the sport's landscape and propelling it to new heights of popularity and financial success. The enigmatic figure has masterminded boxing's current era.
The influence of the American businessman goes far beyond the confines of the boxing ring. His sharp eye for seeking talent, supported by unmatched economic acumen, has allowed him to shape the careers of some of the most successful boxers. Since the boxing manager is responsible for many other amazing boxing numbers, Al Haymon net worth must be enormous.
So, this article delves into the life and accomplishments of Al Haymon, examining his ascent to fame, his ground-breaking method of boxing marketing, and the enduring influence he has had on the game.
How it all Started?
The role model of Al's entrepreneurship was his mother. His mother was an accountant who established a small business, which turned out to be very successful. Additionally, the business was hers, which gave him the idea for a business.

During their sophomore years, he saw a concert featuring Minnie Riperton and Herb Hancock. This gave him the idea of a concert promotion business. 

So, he started calling record companies and going around the buildings, trying to introduce himself as a promoter despite having no money.

The American entrepreneur started with Jazz artists for his first venture into the music business. Even though he was hustling around to pull money together for the artist's events, he never gave up. He was determined to have something of his own.

After graduating from Harvard College, he took a year off so that he could continue with his concert promotion business with the help of his mother. After returning from his break, he continued academics and graduated from Harvard Business School with a master's degree in business administration.
First Venture: Start From Scratch
The music promoter Haymon founded over a dozen companies to handle live event promotion practically. He has also been one of the pioneers in gathering corporate support for live concert music, particularly for pop urban artists. One of the most influential companies he built was A.H. Enterprises, which vigorously promoted urban music.
Haymon presented national tours for such mega-stars as Whitney Houston, Janet Jackson, M C Hammer, and Boyz II Men. Since 1984, he has presented the Budweiser Superfest, which has toured with great success, appealing to a broad cross-section of demographics. 
The entrepreneur made a big name by co-promoting Eddie Murphy Raw, the highest-grossing comedy tour at the time and the centerpiece of the greatest comedy film ever made.
Al promoted about 500 concerts that brought in $60 million in 1991. Later, in 1999, the founder of A. H. Enterprises sold 50% to SFX Entertainment. 
So, an influential career as a music promoter has increased Al Haymon net worth to a great extent.
ALSO READ: Discover Anthony Mundine Net Worth: Counting the Rings and the Riches
What After Music Promotions?
After selling the bulk of his music promotions, the entrepreneur cast an eye toward boxing. The entrepreneur ventured into the boxing world by managing Vernon Forrest. Al managed to strive into boxing by handling many other boxers, mainly due to his connection with Floyd Mayweather Jr.
Haymon is renowned for his methodical methodology and a strong eye for potential. Haymon has made significant money from his fighters' purses and sponsorship deals through clever bargaining and arranging high-profile contests.
The boxing manager is behind the fighters who bask in the glow of their accomplishments. For all the efforts behind the accomplishments of fighters, he is known as the original host.
Due to his massive influence in boxing, he was honored with the Al Buck Award from the Boxing Writers Association of America in 2005.
After this legendary award, he joined the league of managers like Gil Clancy, Eddie Futch, Lou Duva, and Emanuel Steward. 
Similarly, you may be interested in reading about Joshua Clottey's net worth.
An Idea That Changed Everything: Al Haymon Net Worth
Premier Boxing Champions was a new idea and effort made by Al Haymon, whose first event was in 2015. It was initially established to return boxing to mainstream broadcast and cable television. 
This idea was a huge platform so that the promotion could strike deals with a wide range of other broadcasters and brokered cards on all four major US television networks and their respective sports-focused cable networks as well as on platforms.
The highest PBC audience was 4.8 million for the match of Errol Spence Jr. vs. Leonard Bundu, followed by Keith Thurman vs. Danny García with 3.4 million. Like every famous person, the career of Al Haymon also has criticism and controversy. One of the main criticisms he got was maximizing the income of fighters by keeping their health at stake, which brought the Muhammad Ali Boxing Reform Act.
Despite all these rumors surrounded, the boxing manager revolutionized the boxing industry. The colossal cash streams from broadcasting rights, sponsorships, and pay-per-view sales have been reflected in Al Haymon fortune.
Hence, the entrepreneur has amassed a whopping $100 million from all the business ventures. 
With more exploration in business ventures, it is obvious that Al Haymon net worth will increase in the coming years.
References
Did you notice an error ?
Please help us make corrections by submitting a suggestion. Your help is greatly appreciated!