Net Worth
Revealing American Idol 2023 Winner Iam Tongi Net Worth: Beyond Stardom and Success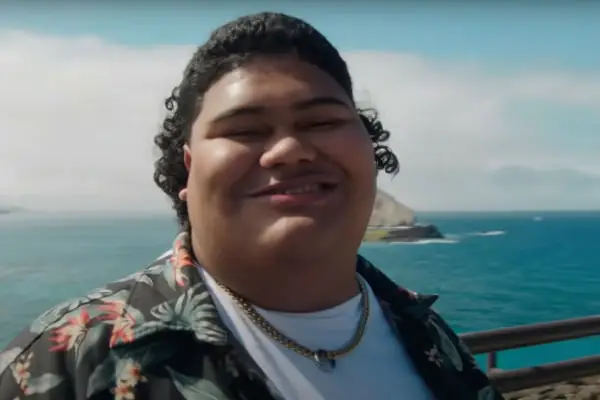 Iam Tongi net worth. Image Credit: Social Media.
American Idol has long been a platform for aspiring singers to showcase their talent and launch their careers in the music industry. Among the contestants who have risen to fame through the show is Iam Tongi, the winner of American Idol 2023. While Tongi's victory on the show has undoubtedly brought him stardom and success, there are fascinating aspects of his life beyond the spotlight.
In this article, we will explore five shocking facts about Iam Tongi net worth, delving into his diverse ventures, investments, and philanthropy. Join us as we uncover intriguing details about the financial journey of this talented artist.
Iam Tongi: Before The Fame
Over the course of the previous year, William "Iam" Guy Tongi, a teenager hailing from Hawaii, has experienced a remarkable transformation. As a participant in Season 21 of the esteemed television competition "American Idol," this 18-year-old swiftly became widely recognized.
He captivated viewers with his authentic and deeply moving vocal renditions. Originally from Kahuku, Hawaii, situated on Oahu's northern side, Tongi and his family relocated to Seattle just several years ago. From an early age onward, he cultivated his passion for music by mastering multiple musical instruments before even reaching middle school.
Tongi's family wholeheartedly supported him in nurturing his skills as well as pursuing music seriously. In fact, Iam's father, Rodney, went so far as to save up money from his holiday paycheck for his son's thirteenth birthday present – an invaluable guitar that subsequently served as Tongi's primary instrument throughout most of his performances on American Idol.
Not His First Time Auditioning
Tongi participated in auditions for the 20th season of the reality show, but unfortunately, he did not advance beyond the initial round of selections. In an interview with American Songwriter, Tongi disclosed that his mother, Lillie, secretly enrolled him in another attempt at American Idol.
It was only a few days before Iam's scheduled audition when his mother finally informed him about it. During this second try, Tongi managed to make it to the judge's panel, where his fate would be determined. With utmost talent and sincerity, this young teenager touched the hearts of Luke Bryan, Katy Perry, and Lionel Richie.
When introducing himself on stage, Tongi became emotional as he fondly spoke about his father, Rodney, who had passed away just months earlier. Tongi's resilient spirit was evident throughout his heartfelt rendition of James Blunt's poignant song "Monsters," released in 2019.
Tongi conveyed his deep emotional connection to music as he shared with the judges of Idol how his father greatly influenced his musical journey. He infused heartfelt sentiment into his performance, moving both Lionel Richie and Luke Bryan to tears through a soulful rendition of the song.
Although Tongi, too, choked up with tears and emotion as he reached his last note, all three judges were visibly moved by this performance and unanimously agreed to send him through to Hollywood.
Missing a Key Element
During the intense "Hollywood Week," Tongi faced a series of unforeseen obstacles. The strain on his vocal cords during the auditions led to him losing his voice, and he was further burdened with stress and grief when the guitar gifted to him by his father suddenly broke.
Prior to his father's passing, Iam had promised that he would play this cherished instrument in every competition performance. Undeterred by these setbacks, Tongi persevered and showcased his talent without relying on his father's guitar. He captivated fans week after week with unique interpretations of popular songs by ABBA, Simon & Garfunkel, and Sam Cooke.
Tongi stood alongside Megan Danielle and Colin Stough as the final three contestants in the competition. On May 21, 2023, he made history on television by becoming American Idol's first winner of Pacific Islander descent and Hawaii native origin.
ALSO READ: Top 5 Reasons That Increased Singer Mitski's Net Worth
Iam Tongi Net Worth: Prize Money From Winning American Idol
Upon emerging as the victor, Iam Tongi secured a lucrative recording deal with Hollywood Recordings alongside an impressive cash reward of $250,000. Following his triumph and subsequent release of original compositions, there has been a noticeable enhancement in his financial circumstances, resulting in an estimated net worth of approximately $800K. One thing is certain, Iam Tongi net worth will grow in the coming days.
Also, after clinching first place on American Idol season 21, William Tongi promptly debuted his own single titled "I'll Be Seeing You," effectively capitalizing on the momentum generated from his triumph in this musical contest.
The initial release garnered positive feedback from enthusiasts and was ranked at the top of Billboard Rock Digital Songs Sales. Additionally, it holds positions 19 and 23 on the Hot Rock Songs and Hot Rock & Alternative Songs charts, respectively, as reported by Billboard.
View this post on Instagram
The composition was crafted as a heartfelt homage to his father, which he earnestly mentioned during his emotionally charged audition. In an interview with American Songwriter, the victorious contestant shared that his song serves as a poignant conversation with his late father, reassurance that their bond remains steadfast no matter where life takes him.
Similarly, you might want to read about Kali Uchis' Dating History.
What's He Up to Now?
Tongi's rendition of the popular James Blunt track "Monsters" during his audition for American Idol garnered an overwhelming amount of attention, becoming the most-watched audition in Season 21 with a whopping 23 million views on YouTube.
Tongi recently had a remarkable moment when he recorded a collaborative version of the song alongside James Blunt himself, marking a significant milestone in his musical journey.
As the first-ever winner from Hawaii and representing Pacific Islanders, Tongi has actively utilized his platform to extend support to individuals affected by the devastating Maui wildfires. His involvement includes delivering a heartfelt tribute performance on national television through "Good Morning America."
Additionally, Iam encourages fans and supporters to engage in thorough research about reputable organizations providing assistance while also requesting their prayers for Maui during this trying time.
Tongi is currently in the midst of his inaugural tour alongside his fellow contestants, which he recently revealed will expand to include shows on the East Coast from October through November. Alongside numerous appearances at prominent events and live performances, Tongi has also been actively engaging with his audience on social media platforms.
Recently, the soulful singer touched hearts by sharing a heartfelt rendition of Hawaiian artist Israel Kamakawiwo'ole's "Starting All Over Again," dedicated to those affected by the tragic wildfires that occurred in Maui.
Tongi will most likely spend the majority of his time working tirelessly on his first solo project, and it can't get here soon enough. Till then, we will have the audition tape on loop and hope you are doing the same.
References
Rutherford, K. (2023, June 2). Billboard. Billboard.
Did you notice an error ?
Please help us make corrections by submitting a suggestion. Your help is greatly appreciated!