Net Worth
Jason Genao Net Worth: A Look Into The Actor's Vast Riches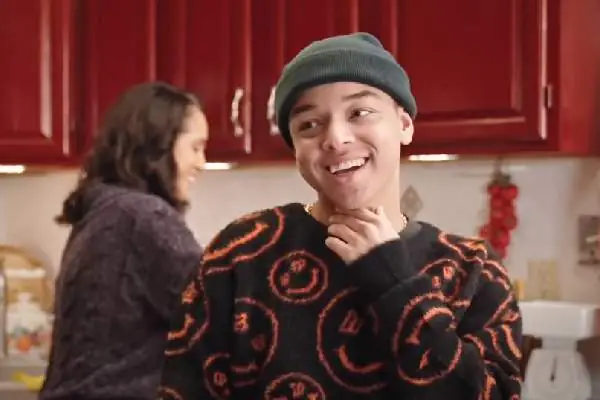 Jason Genao Net Worth. Image Credit: Social Media.
Hailing from the bright city of New Jersey, Jason Genao has carved his unique path to stardom by means of his exceptional performances throughout his career and dedication to his craft.
The American actor's portrayal of 'Ruby Martinez' in On My Block showcased his versatility as an actor, effortlessly blending humor and vulnerability to create a truly memorable character. The show's enormous success catapulted Genao into the spotlight, solidifying his place as a rising star to watch. But was the show successful in elevating Jason Genao net worth?
With his undeniable charisma and talent, Jason Genao is undoubtedly an actor on the rise, destined for an extraordinary career in the entertainment industry. So, this article will delve into the rising actor's impressive filmography along with exploring how that filmography has been reflected in his finances. 
How He Decided to Pursue His Goal?
The young lad always had a passion for acting, but he always felt this dream was unreachable. He didn't even bother to search for opportunities and limited himself to school plays until he was 16 years old. 

However, watching the French movie 

La Vie en Rose 

acted as a stone thrown in the magma. It reignited the passion he had for acting. 

So, while he was preparing himself for his junior year of high school, he decided to enroll in the cheapest summer acting program with the money he had been saving.

One of the most motivating parts for pursuing acting was the support he got from his friends and teachers at Dickinson High School. During high school, no one ever told him his dreams were foolish or that he shouldn't pursue acting. Everyone was super supportive, which added a lot of strength to him.

The American actor exudes optimism. He described his desire to become an actor as a dream he had at night during sleep. He simply went outside after waking up to continue the dream he had while sleeping. Although it may be difficult, these goals are not insurmountable.
Discoveries and Expansion Of Portfolio
After honing his acting skills and abilities at the local acting school, he landed on the screen with the role of 'Agent FBI' in the Latin-American action comedy Ladrones. The initial step into the entertainment industry resembles a baby's first step. The first step is the hardest, but once you take it, enormous strength and motivation will propel you to take the other steps on your own.
A year after his first screen debut, he made a guest appearance as a teenage delinquent in one of the episodes of Law and Order: Special Victims Unit. These minor roles have helped him garner the attention of audiences towards him. 
Even though he continually pushes himself to achieve new creative heights while unafraid to take on challenging jobs, when he received the role of 'Rictor' in the 2017 movie Logan, it was a complete shock for the rising actor. Moreover, the movie was a superhero universe directed by James Mangold, so gaining the opportunity to act in these big movies was a huge opportunity for him.
Genao portrayed the role of leader of the young mutant group in the subversive X-Men spin-off, gaining positive reviews from critics and audiences. Furthermore, this year, in 2023, the young actor decided to explore a wide range of his acting through the war action thriller movie Ambush.
Exploring different genres on big and small screens has expanded Genao portfolio and simultaneously boosted Jason Genao net worth.
ALSO READ: Stefan Karl Stefansson Biography: A Legacy Left Behind
Breakthrough Roles: On My Block and
 

The Get Down

Genao played the role of a clever math genius of Mexican descent who frequently acts as the group's conscience in the critically acclaimed Netflix comedy On My Block. With his charm and subtle acting, he effortlessly brought the character of 'Ruby' to life, earning accolades for its depth and genuineness.

Genao developed a devoted fan base as a result of his ability to transition between comic and tragic scenes seamlessly. Starring in the series with four seasons and 38 seasons undoubtedly has helped him amass considerable money.

Genao established himself in the series The Get Down prior to his breakthrough performance in On My Block. Genao impressed audiences with his depiction of 'Napoleon,' a gifted and aspirational young pianist, set against the colorful backdrop of New York City in the 1970s.

Jason stood out in the program thanks to his electric performances and evident talent, establishing his status as a rising star in the business. 
Process of Wealth Accumulation: Jason Genao Net Worth
From all his acting prowess, the young actor had financial independence at a young age, collecting a vast $400 thousand.
Like every artist, Jason Genao's ultimate objective is to win the Oscar. He is presently concentrating on improving his acting abilities to become the star of his movie in the future. He also plans to find his agent.
Additionally, Jason Genao's burgeoning fame has given him access to lucrative endorsement opportunities and brand collaborations outside his television assignments. As a well-known figure in the field, Genao has probably landed endorsement deals with other businesses, further boosting his financial situation.
These collaborations, brand ambassadorships, and sponsorships can potentially increase Jason Genao's fortune considerably. Moreover, Genao will keep landing high-profile roles in the entertainment industry thanks to his rising fame and talent. His revenue is anticipated to rise as he broadens his acting career and accepts new jobs.
Hence, Jason Genao's wealth is a testament to his talent, perseverance, and the extraordinary heights he has attained in the entertainment world as his career continues to expand.
Did you notice an error ?
Please help us make corrections by submitting a suggestion. Your help is greatly appreciated!