Net Worth
Stirring the Pot of Prosperity: Unveiling 5 Key Ingredients Behind Kimbal Musk Net Worth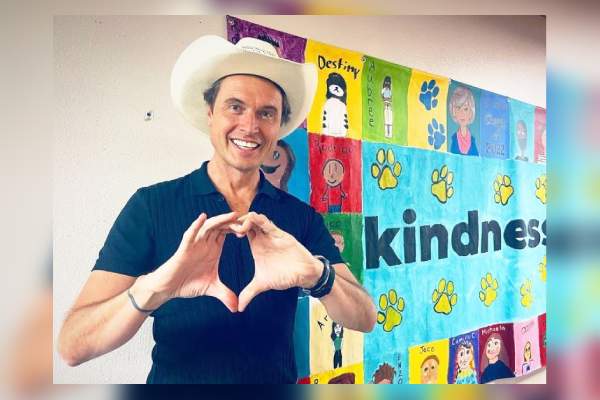 Kimbal Musk Net Worth. Image Credit: Instagram
Not only does his dishes tantalize the senses, but Kimbal Musk, with his farm-to-table restaurants, breathed life into a culinary philosophy that nourishes the soul. The South African restaurateur and chef with a history of technology investment infused each endeavor with a pinch of innovation and a sprinkle of vision, creating a recipe for remarkable success.
Kimbal is a dedicated eco-farmer who is passionate about nurturing young learners' minds on the topic of healthy food and nutrients. His philosophy resonates with the rhythms of nature, yet it is his venture that amazes the most. With a pinch of curiosity and cups of facts, let's dive into the pot of Kimbal Musk net worth and stir five key insights that will expand this article's savory.
The visionary chef cultivates not just ingredients but an immense wealth built from the foundation of his passion and innovation, balancing the harmony between the flavors and dreams that could change the face of the world.
Knowing Kimbal Musk
Kimbal James Musk is the second of three children born to Maye Musk and Errol Musk.
His father, Errol, is an electromechanical engineer, while his mother, Maye, is a former model and dietician.
Born on September 20, 1972, Kimbal grew up in Pretoria, South Africa, with his older brother, Elon Musk, and younger sister, Tosca Musk.
Both Kimbal and Elon left South Africa to avoid military service.
After high school, Kimbal Musk left to meet his brother, Elon, in Ontario, Canada, and later graduated with a degree in business from Queen's University.
5. Tech Entrepreneurship: First Success in Silicon Valley
In 1995, brothers Kimbal Musk and Elon Musk founded  Zip2, an online business directory service, which was their first business venture together. The company, based in Palo Alto, California, was eventually sold for $300 million to Compaq, an IT company, in 1999. The selling of Zip2 massively contributed to the brother's initial financial success.
While Elon was the programming expert, Kimbal was the brains behind the sales of Zip2. Therefore, after selling their product, Elon took $22 million, while Kimbal received $15 million respectively. With the remaining cash, they launched another venture called X.Com, in which Kimbal was an early investor.
X.com was an online financial services and email payments company that later merged with PayPal. After a while, another giant company, eBay, acquired PayPal (previously Confinity) for a huge $1.5 billion in stock in October 2002. Seeing the initial success, Kimbal invested in several young software and technology companies.
4. The Maestro of His Craft: Founder of The Kitchen Restaurant Group
Kimbal Musk has a unique sense of entrepreneurship. But his attention is on the hospitality industry rather than breaking into the huge tech sector. Kimbal is a restaurateur and the owner of The Kitchen restaurant group, whose concept is to serve healthy and tasty food with simple ingredients.
In 2004, Musk co-founded a community bistro called The Kitchen, which he established with Hugo Matheson and his ex-wife, Jen Lewin. Further, Kimbal is an active investor in the food space, where his business operates three farm-to-table restaurant chains across the country.
For information, The Kitchen has been named one of America's Top Restaurants by numerous dining and food media outlets. The success of this simple eatery service definitely contributes to Kimbal Musk's wealth.
ALSO READ: Discover Pinterest Founder Ben Silbermann's Net Worth: How He Did It?
3. Diversified Wealth: Earnings From Various Business Ventures
While The Kitchen community has expanded into a new national nonprofit, Big Green, Kimbal co-founded an urban farming startup company called Square Roots in 2016. Likewise, Musk has been a heavy investor in a food subscription service called Everytable and Upside Foods, among other start-up ventures.
From 2013 until 2019, Kimbal Musk was a member of the Chipotle board of directors. He is the chairman and co-founder of the nonprofit organization Big Green, which has built more than 700 Learning Gardens in schools across the United States.
Kimbal Musk expanded his interests beyond tech by venturing into the restaurant industry. The success of these establishments likely added to his net worth.
2. Tesla And SpaceX Shares: A Dual Investment In Innovation
Since Tesla went public, Kimbal has reportedly sold $100 million worth of stock, according to SEC records. For information, Kimbal is the company's fifth-largest individual stockholder and had 130,000 shares of Tesla stock before the company's 5-1 stock split in August 2020.
Kimbal's holding in Tesla increased to 572,000 shares after the 5-1 split. When Tesla's stock price reached $880 on January 8, 2021, Kimball's stock in the company was worth $503 million. Tesla divided once more in August 2023, this time 3:1. Kimbal controlled 1.7 million shares following the split.
1. Revealing The Final Recipe Of Triumph: Kimbal Musk Net Worth – $500M
Back in the early days of Tesla Inc., Kimbal had invested in the electric giant with his own cash. Never did he know he would be the owner of half a billion. As per some websites, Kimbal Musk net worth is $500 million, and the majority of his wealth is a derivative of Tesla's shares.
The trained culinary master's passion is food, and he claims his initiative stimulates the American farming industry with millions of dollars annually. Kimbal Musk is also known for his philanthropic initiatives and educational endeavors. While these initiatives are not primarily profit-oriented, they showcase his diverse interests and could potentially influence his overall financial standing.
We hope to see more from the Musk brothers, as they are both trying to change the world in their own ways.
References
Did you notice an error ?
Please help us make corrections by submitting a suggestion. Your help is greatly appreciated!