Authors
Dasha Zhukova Biography: The Founder of Garage Magazine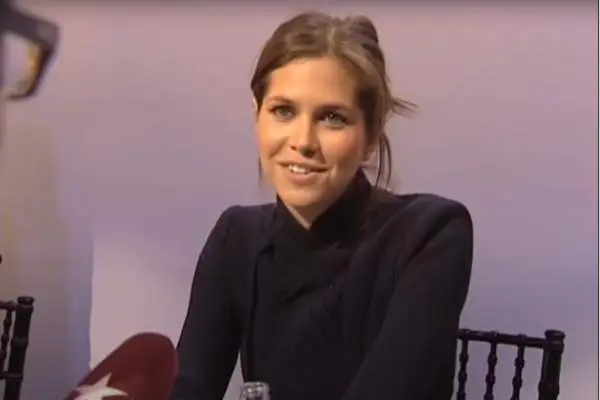 Dasha Zhukova biography. Image Credit: Social Media.
Full Name

Darya Alexandrovna Zhukova

Age

42 yrs

Birth Date

June 8, 1981

Country

America

Russia

Relationship Status

Married

Spouse

Stavros Niarchos II

Nationality

Russian and American

Profession

Art collector, businesswoman, magazine editor, socialite

Children

Aaron Alexander, Leah Lou and Philip Stavros Niarchos

Education

University of California

Net Worth

$100 million

Height

5 feet 8 inches
Dasha Zhukova, born in Moscow, Russia, on June 8, 1981, is a renowned figure in the art and fashion industries. She has gained recognition as the founder of Garage Magazine, an esteemed publication that celebrates contemporary art, culture, and fashion.
Zhukova's innovative perspective and dedication to artistic expression have greatly influenced the magazine's accomplishments. Dasha Zhukova biography explores the different aspects of Dasha's life, highlighting her entrepreneurial mindset, philanthropic initiatives, and remarkable contributions to the world of art.
Early Life and Education
Darya Alexandrovna Zhukova comes from a privileged Russian family with ties to the oil industry. Her father, Alexander Zhukov, is a successful oil trader, while her mother, Yelena Zhukova, is an accomplished Russian-Jewish scientist specializing in molecular biology. They separated when she was just three years old.
In 1991, at the age of three, Darya moved to the United States with her mother, who had relocated for work opportunities, and they settled in Houston before eventually moving to Los Angeles. Yelena pursued a remarkable career and retired as a respected professor of molecular biology at UCLA, where she also gained recognition as an expert in diabetes research.
During her time in California, Zhukova attended a Hebrew college as her initial educational experience in the US. She spent three years there before transferring to Pacific Hills School, from which she graduated in 1999. Later on, she achieved academic honors upon completing degrees in Slavic studies and literature from the University of California, Santa Barbara.
Due to romantic involvement with Roman Abramovich, Zhukova subsequently returned to Moscow but eventually made London her home base. She briefly enrolled at London's College of Naturopathic Medicine, though she did not complete the program.
Darya's passion for art began at a young age and was encouraged by her parents and the dynamic cultural environment of Moscow.
Rise in the Art World
After completing her studies, Dasha Zhukova made a return to Moscow and promptly embraced the vibrant art community present in the city. She initiated collaborations with well-respected artists, curators, and collectors, establishing herself as an influential figure who possessed both knowledge and expertise within the realm of art.
Fuelled by her deep passion for contemporary art, Zhukova was driven to develop platforms that would democratize access to artwork while stimulating artistic discussions on a global level.
In 2008, Zhukova established the Garage Center for Contemporary Culture in Moscow with financial assistance from Abramovich. This non-profit organization aims to promote and support contemporary art and culture in Russia as well as internationally.
The center introduced a pioneering art education program and public archive of Russian art within the country in 2012. In 2014, it underwent a name change to become the Garage Museum of Contemporary Art and relocated to its inaugural permanent location within Gorky Park the following year.
The Birth of Garage Magazine
In 2011, Dasha Zhukova established Garage Magazine, an exceptional publication that aimed to connect the realms of art, fashion, and popular culture. The magazine served as a launching pad for emerging talents in the artistic world while also featuring cutting-edge photography and investigating the interplay between art and fashion.
In addition, Zhukova holds the role of Editorial Director at Garage Magazine, a biannual print publication that focuses on the intersection between contemporary art and fashion.
Since its establishment, Garage Magazine has collaborated with renowned artists and sparked global artistic conversations. Contributors to the magazine include acclaimed figures such as Damien Hirst, Nick Knight, Jeff Koons, Marc Jacobs,  John Baldessari, Inez & Vinoodh, Richard Prince, and Patrick Demarchelier. The inspiration behind both the name and essence of the Garage Museum of Contemporary Art is reflected in this publication. Additionally, Zhukova played a pivotal role as a founding member of the Culture Shed in New York.
Zhukova's inventive approach to presenting art stirred up a major transformation within the industry and captivated a wide range of enthusiastic readers.
Expanding the Garage Empire
In 2014, Garage introduced a mobile app that enhanced the reading experience. By utilizing the app and scanning specific pages of the magazine, users could unlock additional digital content.
For instance, when readers scanned the front cover of Garage issue 7 from September 2014, they were able to explore Jeff Koons' groundbreaking virtual sculpture – an innovative fusion of art and technology.
Through the app, Zhukova aimed to foster dialogue, education, and engagement with art, making it accessible to a broader audience.
ALSO READ: Andre Dubus III Biography: Exploring The Life of Literary Maestro
Racist Chair Controversy
In 2014, Zhukova's photo sitting on a chair resembling a mannequin of an African woman was published in Buro 24/7, an online fashion magazine. The image received significant backlash for its perceived racial insensitivity.
Following the controversy, Buro 24/7 removed the chair from the photograph, and Zhukova expressed her apologies. She explained that she considered the chair to be a piece of artwork intended to spark conversations about gender and race-related politics.
In addition, Zhukova stated her strong condemnation of racism and extended sincere apologies to anyone who felt offended by her involvement in this shoot.
Similarly, you might want to read about a storyteller in Jami Attenberg's Biography.
Fall of the Empire
In July 2016, Vice Media, the Brooklyn-based company, acquired Garage Magazine as its wholly-owned subsidiary. Mark Guiducci, previously known for his role as Arts Editor at American Vogue, was appointed editor-in-chief in September 2017.
Due to the challenges faced by fashion media with a decline in consumer spending and subsequent reduction in advertising revenues during the pandemic, Vice Media made the decision to cease publication of Garage Magazine.
The closure of W magazine is a consequence of the challenges faced by media outlets during the pandemic, as advertising budgets were adjusted due to uncertainties. This trend has affected numerous fashion magazines, leading them to reduce their publishing frequency or temporarily suspend operations until new ownership arrangements are secured.
Unfortunately, some international editions of fashion titles have permanently closed down while others have shifted away from print after influential figures like Katie Grand left Condé Nast's biannual Love magazine.
Personal Life and Net Worth
In 2008, Zhukova entered into matrimony with Roman Abramovich, an esteemed Russian businessman and investor who serves as the principal owner of the private investment firm Millhouse LLC. The couple welcomed two children – a son and a daughter (Aaron Alexander and Leah Lou)– both born in the United States.
In August 2017, it was publicly revealed that Dasha Zhukova's husband and the diva had decided to separate. Upon their divorce, Roman transferred $90 million worth of real estate and other assets to Dasha as a settlement.
Subsequently, on 11 October 2019, Zhukova solemnized her marriage to Stavros Niarchos II, renowned for being the son of Philip Niarchos. The wedding ceremony took place in Paris, France. Fast forward to March 2021, when she gave birth to her third child, with Niarchos – a precious baby boy named Philip Stavros Niarchos. It should be noted that Zhukova has dual citizenship status, having attained Russian and American nationality simultaneously.
From divorce and business ventures, Dasha Zhukova's net worth is estimated to be around $100 million. These days, Dasha is living a life without controversies, away from the media's gaze.
Dasha Zhukova biography, from a passionate art enthusiast to an influential presence in the art and fashion industry, showcases her remarkable entrepreneurial spirit, innovative vision, and unwavering commitment to advancing contemporary art. Through her groundbreaking initiatives, such as Garage Magazine and the Garage Museum of Contemporary Art, she has transformed the way people interact with and appreciate art, bringing it within reach of a broader audience.
As Dasha Zhukova continues to push boundaries and venture into new artistic realms, her impact on the world of art and cultural scene is poised to have a lasting legacy for years ahead.
References
Did you notice an error ?
Please help us make corrections by submitting a suggestion. Your help is greatly appreciated!