Net Worth
Exploring The Game of Thrones MVP Lena Headey Net Worth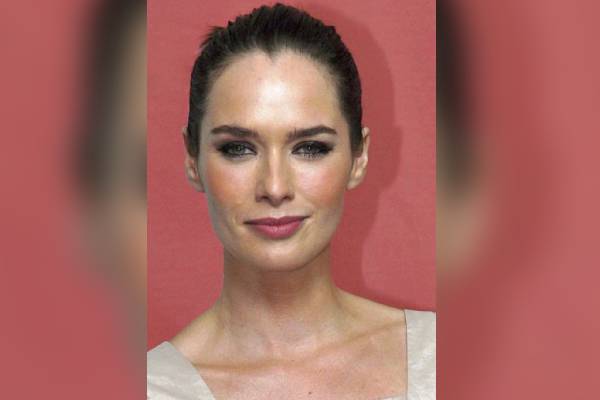 Lena Headey Net Worth. Image Source: Wikimedia Commons.
Game of Thrones (GoT) has become one of the most-watched series of all time. With the popularity of the show, the characters in it, portrayed by several notable actors, have also been loved by fans. Among many famous characters, Cersei Lannister, portrayed by Lena Headey, is a member of the House of Lannister, one of the richest and most powerful families on the continent of Westeros.
While her character belongs to one of the wealthiest families, what's the financial status of Lena? She has been acting since the early 1990s and has gained significant fame and fortune. Therefore, fans are curious to know about her earning details and sources of income. Thus, let's know in detail about Lena Headey net worth and how she has been earning a commendable fortune to her name.
Early Career of Lena
Born in Hamilton on October 3, 1973, Lena Kathren Headey was welcomed into the world by her dad, John Headey, a police officer, and her mom, Sue Headey. She grew up with a younger brother, Tim Headey.  At the age of five, her family moved to Somerset and then to blue-collar Yorkshire in northern England.
As a child, the Hamilton native took ballet lessons. She had her first acting experience when she was studying at Shelley College. At the age of 17, she got her big break after performing in a school production at the Royal National Theatre. Thus, she was noticed by a casting agent who took a photo and asked her to audition. She was then picked for a role in the 1992 film Waterland.
After that, the talented persona appeared in several movies and TV shows like The Remains of the Day, Soldier Soldier, Band of Gold, Kavanagh QC, The Jungle Book, Mrs Dalloway, Onegin, Aberdeen, Gossip, and others. Her early roles helped her earn several accolades and nominations. It wasn't until 2005 she rose to prominence in showbiz.
Along with growing fame, Lena also amassed heftily. So, let's take a look at Lena Headey's earning sources.
Earnings From Movies
Lena's film debut came in 1992 when she starred as Young Mary in Waterland. From the start of her career, she starred along with notable names in the industry, like Jerome Flynn, Liv Tyler, Kate Hudson, Steve Coogan, Gwyneth Paltrow, Dylan Moran, and others. She rose to prominence when she starred in the Brothers Grimm along with Heath Ledger and Matt Damon.
Lena's other famous role is Queen Gorgo in Zack Snyder's epic war movie, 300. Apart from these, she starred in several other top movies, which have done really well at the box office. So, let's take a look at those films and their box office collections.
| | |
| --- | --- |
| Movies | Box Office Collections |
| Waterland | $1.1M |
| Rudyard Kipling's The Jungle Book | $43.3M |
| Possession | $10.1M |
| 300 | $210.6M |
| 300: Rise of an Empire | $106.6M |
| Pride and Prejudice and Zombies | $10.9M |
| Kingsglaive: Final Fantasy XV | $119.8K |
| Fighting With My Family | $23.0M |
Table Source: Rotten Tomatoes
Many of the movies that Lena has starred in are yet to be released. As she is still working actively on various film projects, Lena Headey's net worth is likely to increase in the coming days.
Earnings From Television Series
Lena landed her first television role in 1993 when she appeared as Emily Goodman in Spender. After that, she made her appearance in a handful of TV shows before her role as Sarah Connor in Terminator: The Sarah Conor Chronicles. Her performance on the show was praised by critics, and she was able to bag two nominations for Saturn Award.
In 2011, Lena was cast as Cersei Lannister on the HBO series Game of Thrones. She was suggested to producers for the role by Peter Dinklage, who portrays Tyrion Lannister. They were good friends even before GOT. Her performance as the ruthless queen received critical acclaim, and she even earned a Scream Award nomination for Best Fantasy Actress for the role in 2011. Apart from that, she was nominated for Emmy Awards in 2014, 2015, 2016, 2018, and 2019.
Lena Headey's salary for the final two seasons of GoT, which has 14 episodes that aired between July 2017 and May 2019, was $1.1 million per episode. In total, she made a staggering amount of $14.3 million. For seasons 5 and 6, she shot 20 episodes and earned $10 million in total, i.e., $500K per episode. According to Celebrity Net Worth, Lena's earnings from the entire run of GoT are likely over $30 million before taxes.
Apart from GoT, Headey might have earned a commendable salary from different TV series. Thus, it is no wonder that Lena Headey's fortune is a substantial amount.
Lena Headey Net Worth – $1.1 Million
The Hamilton-born English actress has come a long way in her career. She has earned millions as a salary from various roles in TV shows and movies. But how much Lena Headey's fortune is worth?
According to Celebrity Net Worth, Lena Headey's wealth is a whopping $12 million. On the other hand, as per The Richest, she has a $1.5 million worth fortune. Nevertheless, no matter what the amount is, she seems to have amassed multi-million dollars to her name.
Lena Headey's fortune mainly comprises her earnings as an actress. Apart from that, she might be making a considerable sum from endorsement deals. Given her global fame and recognition, many brands might be keen to make her their face. So, who knows, she might be earning a commendable sum from those deals.
As the actress has shown no sign of retiring any time soon, Lena Headey net worth might ascend significantly in the coming days. Hopefully, she continues achieving immaculate success in the days to come.
Lifestyle and Assets
As mentioned earlier, Lena Headey's wealth is a staggering $12 million. All thanks to her net worth of multi-million dollars, she might be living a comfortable life with her family. She has also been involved in real estate investments.
View this post on Instagram
In July 2017, the GoT star listed her home in Sherman Oaks for sale. She bought the five-bedroom, 4.5-bath home in 2014 for just $790,000 and then started on a total redesign. She put the house on the market in 2017 for $1.945 million.
Lena might have also bought other property and cars, which she has chosen not to reveal, and that's completely fine. We look forward to seeing her on many projects in the coming days.
Trivia and Facts
Headey had $5 in her bank account when she divorced her ex-husband, Peter Loughran.
She shares a daughter, Teddy, with filmmaker Dan Cadan.
With her former husband, Lena gave birth to her son, Wylie Loughran, on March 31, 2010.
Since October 6, 2022, the actress is happily married to Marc Menchaca.
Did you notice an error ?
Please help us make corrections by submitting a suggestion. Your help is greatly appreciated!