Net Worth
How Much is Pro Golfer Atthaya Thitikul Net Worth?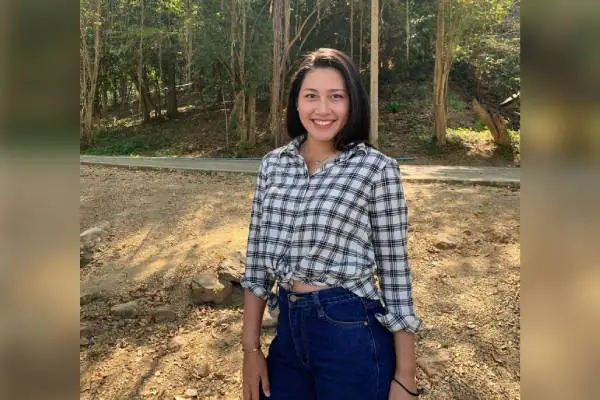 Atthaya Thitikul Net Worth. Image Credit: Instagram.
Golf is an extremely famous and fashionable sport played on a large outdoor course. Hitting a small hard ball into a hole might look easy at first, but it takes a lot of effort, practice, and focus to maintain a successful career in golf.
Atthaya Thitikul is a rising star in the world of professional golf who is on her way to becoming one of the very best the game has ever seen. She has already surpassed some famous names in the sport and is one of the key players of the new generation.
In this article, we are going to take a deep dive into the professional career of this amazing pro golfer and reveal if she is among the highest-earning women golfers. Thus, stay with us until the end to explore Atthaya Thitikul net worth and earnings.
Meet the Young Golf Sensation
Atthaya was born on 20 February 2003, in Ban Pong district, Ratchaburi, Thailand, to Siriwan Thitikul and Montree Thitikul.
She began her golf journey at the age of six when her father asked her to choose between golf and tennis.
Thitikul's interest in golf sparked after watching videos on YouTube, where she liked golf more than tennis.
The Thai golfer did her schooling at Sarasas Witaed Nakhonpathom School in Nakhon Pathom.
She is known worldwide by her moniker, Jeen or Jeeno.
Prize Money Indicates Her Success – A Star Player in the Making
Atthaya Thitikul began her amateur journey in February 2017 and made her first appearance at the Honda LPGA Tour. She managed to claim the 37th position in the tournament out of 66 competitors. She kept on improving her form, and in August of the same year, the star player bagged a gold medal at the Southeast Asian Games in Malaysia.
Further, at the age of just 14 years old, the Thai golfer became the winner of the Ladies European Thailand championship as an amateur in July 2017. This made her the youngest woman ever to win the mentioned tournament.
Similarly, the Thai national claimed another gold medal at the 2018 Summer Youth Olympics in Buenos Aires and ended the year on a happy and successful note.
Below is the list of Atthaya Thitikul's career earnings in 2023 so far.
| | | |
| --- | --- | --- |
| Date | Tournament | Earnings |
| April 2023 | The Chevron Championship | $188,300 |
| May 2023 | Cognizant Founders Open | $106,336 |
| July 2023 | Amundi Evian Championship | $122,100 |
| October 2023 | The Ascendant LPGA | $143,411 |
| October 2023 | Maybank Championship | $275,072 |
Table Source: Espn
On a similar note, Thitikul won the Ladies European Thailand championship for the second time in 2019 and also claimed a bronze medal at the 2019 Southeast Asian Games. She ended her amateur journey here and turned professional in 2020 and participated in the Women's NSW Open.
After turning pro, the Ratchaburi native participated in multiple women's golf tournaments, won various matches, and won around $81,477 in 2022 on the LPGA.
Thitikul's overall earnings from her professional career currently stand at a staggering $3.5 million dollars, which assisted Atthaya Thitikul net worth to reach greater heights.
ALSO READ: Wedding Bells: Footballer Paulo Dybala Is Engaged – Meet His Soon-To-Be Wife
Endorsement Deals With Multiple Brands – Increasing Her Fortune Even More
Atthaya has done a tremendous job in her professional career, which marked a new beginning in her income. Thanks to that, the pro golfer has been the recipient of multiple sponsorship deals, which widened her fortune even more.
First and foremost, Thitikul receives sponsorship from SCG, a company that is active in providing services such as import-export, marketing, distribution, automotive, and chemicals. Similarly, she is promoted by a Bangkok-based management team called MJK Entertainment, which also tucks a decent amount onto Atthaya Thitikul net worth.
Finally, Hana Financial Group, a financial holding company based in Seoul, South Korea, came forward with sponsoring the player and has been in collaboration with her since early 2021. All of these lucrative endorsement deals assist the amazing golfer in earning a significant amount of money outside the golf course.
Similarly, you might like to read about the exploits of South Korean footballer Son Heung Min's Ex-Girlfriend.
Discover Atthaya Thitikul Net Worth – What is the Magic Number?
Atthaya has contributed highly to the golf world, and she is among the most influential and successful newcomers of the twenty-first century. With her perfect and ultimate talent, she is slowly transforming into one of the best women golfers in the world. Her records are enough to show anyone who questions her integrity.
View this post on Instagram
So, how much is the Thai golfer worth? To be honest, her exact bank balance is still not disclosed. But, her career earnings have already exceeded $3 million. So, Atthaya Thitikul net worth must be in a commendable amount based on the fact that she is going to earn even more in the future. Still, at such a young age, she has recorded twelve professional wins, 2 LPGA Tour wins, and 4 Ladies European Tour wins.
Further, Thitikul has participated in and achieved impressive positions in prestigious tournaments such as the Chevron Championship, US Women's Open, Women's British Open, and Evian Championship. Thanks to that, she was awarded multiple rewards and honors.
Below is the list of achievements and awards received by Atthaya.
| | |
| --- | --- |
| Year | Achievement |
| 2020 | Thai LGPA Tour Order of Merit |
| 2021 | Ladies European Tour Rookie of the Year |
| 2021 | Ladies European Tour Order of Merit |
| 2021 | Ladies European Tour Player of the Year |
| 2021 | LGPA Tour Rookie of the Year |
In conclusion, we wish the Thailand national godspeed in her future matches and hope that she continues her winning momentum throughout her golf journey.
FAQs
Q: Who is Atthaya Thitikul?
A: Atthaya Thitikul is a professional golfer.
Q: When was Atthaya Thitikul born?
A: Atthaya was born on 20 February 2003.
Q: What is Atthaya Thitikul's nationality?
A: Atthaya is a Thai national.
Q: How tall is Atthaya Thitikul?
A: Atthaya is 5 feet 4 inches tall.
Q: When did Atthaya Thitikul turn pro?
A: The golfer turned pro in 2020.
Q: Where does Atthaya Thitikul reside?
A: Atthaya resides in Ratchaburi, Thailand.
Q: What is Atthaya Thitikul's nickname?
A: Atthaya's nickname is Jeen or Jeeno.
Q: What is Atthaya Thitikul's career earnings?
A: Her career earnings stand at $3.5 million as of November 2023.
Q: What is Atthaya Thitikul's net worth?
A: Atthaya Thitikul's net worth is undisclosed.
Q: Who is Atthaya Thitikul's boyfriend?
A: Atthaya is currently single.
Did you notice an error ?
Please help us make corrections by submitting a suggestion. Your help is greatly appreciated!