Net Worth
Exploring Roy Nissany Net Worth And Salary: How Much He Earns?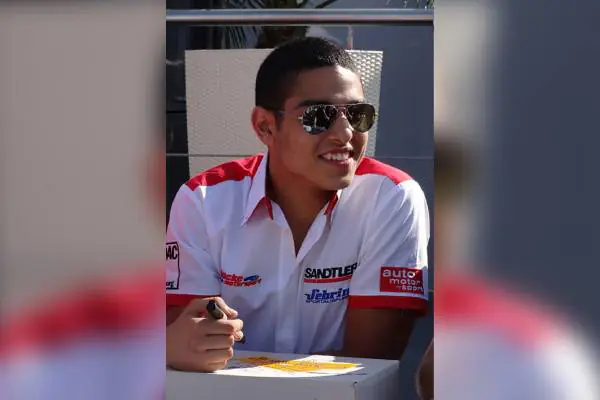 Roy Nissany Net Worth. Image Credit: Bálint F Gyula.
The high-octane and adrenaline-rushing game of motorsport has seen some amazing racers over the years, such as Jean-Karl Vernay and Frederic Vervisch. However, the young generations, including Roy Nissany, are steadily rising in the ranks to surpass the legends of the game.
In this article, we are going to take a deep dive into the professional career of this fantastic racer and try to decode Roy Nissany net worth. Further, we will be discussing his early life and inspiration to enter the world of motorsport.
Therefore, race fans and followers, stay with us until the end if you are equally interested and enthusiastic in learning about this racing prodigy's success and possible future, as we will cover some highlights of his fantastic racing journey. But first, Let's get to know the man a little.
Early Life And Family – What Inspired Him to Choose Racing?
Roy was born on 30 November 1994 in Tel Aviv, Israel, to former Israeli auto racing driver and businessman Chanoch Nissany. His inspiration to enter the motorsport world came from his father. Similarly, he has a younger sister, Emma Nissany.
The Israeli racer was raised in multiple places in Europe and attended Rothberg International School. He began his racing journey at the age of six years old after competing in go-karts tournaments.
Nissany competed for the Hungarian G-Kart Racing Team in 2004. He placed fourth overall in the Hungarian Karting Championship and the FIA Central European Zone Trophy.
Professional Racing – Primary Source of Income
The Israeli national began his professional career by participating in the 2010 Formula Lista Junior championship and was able to secure forty-three points and one pole position. Similarly, in 2011, he moved to ADAC Formel Masters representing Mucke Motorsport and raced at the event until 2012.
Roy was successful in gaining the 11th position in his first season with 81 points and two podium finishes. Further, in 2012, he made a grand victory at the Red Bull Ring and claimed the 9th position with 98 points and one podium. This victory carved his way into the Formula 3 European Championship.
View this post on Instagram
Roy Nissany net worth started to grow after his entry into Formula 3 in 2013. He had two seasons in the competition and finished in the top 10 in Formula 3. It prepared him for his first experience with Formula 1 equipment, a comprehensive test with the Sauber F1 Team.
The professional racer upgraded to Formula Renault 3.5 Series in 2015 and won trophies in each of the three seasons he raced in the tournament. Finally, he entered the FIA Formula 2 Championship in 2018, and as of November 2023, he has started in 113 races and managed to secure one podium and multiple top 20 finishes.
ALSO READ: Discover The Swiss Snooker Player Alexander Ursenbacher Net Worth
Backed By Israeli-Canadian Billionaire Sylvan Adams – Entry Ticket To Formula One?
In 2021, The Israeli driver got the support of Israeli-Canadian businessman Sylvan Adams. Adams, whose reported net worth is over $1 billion, selected the racing driver to make him race in the Formula One.
Thanks to the support, Roy Nissany net worth must have been influenced significantly after being able to gain a spot as a Formula 1 test driver for the Williams Racing Team. He is still a member of the Williams Driver Academy but has yet to make his grand entrance into the grandest stage in the world of motorsport racing, the Formula One Championship.
Still, backed by the businessman and sponsorship with Williams Racing must have tucked a handsome amount into Roy Nissany's bank account. We hope that he makes his debut real soon.
Similarly, you might be interested in learning about professional snooker player Luca Brecel's Net Worth and earnings
Roy Nissany Net Worth – $2 Million
Most of the young racing prodigies, such as Leonardo Fornaroli, Dino Beganovic, and Ralph Boschung, have kept mum regarding their personal wealth. The same is true for this Israeli racer as well, who has yet to announce anything about his current bank balance.
Still, according to some sources, a race driver earns around $26,474 on average, and Roy, having raced for over a decade, must have collected a decent amount of money.
On the other hand, multiple sources claimed that Roy Nissany net worth had crossed the $2 million mark in 2021. Thus, the racer's current wealth must be higher than that amount.
In conclusion, we wish this amazing racer all the best in his upcoming journey in the motorsport world and hope that he makes his dream of racing in Formula 1 come true in the future.
FAQs
Q: Who is Roy Nissany's father?
A: Roy Nissany's father is former racer and businessman Chanoch Nissany.
Q: What is Roy Nissany's nationality?
A: Roy is an Israeli; however, he also holds a French passport.
Q: When was Roy Nissany born?
A: Nissany was born on 30 November 1994.
Q: Who is Roy Nissany's girlfriend?
A: The Israeli racer is in a relationship with Gabriela Paschoal.
Q: What is the status of Roy Nissany's accident?
A: Roy was involved in a car crash at the 2022 British Grand Prix with fellow driver Dennis Haugher. He was lucky enough to survive.
Q: When did Roy Nissany get injured?
A: The Tel Aviv native got injured in 2019 during training, which made him miss some of his races.
References
Roy Nissany Biography – Net worth, crash, career, sponsors, salary, Formula 2, family, father, girlfriend | eBiographyPost. (2022, September 30). Roy Nissany Biography – Net Worth, Crash, Career, Sponsors, Salary, Formula 2, Family, Father, Girlfriend | eBiographyPost. 
Did you notice an error ?
Please help us make corrections by submitting a suggestion. Your help is greatly appreciated!