Net Worth
Toks Olagundoye Net Worth: A Look Into Her Riches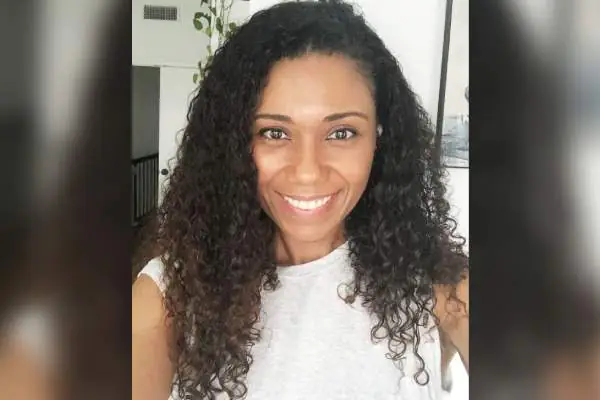 Toks Olagundoye Net Worth. Image Source: Instagram
Have you ever wondered how much television actors make from their professional acting careers? Today we are going to reveal Nigerian actress Toks Olagundoye net worth, who is mostly known for appearing in tv series such as The Neighbors, Castle, Netflix's Arcane, Paramount+ tv series Fatal Attraction, and many more.
After appearing in so many tv series, movies, and other ventures, Olagundoye's fans are curious to know about Toks Olagundoye's fortune and her personal and professional life. Stick with us till the end.
Toks Olagundoye Early Life: From Nigeria to the U.S
Like most Nigerian people, Toks has a really long name which is Olatokunbo Susan Olasobunmi Abeke "Toks" Olagundoye.
She was born to a Norwegian mother and a Nigerian father on September 16, 1975, in Lagos, Nigeria.
Growing up as an adult, Toks attended an American school in Lagos. Later, she moved to the United Kingdom before living in Norway and Switzerland for a brief time.
Further, Toks arrived in the United States to attend Smith College, Massachusetts, and received a Bachelor of Fine Arts degree in theatre.
While attending college in the U.S, Toks did over twenty shows, hosted a show for PBS, and acted in a few plays in a regional theater.
Similarly, you might want to look at Star Wars actress Gwendoline Christi's net worth.
Noticed At a Parlor, Waited Years to Get An Agent
After graduating college, Toks moved to New York to pursue an internship at a local theater company. However, she had to wait for a very long time to get started in acting. Olagundoye's acting career took off a little later in her life. In an interview, the 5 feet 9-inch actress revealed that she waited ten years to get an agent. During that time, she interned at the Women's Project Office and taught theater at a school in Harlem.
View this post on Instagram
In between working and teaching, Toks didn't audition for anything, but her fate was soon about to change. One day while Olagundoye was getting her nails done, a woman who probably was connected with the tv industry noticed the gorgeous Nigerian native. She offered her a small project, and the casting director was impressed by Toks' acting. However, the actress still had to wait for her big breakthrough.
Before her major silver screen debut, Olagundoye did lots of extra background work. Did you know she even appeared as an extra for Sex and the City episodes?
ALSO READ: Pearl Harbor's leading actor, Josh Hartnett's net worth.
Toks Olagundoye Husband: Married Life With Loving Partner
Toks Olagundoye's husband, Sean Quinn, prefers to stay behind the limelight. Further, he is a loving father and a caring husband who supports his wife's endeavors. The couple first met in May  2013 on Twitter. After knowing each other and developing a bond, Toks and Sean entered a romantic relationship.
Finally, after two years of dating, Toks Olagundoye's lover proposed to the actress to be his wife. The couple got married in May 2015, and The Lighthouse's event management company organized their wedding ceremony in New York.
Toks Olagundoye's longtime boyfriend turned husband, Sean, offered his wife to live together before marriage. The couple welcomed their first child in October 2019, and their son nicknamed, MinQuinn, was 8lbs 15oz and 22 inches long. As of July 2023, Toks and her husband have been married for over eight years, but their romance shows that they are like teenagers.
Toks Olagundoye Net Worth from Acting: Breakthrough Shows and Movies' Earnings to Her Fortune
The Nigerian actress and voice actor Toks Olagundoye net worth is estimated at $800,000 as of 2023. The general value depends on the actor's ability to rake in profitable roles. However, as per the average tv actor's salary, Olagundoye's earnings might range somewhere between $45,000-$62,000 per episode.
Toks Olagundoye's acting talents have been well-recognized. She has managed to build a successful career in the entertainment industry. Further, as a successful actress, the range of work contributes to Toks Olagundoye's wealth.
After having enough experience as a theater professional, Toks transitioned to television. From 2002 until 2012, she appeared in smaller roles for tv series, including Law & Order, Ugly Betty, CSI: NY, NCIS, etc. During this time, she appeared in a few short films and big-budgeted feature films as well including The Salon and Brown Sugar.
Toks is represented by talent managers Amanda Hendon and Martha Sanchez's agency, Aligned Talent Group. Their agency includes clients like Danay Garcia, Matt Biedel, Billie Lee, etc.
One of Toks' most notable breakthrough roles came in the ABC comedy series The Neighbors, where she portrayed the character of an alien queen impersonating U.S. Olympian Jackie Joyner-Kersee. The show ran from 2012-2014 and catapulted her name among a wider audience. Olagundoye's performance in the show was well-received, and it opened doors to more opportunities in the industry.
Following The Neighbors' success, Olagundoye continued to appear in various television shows. Some of her notable TV credits include Castle, Bob's Burgers, Steven Universe, Marvel's Runaways, and Crazy Ex-Girlfriend. Moreover, Olagundoye's voice acting work soon provided a new venue for her versatile talents. In 2016 and 2017 alone, she lent her voice to episodic cartoons, including American Dad!, Guardians of the Galaxy, and a reboot of Duck Tales that featured the voices of David Tennant and Bobby Moynihan.
| | | |
| --- | --- | --- |
| Year | Movies | Box-Office Collections |
| 2002 | Brown Sugar | $28M |
| 2012 | A Beautiful Soul | $54K |
| 2018 | Dog Days | $6.8M |
Table Source: Rotten Tomatoes
From drama to comedy and animated shows, Olagundoye's versatility as an actress allowed her to take on different roles. Besides TV, she worked in independent films and other projects, showcasing her range as an artist. Her pure raw talent and contributions to the entertainment industry have earned her recognition. No doubt, it has helped boost Toks Olagundoye finances each passing year.
In conclusion, Toks Olagundoye has been praised for her ability to bring depth and authenticity to her characters. Through her acting, Toks has been able to gain respect among her peers and fans. We wish her all the success.
References
Did you notice an error ?
Please help us make corrections by submitting a suggestion. Your help is greatly appreciated!