Real Life Stories
The Gypsy Rose Blanchard Murder Case: Why She Murdered Her Mother?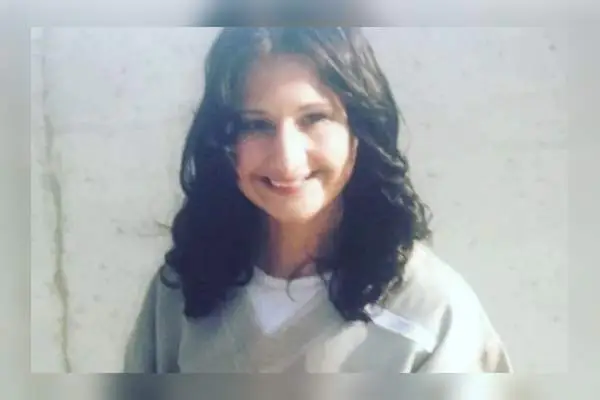 Gypsy Rose Blanchard Murder Case. Image Source: Social Media
Love is an enigmatic power that doesn't seek profit, but the Gypsy Rose Blanchard murder case tells us how love overgrown by greed can destroy human emotion and sentiment. Her story is a tragic tale of a mother, Dee Dee Blanchard, who was slaughtered by her own daughter's evil shenanigans.
But years later, the story turned out in favor of the culprit. So today, we will reveal exactly how and why a girl in her 20s made such an evil plan to kill her mother. Dee Dee Blanchard and Gypsy Rose's story is a true, real-life story that gained significant media attention. The case raised many questions and also shed light on the complexities of parental abuse and control.
In 2019, Hulu network released an eight-part series titled The Act, based on Gypsy's evil deed. Stay with us to know everything about the real culprit behind one of the most shocking evil incidents of 2015. 
Gypsy Rose Experienced Neglect Since Her Early Days
Gypsy Rose Blanchard was born on July 27, 1991, in Louisiana, Missouri, US. Her parents, Dee Dee Blanchard (mother) and Rod Blanchard (father), separated just a few months after her birth.
Rod married a woman named Kristy, and they had two children. Meanwhile, Dee Dee took all authority over Gypsy, and they moved around, living in small homes around Missouri. Blanchard's father said that Dee Dee told him their baby had sleep apnea when she was just 3 months old.
Throughout Gypsy's childhood, Dee Dee was convinced that her daughter was oppressed by illness with a number of disability conditions. Further, she had limited Gypsy contact with her father and his family.
ALSO READ: Richard Evonitz Biography: One of The Most Heinous Serial Killer.
Beginning of Manipulation and Control
When Gypsy was 5, Dee claimed her daughter was unable to walk. When Gypsy was 8, Dee Dee convinced her that she was suffering from leukemia and muscular dystrophy, which allegedly required her to sit in a wheelchair.
Gypsy was prescribed tons of medications and had to sleep using a breathing machine. She went through multiple surgeries, including the removal of her salivary glands. Due to all these unneeded medical treatments, surgeries, and drugs, Gypsy was desperate for a way out.
Later investigations revealed that Dee Dee had Munchausen Syndrome by proxy and abused Gypsy for her entire childhood and young adulthood in order to create the illusion that Gypsy suffered from multiple chronic illnesses.
Similarly, you might want to read about one of the serious Dancing Epidemics of the medieval era.
Long-Term Abuse for Almost 20 Years
Dee Dee Blanchard portrayed her daughter as a severely disabled person in the public and media. But when Gypsy turned 19, she began to doubt the legitimacy of her alleged ailments and her mother's control over her life. Gypsy spent her entire life being controlled and monitored by her mother. She wasn't allowed to go to school, neither was she allowed to play outside.
The cruel mother had restricted Gypsy from all available conveniences such as social outings and surfing the internet. In 2011, Gypsy tried running away from home, but Dee Dee soon tracked her. Further, she even smashed her computer and forced her to sit inside the home all day.
The desire for independence and liberation from her mother's manipulation was likely driven by discovering she could walk without help and discovering her birth certificate had been forged. In order to escape, Gypsy Rose Blanchard murdered her own mother.
Did Gypsy Do It All Alone? Or Was There An Outsider?
Dee Dee Blanchard was found dead in her Missouri home. She was stabbed multiple times. But Gypsy didn't do it. Dee Dee died at someone else's hands. Though not involved directly, Gipsy Blanchard was indeed the protagonist of her mother's gruesome murder.
Gypsy Rose Blanchard murdered her mother with the help of her boyfriend, Nicholas Godejohn. It was Nicholas who stabbed Dee Dee Blanchard to death. But why did a man in his 20s commit such a crime? The event dates back to early 2015 when one day, Gypsy met Godejohn online while surfing on a Christian dating site. Their relationship slowly developed as lovers. Gypsy knew she had to eliminate her mother to escape from the trauma, so she convinced Nicholas to come up with a plan so that they could be together.
In June 2015, Nicholas entered Dee Dee's house and stabbed her multiple times while Gypsy waited in her bathroom with her ears covered. The couple then fled to Nicholas' home in Wisconsin to run away from their crime, but unfortunately, it was to no avail as the police eventually caught them.
Gypsy Rose Life in Prison: Wanted to Start a New Family
In 2016, Gypsy pled guilty to second-degree murder and was sentenced to 10 years in prison. She was granted parole in early 2024. However, there has been some news regarding her release, which we will discuss later. Meanwhile, Godejohn was found guilty of first-degree murder in 2018 and was sentenced to life in prison. Even though he is not eligible for parole, Godejohn has nothing but praise and fond memories of his ex-girlfriend. In 2019, Gypsy announced her engagement to her fiancé Ken but called off after a few months.
View this post on Instagram
On June 27, 2022, Gypsy Rose married Ryan Scott Anderson in prison. She has gotten married while serving a ten-year prison sentence. Given her mother's history of deception, control, and abuse, Gypsy Rose may have felt desperate and assumed murder was her only way out.
Granted Parole 3 years ahead of Release
On September 28, 2023, the Missouri Department of Corrections granted Gypsy Rose Blanchard her parole three years before her scheduled release. Her original 10-year sentence would have seen her in prison until 2026. Therefore, Gypsy Rose will be released on December 28, 2023.
While Gypsy Blanchard is set to see the world outside the bars, her then-boyfriend, Nicholas, will be in prison for the rest of his life. Back in 2015, the case went on to make international headlines, and it was one of the most infamous criminal cases over the past decade. In an interview with ABC TV show 20/20, Blanchard said that she felt more freedom in prison than living with her mom.
In conclusion, the Gypsy Rose Blanchard murder case reveals to us that long-term maltreatment has a significant psychological and emotional impact on an individual's judgment and decision-making abilities. Gypsy Rose suffered long-term emotional, psychological, and even physical abuse at the hands of her mother. Therefore, Gypsy went through a series of traumas and the alleged cycle of childhood abuse.
References
Did you notice an error ?
Please help us make corrections by submitting a suggestion. Your help is greatly appreciated!