Business
David Baszucki Biography: From Electrical Engineer To Roblox CEO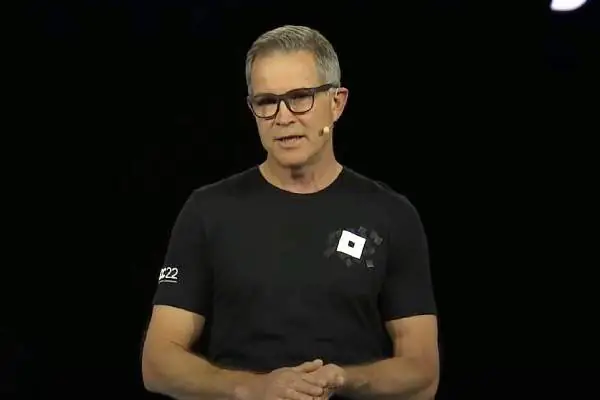 David Baszucki Biography. Image Source: Social Media.
Full Name

David Baszucki

Age

60 yrs

Birth Date

January 20, 1963

Country

America

Relationship Status

Married

Spouse

Jan Eliison Baszucki

Nationality

American

Profession

Entrepreneur, Engineer, and Software developer

Children

4

Education

Stanford University

Net Worth

$2.7 Billion
Roblox co-founder and CEO David Baszucki biography is all about inspiring and empowering people to learn, create, and explore ideas. The Canadian-born American entrepreneur co-created a platform, Roblox, that took nearly a decade to gain popularity after its release in 2006.
Baszucki's impact on the gaming landscape and his commitment to empowering young creators have earned him recognition even outside the gaming industry. A former electrical engineering graduate David became very successful in the video game industry. He previously co-founded and served as the CEO of Knowledge Revolution.
Today this article will provide an insight into David's visionary approach to interactive technology. Stay with us to learn more about the person who helped shape the future of gaming and inspire generations of developers and players alike.
David Age, Early Life, and Education
David Baszucki was born on January 20, 1963, in Canada. He grew up in Eden Prairie, Minnesota, and as a child, he was interested in dirt bikes, go-karts, and science fiction. Baszucki was the captain of his high school TV quiz team at Eden Prairie High School. He later hosted his own radio talk show for KSCO Radio Santa Cruz in 2003.
Baszucki studied engineering and computer science at Stanford University. He received a General Motors Academic Scholarship and did a summer internship at General Motors. He graduated with a Bachelor's degree in Electrical Engineering in 1985.
After graduating, David co-founded a company called Knowledge Revolution with his brother Greg Baszucki in 1989. The company made teaching software that would allow the creation of 2D physics experiments. After a decade, it was acquired by MSC Software for $20 million in 1998.
ALSO READ: B&R Stores Founder, Russ Raybould Biography.
Baszucki Roblox Career: Transition From Engineering to Software
While working at Knowledge Revolution, David made a simulation called Interactive Physics, a software program where users could create a 2D physics experiment. Seeing the successful reception of Interactive Physics among young students, David became inspired to create Roblox, which was previously titled DynaBlocks.
The creation of Roblox dates back to 2004 when David and Erik Cassel, former VP of engineering for Interactive Physics, began working on a prototype for Dynablocks. As the name was hard to remember, the duo renamed it Roblox, which is a blend of Robots and Blocks.
In mid-2004, David and Erik released the public beta version of the game that allowed users to create their own version of minigames. In September 2006, Roblox was officially launched to the public. In the first year of its release, Roblox saw over 11k users, while the platform first hit 1 million users in 2008. As of July 2023, Roblox, on average month has over 66 million users.
The CEO's Married Life, Wife and Kids
The 60-year-old engineer, David Baszucki, is married to Jan Ellison Baszucki, who is an award-winning author. The couple first met while studying at Stanford University but didn't date until years later. As of 2023, they have been married for nearly 30 years.
David and his wife, Jan, share four children, a son named Matt Baszucki and three daughters; Diana Baszucki, Claire Baszucki, and another daughter whose identity is yet to be revealed.
David Baszucki's wife, Jan has made a name for herself in the literary world. Ellison is the author of the popular novel, A Small Indiscretion, for which she received the National Bestselling Debut Novel Award. The book, published in 2015, is a collection of short fiction and essays and was named one of the Best Books of the Year by the San Francisco Chronicle. Additionally, Jan Ellison Baszucki is the recipient of an O. Henry Prize for her first published story.
Jan's essays have appeared in publications like The New York Times, The Wall Street Journal, and Writer's Digest. She is a former Silicon Valley fintech marketing executive turned writer, mental health advocate, and aspiring citizen scientist. Ellison graduated from Stanford University and finished her MFA at San Franciso State University.
In March 2021, the couple launched the Baszucki Group to create foundational change in democracy, environmental conservation, community well-being, and metabolic and mental health. David Baszucki's spouse, is currently serving as the President of Baszucki Group.
Similarly, AirBnB founder Nathan Blecharczyk is a billionaire entrepreneur. Check out out article on him.
His Son Was Diagnosed With Bipolar Disorder
David's only son, Matt Baszucki, is a music producer and tech professional who, at 19, was hospitalized with severe bipolar disorder. The condition is characterized by mood swings, with the victim suffering from a psychotic breakdown, including delusions and depression. For five years, he went through very serious bipolar episodes and was prescribed 29 drugs at that time.
Slowly and steadily, Matt has been recovering and is currently studying at the prestigious University of California, Berkeley. He produces music and takes good care of his mental and physical health. His parents, David and Jan, arrived at a metabolic health solution involving a keto diet that slowly cured him and brought him back to reality.
David once revealed that he learned about mental health only after his son's diagnosis. Additionally, Jan founded Metabolic Mind, a nonprofit organization providing education and resources in the field of metabolic psychiatry. Similarly, in 2021, David and his wife, Jan, gifted $6 million over five years to support the Baszucki Lymphoma Therapeutics Initiative.
David Baszucki Net Worth From Roblox
Roblox co-founder David Baszucki has a net worth of $2.7 billion as of July 2023. In 2021, the platform had over 50 million daily active users who spent 41 billion hours using the platform. Meanwhile, Roblox is one of the most popular sandbox games in 2023, with over 66 million active users monthly.
View this post on Instagram
Do you know, like Roblox, Minecraft is a sandbox game and is the best-selling video game in history? It was first released publically in May 2009, three years after Roblox's release. However, for Roblox, it took more than a decade to gain worldwide popularity. Let's take a look at the platform's total revenue and users from 2020 to 2023's first quarter.
| | | | |
| --- | --- | --- | --- |
| Year | Revenue | % Increase from the previous year | Total Users |
| 2020 | $924 million | 81.73% | 130.3 million |
| 2021 | $1.919 billion | 107.73% | 182.1 million |
| 2022 | $2.225 billion | 15.94% | 224 million |
| 2023 Q1 (Jan- Mar) | $655 million | 22.01% | 66.1 million |
Table Source: Statista Website 
By early 2021, David became a billionaire, thanks to a funding round that valued Roblox at $29.5 billion. He took the business public on the New York Stock Exchange two months later in a $38 million IPO. As of 2023, Roblox Corporation has a market capital value of $25 billion.
Under Baszucki's leadership, Roblox experienced tremendous growth and success. The platform has become a cultural phenomenon, boasting millions of monthly active users and a vibrant community of players and developers. Roblox offers a vast array of games across various genres, ranging from role-playing adventures to social hangouts and virtual concerts.
David Baszucki biography is an inspiration to us that hard work ultimately pays off. Any aspiring entrepreneurs can learn a lot from the life story of the genius founder of Roblox.
References
Did you notice an error ?
Please help us make corrections by submitting a suggestion. Your help is greatly appreciated!