Top Lists
5 Mind-Blowing Facts About Acoustic Guitarist Ethan Hibbs: Beyond The Strings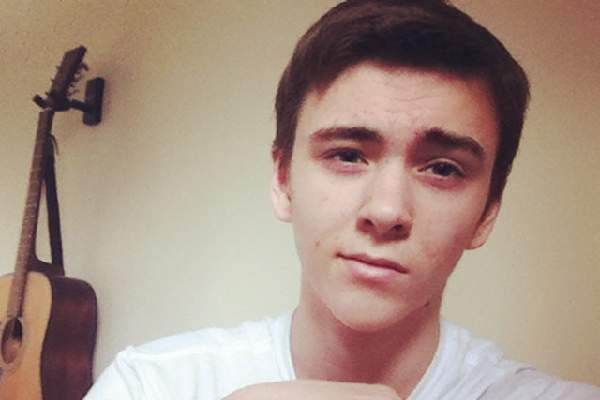 Acoustic Guitarist Ethan Hibbs. Image Source: Instagram.
Ethan Hibbs possesses a rare ability to deeply connect with individuals by skillfully strumming the strings of their emotions. As an expert in acoustic fingerstyle guitar, this gifted musician hails from Toronto and has garnered widespread recognition for his exceptional talent.
With fans yearning for further insight into the life of this remarkable artist, we have taken it upon ourselves to provide you with an exclusive glimpse into the world of the prodigious acoustic guitarist Ethan Hibbs. So here are the 5 mind-blowing facts about Hibbs, who make an acoustic guitar come alive like no other.
5. Ethan Was Drawn to Music Since He Was Five
Originating from Canada, this gifted musician developed a strong enthusiasm for music and the acoustic guitar during his early years. When he was merely five years old, he obtained his first guitar, igniting a passionate connection that would last forever.
It was during his teenage years that Ethan discovered the fingerstyle guitar, which captivated him entirely. Throughout the years, he has dived deep into honing and refining his distinct sound.
The guitarist Ethan Hibbs is also a talented graphic designer residing in Toronto, Canada. He believes his artistic ambition is to produce designs that enable individuals to adopt fresh viewpoints and inspire introspective journeys into human experiences.
This mentality is reflected in his musical pieces, and each musical note contains a depth of emotion that can bring listeners on an exhilarating journey through various feelings.
Hibbs finds inspiration from personal encounters and close relationships, resulting in compositions that deeply resonate with the listener's innermost being.
ALSO READ: Know How Music Changed Cian Ducrot's Life
4. Social Media is Where He Got His Big Break
Ethan's passion for playing the guitar had been a long-standing endeavor, but it was through social media platforms that he achieved widespread recognition. The impact of his presence on Instagram, TikTok, and YouTube is nothing short of remarkable.
Meanwhile, Hibbs debuted on YouTube six years ago by uploading his first video showcasing his musical talent. Since then, over eight thousand avid enthusiasts have subscribed to watch out for new cover songs uploaded by this talented artist.
Even on Instagram, personal revelations are scarce from Hibbs' side, who instead predominantly focuses audiences' attention towards captivating glimpses into various works created by the musician himself, with more than 26K followers already witnessing just the beginning moments of Ethan's ascent to fame.
3. AE325 is His Weapon of Choice
Ethan's ability to captivate and transport his listeners into an enchanting realm truly earns him the title of a magician. Like every talented magician possesses their unique tool, Ethan wields the extraordinary Ibanez AE325 acoustic guitar as his instrument of choice.
Delving deeper into what sets this particular guitar apart reveals its remarkable features. The AE325 is a masterpiece crafted by Ibanez, a renowned Japanese manufacturer celebrated for its exceptional guitars.
This model showcases a magnificent grand auditorium body shape that ensures harmonious tones and impressive projection throughout every performance. Its top boasts the exquisite construction of solid cedar, while its back and sides exhibit durable laminated mahogany.
In terms of price, this magical musical companion comes at no small expense, retailing just below $850 on Amazon.
However, considering how masterfully Ethan plays with this awe-inspiring instrument, it is an unquestionably worthwhile investment that few could match or replicate elsewhere.
2. Fingerstyle Guitarist Ethan Hibbs Released His 1st Project Eight Years After Its Composition
Ethan joyfully unveiled his earliest composition, Moonlight Path, to the world on May 12th, 2023.
This heartfelt song holds immense significance for him as it signifies his inaugural venture into creating a complete guitar piece over eight years ago – marking the genesis of his fingerstyle guitar odyssey.
Moreover, this musical gem serves as a sentimental reminder of Ethan's humble beginnings in sharing guitar performances through social media platforms; thus, releasing it feels like reaching an exciting milestone.
As Moonlight Path finds its way from Ethan's heart and soul into listeners' ears worldwide, he hopes that fans will derive just as much pleasure from listening to it as he experienced while playing every note meticulously.
Similarly, you might be interested to know about Bailee Madison's boyfriend.
1. Love Flows Through His Guitar Strings
The skill Ethan shows with his guitar is unmatched. We can't help but fall in love with his music after hearing it.
Ethan had recorded some cover songs with another singer Francesca Panetta when he was starting. The duo's performance was well-liked by the fans, and to everyone's surprise, Ethan revealed that they were indeed dating.
No wonder they had such good chemistry and perfectly complemented each other's style. However, the pair have broken up and are no longer together.
View this post on Instagram
Ethan is currently dating someone else, and although the identity of his current girlfriend is still under wraps, we wish the happy couple all the success.
Let's hope the talented guitarist Ethan Hibbs grows further in his career and gets wider and much-deserved recognition in the coming future. It would be such a shame to let such talent go unnoticed.
Did you notice an error ?
Please help us make corrections by submitting a suggestion. Your help is greatly appreciated!