Top Lists
Who Are Clark Backo Parents? Meet The Daughter of a Famous Musician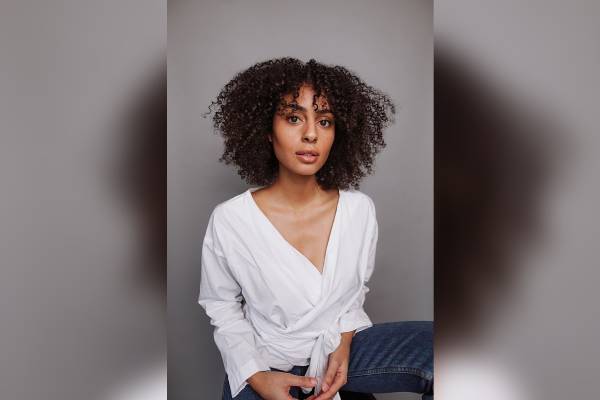 Clark Backo Parents. Image Credit: Robertaivy.
Canadian actress Clark Backo is a famous name in the world of entertainment. She gained worldwide recognition for appearing in a recurring role as Rosie in the television series Letterkenny. The young actress has had a successful career so far with multiple movies and television appearances, and she got it all from her parents.
Thus, in this article, we are going to take a look at the personal life of this Canadian national and find out the role of her parents in her rise to stardom. Thus, stay with us until the end to discover some interesting information about Clark Backo parents.
Some Facts About the Actress
Backo was born in Montreal, Quebec, Canada, but grew up in Toronto, Ontario. She grew up focusing smartly on her education and was a good student. Further, she also danced and modeled during her early days.
Clark is the recipient of the ACTRA Award nomination for Outstanding Performance Female at the ACTRA Toronto Awards in 2021 for her performance in Happy Place.
Similarly, the Canadian actress starred in the 2022 movie I Want You Back alongside Scott Eastwood, Charlie Day, Gina Rodriguez, Manny Jacinto, and Jeremy State.
Clark has enjoyed working on various projects, including roles on the television shows Shoot the Messenger on CBC, Hemlock Grove on Netflix, and Remedy on Global. Her performance in the movie Sadie's Last Days on Earth is also well-known.
Meet Clark Backo Parents – Who Are They?
The Canadian actress got her artistic dream from her family, as she was born into a family where one of her parents is an artist. Thus, she was motivated and inspired to follow a similar profession thanks to her exposure to the entertainment world from a young age.
Having said that, Clark was born to father, Njacko Backo, and mother, Sam Benson. Njacko is from Bazou, Cameroon, whereas Sam is a native of Canada. Clark Backo parents are currently living a happy life in Toronto, Canada.
Backo's mother has not mentioned anything about her past life and current profession. After scanning her Instagram profile, it looks like she is a housewife but likes to travel occasionally. Also, she seems to invest her time in vegetable harvesting.
Similarly, Clark's father was raised in the hills in a small village called Bazou in Cameroon. He left the house at seventeen with just $10 in his pocket to follow his dream and discover his true self.
Njacko traveled across West Africa, France, and the Netherlands before settling in Montreal, Canada, in 1989. Throughout Clark's early years, his relentless narrative finally drew her into the acting business.
ALSO READ: Who is Pro MMA Fighter Sarah Alpar's Husband? A Look Into Her Married Life
Musician Father of the Actress
Clark Backo's father Njacko Backo is a Cameroonian singer-songwriter, poet, writer, composer, performer, and choreographer. He started building instruments and performing percussion, just like most of the other kids in his town.
Njacko, however, met with the community elders with the help of his grandmother, who gave him music lessons. He studied percussions, drumming, toum, and kak, the kalimba, also known as the thumb piano, which he plays with his fingers, and an African harp called the zaa koua.
Mr Backo has collaborated with numerous African musicians, including Oumar Diaye, the late Boubacar Diabate, and dancer Zab Maboungo. He started his band Njacko Backo and Kalimba Kalimba in 1990, and to date, he has independently published 11 full-length albums.
Below is the list of albums recorded by Clark Backo's father.
| | |
| --- | --- |
| Date | Albums |
| 1986 | Bamileke Reggae |
| 1988 | Le Destin |
| 1989-1992 | Aventure au Desert |
| 1987-1992 | Resurrection |
| 1996 | Nkoni |
| 1999 | Lode Yeuk |
| 2000 | Kakoua |
| 2003 | The Conscience of Africa |
| 2006 | Ba Ba Oh |
| 2011 | Ou est I'Amour (Where is the Love) |
| 2013 | Ici Bas Rien Nest Impossible |
The musician has performed at many events, including the Montreal Jazz Festival, the Louisiana Folk Festival, and the Houston International Jazz Festival in Houston, Texas.
Njacko teaches widely in the Greater Toronto Area in addition to music through a company called Mariposa in the Schools. Also, Backo gave a large presentation about Cameroon and the instruments he plays at the DSBN Academy on October 20, 2022, in front of a large audience. So, it is evident that one of Clark Backo parents is an established artist.
Similarly, you might be interested in Madison McFerrin Boyfriend.
Njacko is the Recipient of Multiple Awards
Clark Backo's dad has received multiple awards in his career as a musician. For instance, he won the Fiati Memorial Award for Best Traditional Performance from Toronto-based Music Africa in 1999. Similarly, one of his songs won the 17th Annual Billboard World Song Contest.
Furthermore, the musician was nominated for the 2013 Canadian Folk Music Award for his album, Ici Bas Rien Nest Impossible. Also, one of his collaborative works with Kalimbas at Work was nominated for the Canadian Juno Award in 2021.
In conclusion, we wish that the actress also achieves success as great as her father and makes him proud. She is currently busy in her acting job but makes time for her family whenever she can.
FAQs
Q: What is Clark Backo's nationality?
A: Clark Backo is a Canadian.
Q: Is Clark Backo married?
A: No, Clark Backo is currently single.
Q: Who are Clark Backo's parents?
A: Clark was born to Njacko Backo and Sam Benson.
Q: How many siblings does Clark Backo have?
A: Clark has two siblings: one brother and one sister.
Q: Where was Clark Backo born?
A: Clark was born in Quebec, Montreal, Canada.
References
ABOUT – njackobacko.com. (n.d.). 
Did you notice an error ?
Please help us make corrections by submitting a suggestion. Your help is greatly appreciated!