Top Lists
Wedding Bells: Footballer Paulo Dybala Is Engaged – Meet His Soon-To-Be Wife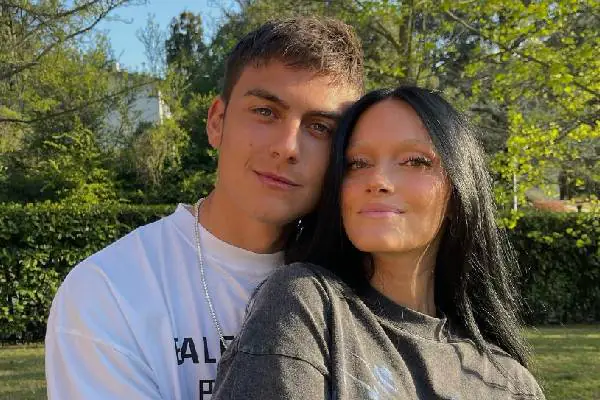 Paulo Dybala Fiancee. Image Credit: Instagram.
Argentina has given us some legends of the game, including Diego Maradona and Lionel Messi. Behind these big names, let's not forget the new and emerging names out of Argentina. Meet Paulo Dybala, who has provided immense contributions to the world of football and played a massive role in Argentina's FIFA World Cup victory in 2022.
Today, we will take a little detour and talk about this footballer's personal life and find out whether his personal world also has the same magic and success as his professional career. So, football fans, keep reading until the end as we divulge some exciting facts about Paulo Dybala fiancée and his love life.
Interesting Facts of the Argentine National
Dybala was born on 15 November 1993 in Laguna Larga, Cordoba, Argentina. His family ancestry belongs to Poland, Canada, and Italy from his grandfather and maternal great-grandmother's side.
Nicknamed 'La Joya' (The Jewel), Paulo really is a jewel to Argentine football who has carved his name in gold in history books with his impeccable talent, hard work, and dedication.
Paulo is covered with multiple tattoos, including an Arabic tattoo, two stripes on his left arm, and a crowned football on his calf.
In 2015, at the age of 21, the football player made his senior international debut for Argentina. Since then, he has gained over 30 caps, and he has participated in the 2022 World Cup, the 2019 Copa America, and the 2018 FIFA World Cup.
Meet Paulo Dybala Fiancée – Who is She?
A small line from Titanic's 'My Heart Will Go On' says love can touch us one time and last for a lifetime. This stood true for the Argentine footballer as he recently got engaged to his longtime girlfriend, Oriana Sabatini.
Yes, the famous footballer is taken by the beautiful lady, and fans are curious to know about her identity. So, who is Paulo Dybala's wife-to-be? Keep reading to find out.
Oriana is a singer, actress, and model who was born on April 19, 1996, in Buenos Aires, Argentina. Her parents are former Argentine actor and businessman Osvaldo Sabatini and Venezuelan actress Catherine Fulop. She also has a sister named Tiziana Beatriz Sabatini, who is three years younger than her.
Further, the Argentine model is the niece of Gabriela Sabatini, a famous professional tennis player. Oriana got interested in the glamorous world of entertainment from a young age and studied music, theatre, and acting at the New York Film Academy.
Below is the list of some of Paulo Dybala's fiancée, Oriana Sabatini's acting credits.
| | | |
| --- | --- | --- |
| Year | Title | Role |
| 2011 | Porque te quiero asi (TV Series) | Rocio |
| 2013 | Aliados (TV Series) | Azul Medina/Luz |
| 2018 | Medusa (TV Series) | Uncredited |
| 2018 | Perdida (Film) | Alina Zambrano |
| 2019 | Secreto bien guardado (TV Series) | Amalia Peres Kiev |
| 2019 | Rosario: un clásico de amor y fútbol (Film) | Paola |
| 2019 | ¿Qué te juegas? (Film) | Camila |
| 2020 | Fans en Vivo (TV Show) | Guest |
| 2020 | Los ángeles de la mañana (TV Show) | Guest |
Similarly, Sabatini has also been the recipient of various awards, such as the TKM Awards, Martin Fierro Awards, MTV Millennial Awards, and more.
ALSO READ: Does Dominik Koepfer Have a Girlfriend or Is He Single?
How Did the Relationship Start?
According to various sources, Dybala and Sabatini began their romantic journey in 2018. Before meeting each other, the singer and model had ended her three-year-long relationship with Argentine actor and singer Julian Serano in 2018. At that time, Paulo had also gotten out of a relationship with model Antonella Cavalieri.
As fate wanted the two to come closer, Paulo made the first move, followed Oriana on social media, and messaged her. Multiple sources claim that he had to pass an identity test before meeting his lady love as Sabatini wanted to make sure that her secret admirer was the real deal and not some imposter.
All went well, and they began their romantic journey, and today, they are inseparable and have gotten engaged. Paulo Dybala's soon-to-be wife must be feeling really happy and satisfied that her tests and waiting gave her the love of her life.
Similarly, you might be interested in reading about American musician Gary Cherone's Dating Life and marriage.
Dybala's Surprising Proposal in Rome
Paulo and Oriana had just celebrated their fifth year anniversary in July 2023, and it looked like the year was going to end with that happy moment. However, Paulo Dybala girlfriend had no idea that her man was going to pop the magical question real soon.
The couple went on their regular outing on the streets of Rome and reached the Trevi Fountain. While Oriana was busy enjoying the fountain, Paulo got on one knee and surprised his girlfriend with the proposal. The beautiful moment when Sabatini said yes was captured by their friends, who were there to share the happy news.
The couple broke their engagement news on Instagram and shared pictures on their respective profile with a simple yet beautiful caption: "Forever." We wish them all the best in their upcoming journey as a newly betrothed couple and eagerly wait for their wedding.
FAQs
Q: What is Paulo Dybala's nationality?
A: Paulo Dybala is an Argentine national.
Q: Who is Paulo Dybala's girlfriend?
A: Paulo Dybala's girlfriend is Oriana Sabatini.
Q: Is Paulo Dybala married?
A: No, Paulo Dybala is not married; however, he is engaged to his long-time girlfriend.
Q: What is Paulo Dybala's height?
A: Paulo Dybala is 5 feet 8 inches tall.
Q: What is Paulo Dybala's nickname?
A: Paulo Dybala's nickname is La Joya (The Jewel).
Q: What is Paulo Dybala's current team?
A: Dybala currently plays in the Serie A for AS Roma.
Q: How much is Paulo Dybala's salary?
A: Paulo Dybala's salary is nearly $14 million yearly.
Q: What is Paulo Dybala's net worth?
A: Paulo Dybala's net worth is $40 million.
Did you notice an error ?
Please help us make corrections by submitting a suggestion. Your help is greatly appreciated!