Top Lists
Updates on Fat Joe's Daughter: Where is Azariah Cartagena Now?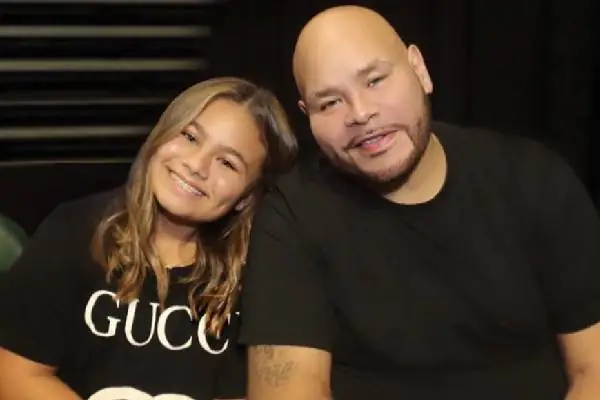 Azariah Cartagena Now. Image Credit: Instagram.
Fat Joe is an American rapper who has been active since 1992 and has become one of the most famous, influential, and successful rappers of this generation. His fan following and records are off the charts, and he lives a lavish lifestyle from his hard-earned money. However, what about his personal life? Is he a family man or a loner?
Well, to answer your question, the American rapper is happily married and has three children. In this article, however, we will talk about Fat Joe's daughter Azariah and answer the question: Where is Azariah Cartagena now? So, keep reading.
Some Facts About the American Rapper
Joe was born Joseph Antonio Cartagena on 19 August 1970, in New York City, United States of America, to Puerto Rican and Cuban parents.
He has a brother who introduced him to hip-hop music. Further, he has admitted that he was a bully in his early years.
The single "Flow Joe" from Fat Joe's 1993 debut solo album, Represent, peaked at number one on the Billboard Hot Rap Songs.
Along with his rapping career, the New York native has also appeared in multiple movies such as Happy Feet, She's Gotta Have It, and Scary Movie 3.
Meet Fat Joe's Daughter – Who is She?
The American rapper has been married to his beautiful wife, Lorena Cartagena. The couple has yet to announce when and where they got married, but the couple has a beautiful daughter named Azariah Cartagena.
Azariah was born in May 2006 and since has been the glue that keeps the family together. As evidenced by Joe and Lorena's social media handles, they are parenting their daughter with utmost love and care. They never back down from showing love to their daughter and share her pictures very often.
Similarly, Fat Joe's daughter has already completed pre-school and middle school, and she seems to have started high school. As an underage kid, she still lives with her parents. In 2022, Joe and his wife celebrated their daughter's sixteenth birthday in Manhattan, New York, by throwing a huge party and inviting many special guests.
Further, Azariah also accompanied her parents at the HIP HOP Awards in October 2023 and celebrated her mother's birthday in March 2023. The happy family enjoys their time together.
ALSO READ: 5 Unknown Things Behind Dweezil Zappa Divorce: What Was The Reason?
Where is Azariah Cartagena Now?
Azariah is living a lavish lifestyle with her parents in New York. She can be frequently seen on her parent's social media handles. Similarly, She has also appeared in one of the episodes of Unsung.
Further, the celebrity child likes to be called Azzy, and it looks like her pet name, as her parents have often credited her the same while sharing her pictures. Also, she appears to be in a relationship with a baseball player named Haven Fielder.
Azariah shared pictures with her boyfriend on her Instagram with the caption "Happy 1," revealing the one-year anniversary of their relationship. It might mean one month or year, but she left that part out.
So, the answer to the question: 'Where is Azariah Cartagena now?' is straightforward. She is currently busy balancing her life as a student and a celebrity child. She is no stranger to the limelight and might even consider a career in the entertainment industry.
Similarly, you might be interested in learning about footballer Paulo Dybala's Fiancee, her life, and engagement.
Meet Fat Joe's Sons – What Are They Upto?
Alongside Azariah, Joe has two more children. He is the father of two sons named Joey Cartagena and Ryan Cartagena. Joey was born to Joe and his ex-girlfriend before his marriage to Lorena. He was born in 1989, and Joe raised him as a single father with his parent's help.
View this post on Instagram
Joey has a rare case of autism, but the American rapper considers him his motivation and inspiration. He posted a massive message with a picture on his Instagram handle to discuss his love for his unique child.
Similarly, Joe's second son, Ryan, is also a musician who released the music video French Montana: What It Look Like in 2019. Further, he has also appeared in television series such as Growing Up Hip Hop: New York and Unsung.
We wish Joe and his family all the happiness in the world and hope that his children will make him proud in the future. The American musician is living in the best time of his life with his wife, sons, and daughter.
FAQs
Q: Who is Fat Joe?
A: Fat Joe is a rapper.
Q: What is Fat Joe's nationality?
A: Fat Joe is an American.
Q: When was Fat Joe born?
A: Fat Joe was born on 19 August 1970.
Q: What is Fat Joe's real name?
A: Fat Joe's real name is Joseph Antonio Cartagena.
Q: How much weight did Fat Joe lose after his weight loss journey?
A: Fat Joe lost around 200 pounds after reaching 470 pounds at his heaviest.
Q: Who is Fat Joe's wife?
A: Fat Joe is married to Lorena Cartagena.
Q: Does Fat Joe have any children?
A: Yes, Fat Joe has three children: two sons and one daughter.
Q: How much is Fat Joe's net worth?
A: Fat Joe has a net worth of $4 million.
Q: Is Fat Joe related to Big Pun?
A: The late Big Pun was a close friend of Fat Joe.
Did you notice an error ?
Please help us make corrections by submitting a suggestion. Your help is greatly appreciated!