Top Lists
Who is Jessica Matten Married To? Uncovering Details About Her Partner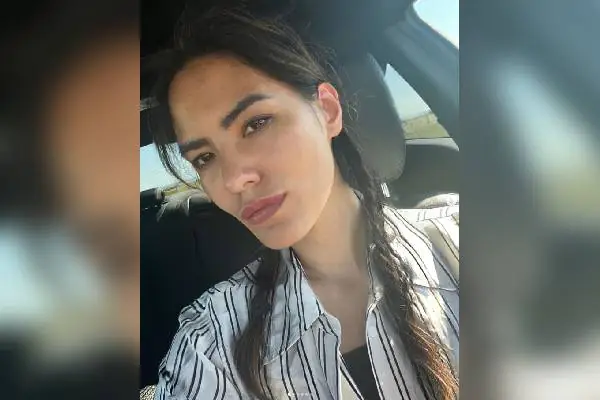 Jessica Matten Married. Image Credit: Instagram.
Jessica Matten is a Canadian producer and actress who has had a successful career in the Canadian film industry with multiple television appearances. However, she has appeared in several American films and television series, such as Dark Winds and Tribal, opposite Jason Momoa. She has established herself as one of the prominent cinema figures in the country.
In this article, we are going to delve into the dating life of this actress and uncover the details regarding her partner. So, keep your enthusiasm at peak as we answer the question: Who is Jessica Matten married to? But first, let's get to know her.
A Brief Overview of the Actress
Matten was born on November 3, 1985, in Edmonton, Alberta, Canada. Her mother belonged to Red River Metis and Cree heritage. Similarly, her mother is half European and half Asian.
The Canadian actress has helped her mother's First Nations modeling business in Canada since she was six years old. She spent some time marketing for her father before switching to acting.
Jessica went on to pursue a science degree in Human Ecology and graduated from the University of Alberta.
Acting Credits and Philanthropy
The most significant of Jessica's famous on-screen parts is the short film A Red Girl's Reasoning by Elle-Maija Tailfeather, which has garnered her an excellent fan base. The movie received numerous honors, including the Best Canadian Short Film trophy at the Crazy 8s Film Festival, ImagineNATIVE Film Festival, and Vancouver International Film Festival.
In the Netflix drama TV series Frontier, which also starred Jason Momoa, she portrayed the character of Sokanon. In addition to the mentioned projects, Jessica Matten co-starred with Kristin Kreuk in the CBC series Burden of Truth. She has also been in numerous films and TV productions such as Pilgrims, Black Stone, and many others are a few of them.
Below is the list of acting credits of the Canadian actress.
| | | | |
| --- | --- | --- | --- |
| Year | Title | Role | Note |
| 2012 | A Red Girl's Reasoning | Delia | Short Movie |
| 2014-2015 | Blackstone | Gina | TV Series |
| 2016-2018 | Frontier | Sokanon | TV Series |
| 2018-2019 | Burden of Truth | Gerrilyn Spence | TV Series |
| 2020 | The Empty Man | Fiona | Film |
| 2020-2021 | Tribal | Sam Woodburn | TV Series |
| 2022-2023 | Dark Winds | Bernadette Manuelito | TV Series |
| TBA | Rez Ball | TBA | Film |
Table Source: IMDb
7 Forward Entertainment, an Indigenous-owned production company situated on Canada's West Coast, is led by Matten. She has committed her entire life to advancing Indigenous communities.
Matten is also a founding member of The Counting Coup Indigenous Film Academy, CCIFA, a place for developing and aspiring First Nations, Metis, and Inuit artists to learn about and practice the craft of filmmaking.
ALSO READ: Everything You Need To Know About Ella Emhoff Boyfriend: Who is He And What Does He Do?
Dating Rumors of the Canadian: What is the Truth?
The Canadian actress is one of those cinema personalities who likes to keep their personal life away from the media and fans. Therefore, she keeps a silent mouth when it comes to her relationships and boyfriends.
Still, being a public figure, Jessica has been subjected to multiple rumors regarding her dating life. First and foremost, she has been linked with social media personality Chaz Hutton after she shared pictures with the artist on her Instagram handle.
Similarly, Matten was linked with a fellow Canadian actor named Brendt Thomas Diabo. The rumors began to surface after she posted some adorable pictures with her friend and fellow actor. She has not addressed the rumors. So, never say never.
The actress is renowned for her unique appearance. Therefore, it is not unusual for her to find a man who is similar to her. But she never discusses her lover and keeps her personal history hidden from the public.
Similarly, you might be interested in Taylor Zakhar Perez Girlfriend.
Who is Jessica Matten Married to?
Despite multiple rumors regarding her dating life, the Canadian actress appears to be single and not in any relationship. To elaborate, Jessica is married to nobody. She is currently enjoying her life with her family and friends.
Jessica has a long way to go in her career. Thus, she might be keeping herself away from relationships to focus her entire mind, energy, and body on honing her skills as an actor and reaching great heights in her career.
Therefore, we wish the actress all the best in her personal and professional life. At present, Jessica Matten is not married. But we can hope for that to happen shortly. She is currently shooting for Rez Ball. So, we are excited to see her in action soon.
FAQs
Q: What is Jessica Matten's nationality?
A: Jessica Matten is a Canadian.
Q: Is Jessica Matten married?
A: No, Jessica Matten is single and unmarried.
Q: What is Jessica Matten's height?
A: Jessica's height is 5 Feet 9 Inches.
Q: What is Jessica Matten's birthdate?
A: Jessica Matten was born on November 3, 1985.
Q: Did Jessica Matten appear in Game of Thrones?
A: No, Jessica did not star in Game of Thrones. But she did appear in a television series produced by Game of Thrones writer George R. R. Martin.
Did you notice an error ?
Please help us make corrections by submitting a suggestion. Your help is greatly appreciated!