Top Lists
5 Things To Know About Nicholas Galitzine Girlfriend: Who is She?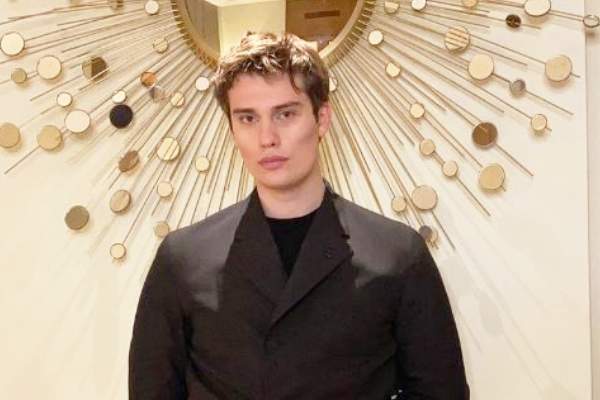 Nicholas Galitzine Girlfriend. Image Credit: Instagram.
British actor Nicholas Galitzine girlfriend is a topic that everyone wants to know. He is a famous celebrity who gained a huge fan following after appearing in the romantic movies Purple Hearts (2022) and Red, White, and Royal Blue (2023). While the Handsome Devil's actor mostly portrays homosexual characters on screen, people, on the other hand, want to know who Nicholas Galitzine partner is.
When Galitzine appeared as Prince Robert in the 2021 romantic musical Cinderella, he was rumored to be dating singer Camila Cabello. Not only that, whenever he is paired with some beautiful actresses, people always link them as Nicholas Galitzine lover. But don't worry, today we will present you with 5 interesting things about Galitzine's romantic life.
It's not uncommon for actors to face unique challenges in their personal lives and relationships. When starring alongside Taylor Zakhar Perez in RWRB, Galitzine portrayed the character of a gay man. Their performances were so good that fans even demanded a sequel. So, are they real-life gay lovers? Let's know how much truth lies behind it.
5. Nicholas Galitzine Girlfriend, Sofia Carson?
The British actor Nicholas Galitzine and Sofia Carson, an American actress/singer, appeared together as Luke Morrow and Cassie Morrow in the 2022 American musical romance film Purple Hearts. The Netflix movie even appeared number one on the daily popularity charts and logged 228.6 million hours of watchtime. But one question was the talk of a town. Were the Purple Hearts actors dating in real life?
With the movie's release, fans went gaga seeing the chemistry between Nicholas and Sofia, citing their on-screen relationship as the best romance. In addition, several media outlets publicized the actors as real-life lovers. However, all those link-up rumors were falsified when Nicholas Galitzine shut down rumors of Sofia Carson being his girlfriend. Therefore, the Purple Hearts actors are not dating irl.
4. The Truth Behind Nicholas and Camila Cabello Dating
Being attractive comes with certain flaws; one typical crack is being typecasted as a sex symbol. Actors like Nicholas Galitzine, known for his tall height and impressive physique, are constantly under pressure to prove their acting skills. But in the 2021 Cinderella, Galitzine proved his caliber as his role of Prince Robert captivated the audiences and received wide acclaim.
Nicholas Galitzine and Camila Cabello became close friends after knowing each other during the filming of Cinderella. The two shared lovely pictures on social media and spent some quality time together. Fans noticed the extreme closeness, but no suspicions were logged, as Cabello was dating singer Shawn Mendes at the time.
From gushing over each other in interviews to sending birthday wishes on social media, Nicholas and Camila shared a close bond. But, the Cinderella co-actors are nothing more than just a bunch of two like-minded goofy friends.
ALSO READ: 5 Fascinating Facts About McKinley Belcher Husband.
3. Things to Know About Nicholas and Lilli Kay's Relationship
"Nicholas Galitzine is dating his girlfriend, Lilli Kay, his co-star from the 2019 TV series Chambers." Yes, this statement became a major headline in the news tabloids when the actors were seen together in public. Several claims mentioned a possible relationship between the Chambers' cast members.
Despite the rise of gossip, neither Nicholas nor Lilli commented on their relationship. Likewise, they didn't deny the rumors, which added more fuel to the fire. Moreover, when Galitzine appeared in the 2020 movie The Craft: Legacy, his closeness with co-actress Gideon Adlon also seemed evident. But they are just close friends who share a common interest in acting.
2. Know About The Red, White, and Royal Blue Actor
Nicholas Galitzine has a pure London accent, and they say the British accent is one of the sexiest accents. Additionally, the actor impressed everyone with his dialogue delivery in Amazon's film adaptation of Casey McQuiston's best-selling gay romance novel Red, White, and Royal Blue. Another impressive thing was Nicholas's character as British Prince Henry.
The RWRB movie starred Taylor Zakhar Perez and Nicholas in the lead roles, and the two gave their best performances as gay lovers. Making the two handsome hunks engage in a passionate love affair proved to be fruitful for the producers, as the movie might have a sequel in the near future.
Here's something you might not know about Nicholas's surname. The House of Golitsyn, or Galitzine, was a Russian princely family, and Nicholas Galitzine is said to be their likely descendant.
Similarly, don't miss out on reading Nicole Fortuin's Biography.
1. Nicholas Galitzine Girlfriend, Now
While Nicholas Galitzine girlfriend's situation is evasive, we do know that he had once feelings for an anonymous woman. He revealed to Wonderland Magazine about a girl whom he really fancied. But luck gave him the opportunity to chase an acting career, and he got his first lead role in the 2014 feature The Beat Beneath My Feet.
After the success of Red, White, and Royal Blue, Galitzine is set to appear as George Villiers in Mary And George, a period drama about Mary Villiers, who Julianne Moore will play. Similarly, Nicholas Galitzine and Anne Hathaway will star in a movie, The Idea of You.
References
Did you notice an error ?
Please help us make corrections by submitting a suggestion. Your help is greatly appreciated!