Top Lists
5 Interesting Facts About TikTok Star Yesly Dimate Boyfriend: Who Is The Lucky Guy?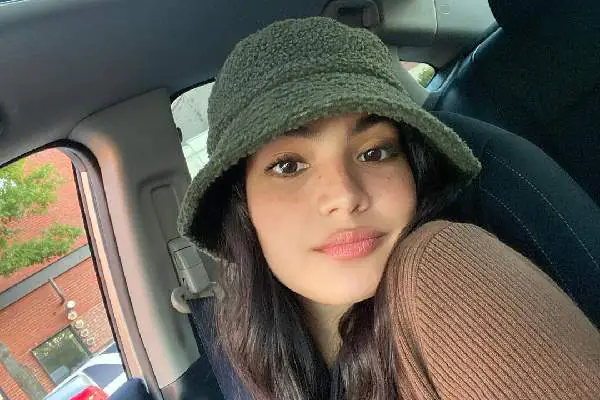 Yesly Dimate Boyfriend. image Source: Instagram.
If you happen to use TikTok, you definitely might have come across the beautiful Yesly Dimate account. She posts content about acting, comedy, makeup, and beauty trends. She has been a social media sensation for quite some time now, with millions of admirers across multiple social media platforms. 
But the girl who captured the hearts of millions recently revealed the one who stole hers. So, without any further ado, let's find out who the lucky guy is who stole Yesly's heart and has her swooning over him.
In this article, we will present you with some interesting facts about Yesly Dimate boyfriend regarding his identity and how their love bloomed. Stick with us until the end to learn about TikTok's most moviesque couple.
5. Get To Know Yesly Dimate Better: Her Early Life
Jezley (Yesly) Ameli Dimate was born on August 29, 1997, in Miami, Florida, U.S. She was born to Columbian parents and knows Spanish and French as secondary languages.
Demate grew up with 11 siblings. Yesly's mother, Yoi Moore, is a well-known dancer, choreographer, instructor, and model. Looks like talent runs in the blood. 
View this post on Instagram
When Yesly was 8, she moved to Montreal, Canada, with her family and later to Columbia. Yesly, on her social media, opened up about her father's absence when she was young. However, she is very close to her mother.
Yesly completed her schooling in Canada, but she didn't finish college. Likewise, she never thought of social media as her potential career. Her favorite movie is Ratatouille, Interstellar, and Spiderman movies.
ALSO READ: 5 Interesting Facts About Valeria Arguelles's Boyfriend
4. Yesly Dimate is No Longer Single!
Yes, you heard that right. Your favorite content creator is no longer single. As heartbreaking as it must be for her fans, the majority of them are congratulating Yesly for finding the love she deserves.
One thing the 25-year-old TikTok star often gets asked is about her relationship status. Fans, both male and female, admire her funny, spooky, and cute personality. Therefore, it is obvious that her followers always wanted to know if she was dating someone.
The curiosity of millions was quenched after Dimate revealed her boyfriend by posting an adorable montage of the new pair to her 4 million TikTok followers. Yesly Dimate boyfriend is Tony Ozkan, a German model. It seems Yesly and her boyfriend have a few common pursuits, such as acting and social media. 
3. Yesly Dimate Had Been Soft-Launching Her Boyfriend
The TikTok star often says social media can be intimidating for putting out one's privacy. This might be why Dimate did not publicly reveal her partner's identity for months. Previously, Yesly frequently gave hints to her followers that she was involved with someone. She posted pictures on her Instagram and TikTok, causing fans to wonder if she was really in love. On June 27, 2023, she shared an Instagram post where she was seen kissing a guy.
One particular TikTok video of Dimate was on June 16, 2023, when fans quickly found that the bouquet on the table was the same one Tony held in one of his TikTok videos. Afterward, several comments poured in, expressing their support and happiness for Dimate's newfound love.
Similarly, get to know some unknown facts about a henna artist, Hope Schwinghamer.
2. What We Know About Yesly Dimate Boyfriend?
Tony Ozkan was born on May 10, 2001, in Germany. He is a fashion model; his parents are originally from Western Turkey. Ozkan graduated from high school in 2019, and at 18, he went to Australia to begin a professional career as a fashion model. There, he signed with Vivien's Model Management, one of Australia's largest model agencies.
Tony's popularity grew massively as, within six months, he was able to build a fan base with more than 300k TikTok followers and 90k Instagram followers. Tony describes himself as extremely passionate about marketing, social media, modeling, and sports. He is currently signed with Promod Model Agency located in Hamburg, Germany. Likewise, he studied at a private university in Gottingen, Germany.
tony ozkan>>> pic.twitter.com/WIxaxAlK7s

— 🌼☠️marceli (@dansemaquabrre) May 29, 2022
Yesly Dimate boyfriend, Tony, is also a TikTok and Instagram star. He has 1 million TikTok followers and 163k Instagram followers as of July 10, 2023.
Apart from this, Ozkan is also working on his short narrative film, "Tek yol – Only Way." He is the writer and director of the film, along with another artist, Furkan Cetin.
1. Creator Couple Giving Major Couple Goals
If you are wondering how long has Tony and Yesly been dating, then there hasn't been an official declaration on when exactly the love birds made their relationship official, but through some digging into Tony's social media, we can assume that the couple might have started dating around early 2023. Also, as both Tony and Yesly are passionate about acting, they might have met in acting class.
Looking at Tony's new TikTok video, it can be seen that Yesly celebrated Tony's 22 birthday in May. Similarly, the two can be seen spending some quality time together.
On July 10, 2023, Tony posted a TikTok video with the simple caption "Her," with Yesly replying "You." The video showed a collage of them having sweet, romantic moments.
Well, these two are definitely giving us some major couple goals. We also wish to learn more about the pair in the coming days.
Did you notice an error ?
Please help us make corrections by submitting a suggestion. Your help is greatly appreciated!