Top Lists
5 Shocking Things About Vanessa Villanueva's Husband: Lingering Shadows of His First Wife?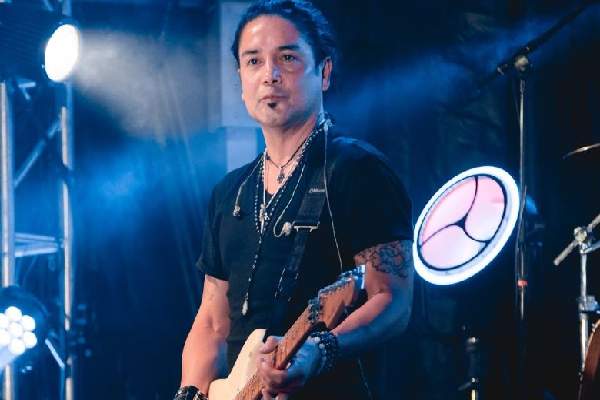 Vanessa Villanueva's Husband. Image Source: Instagram
Vanessa Villanueva is an actress who appeared as Gaby Valdez in the 2015 series Forgotten Memories. She is also the former wife of lead guitarist Chris Perez.
Back in 1992, Vanessa Villanueva's husband, Perez, made headlines for marrying one of the most celebrated Tejano entertainers. Although their relationship was short, fans always remembered them as a sweet, loving couple.
After the tragic failure of his first marriage, Perez married Vanessa, but their relationship didn't last long. Today we are going to reveal the top five shocking things about Vanessa Villanueva's husband, Chris Perez's divorce.
5. Married the Queen of Tejano Music
One of the most heartwarming aspects of Chris Perez's life is his relationship with Selena Quintanilla, the late Tejano singer and one of the most celebrated Mexican-American entertainers of the late 20th century.
The couple first met during a Coca-Cola commercial in 1989 and became a couple after Chris proposed to Selena at a Pizza chain store. Initially, Perez was hired to write a commercial jingle for the soft drink company. Later, Perez joined Selena's band, Selena y Los Dinos as the lead guitarist.
Despite initial opposition from Selena's father, the couple eloped in April 1992 in Texas. Unfortunately, their marriage was cut short when Chris Perez's wife, Selena, was murdered in 1995 by her own boutique manager.
ALSO READ: 5 Shocking Facts About Andraia Allsop
4. Seclusion, Drug Abuse and Depression
The tragic death of Selena was a devastating blow to Chris Perez, just like millions of fans were deeply hurt by the incident. Selena was just 23 when she was shot dead.
After Selena's death, Chris went into depression and began abusing alcohol and other drugs. He also kept his distance from friends and family. In his book, Perez wrote he felt guilty for not being able to protect Selena.
In 2012, Chris released his memoir titled To Selena, with Love, in which he shared intimate details about his life with Selena, their love story, and his struggle to cope with her loss. The book provided fans with a deeper understanding of their relationship and became a bestseller.
3. Legal Battles with Selena's Family
In the years following Selena's death, Chris Perez had some legal disputes with Selena's family over the rights to her image and the production of a TV series based on her life. After two years of legal battle, Perez came to better terms with the Quintanilla family.
These legal battles were challenging for both sides and added a layer of complexity to his relationship with Selena's family.
2. Second Marriage with Vanessa Villanueva
In 1996, Chris moved back to his father's house. There he met an aspiring actress Vanessa Villanueva. After getting to know each other, the couple developed a romantic relationship.
After two years of dating, Perez and Villanueva married in 2001. They welcomed two children, a son named Noah Perez and a daughter named Cassie Perez.
Similarly, you would like to read about Guitarist Alan Gogoll's Biography.
1. The Shocking Reason Behind Chris Perez's Divorce From Vanessa Villanueva
Perez has stated several times that he had never fully recovered from the death of his late wife, Selena. The breakdown of his second marriage was eventually caused by his inability to deal with the source of his sadness over Selena's demise.
View this post on Instagram
After seven years of marriage, Vannessa and Chris ended their marital relationship. As per reports, Vanessa wanted to make things work out, but they eventually parted ways and divorced.
After their divorce, Vanessa kept a low profile and stayed far away from all the media and public attention. Meanwhile, her former spouse, Chris, is active in his musical career and is still working to preserve his late wife's legacy.
Did you notice an error ?
Please help us make corrections by submitting a suggestion. Your help is greatly appreciated!