Top Lists
Top 5 Facts About Zosia Mamet Husband: Know Their Love Story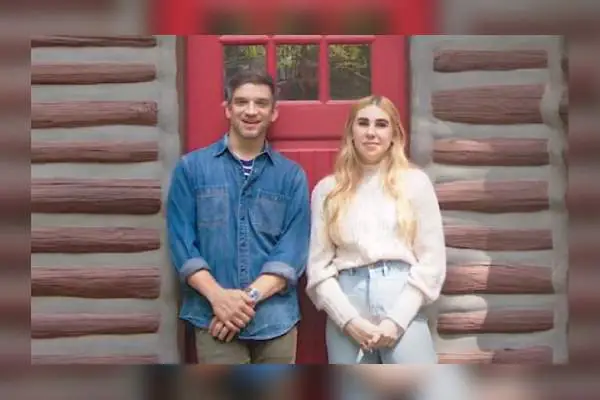 Zosia Mamet Husband. Image Credit: Social Media.
Fans of HBO Max's original series, The Flight Attendant, gave their heartfelt praise for the show's actress, Zosia Mamet. While she has played a variety of parts during her career, Mamet has also managed to construct a meaningful personal life with her husband.
For those who don't know, the Girls star not only comes from an acting family, but Zosia Mamet husband is also an actor. So, today, we present you with the top 5 facts about Zosia Mamet's better half, who has been in films such as X-Men: Days of Future Past, Bone Tomahawk, and The Night House. Does it ring a bell?
Don't worry, readers; we'll learn all about the acting couple as we progress through this article. From their early meet-ups to their sweet love story, we will be familiar with one of Hollywood's loveliest sweethearts.
5. New York Mets Fan: This One Incident Led Him to Pursue an Acting Career
By now, if you haven't recognized who Zosia Mamet's boyfriend-turned-partner is, we will reveal his name in a moment. Before that, let's go back to the mid-2000s when a handsome hunk was pursuing a baseball career.
We are talking about Pennsylvania native Evan Jonigkeit, a longtime confidant of actress Zosia Mamet. During the spring of 2006, Evan was a recent graduate from Temple University, where he studied for full years on a baseball scholarship. Looking at his social media, we can see that from an early age, he was a New York Mets fan.
While working in a restaurant in Philadelphia, Evan was able to book a job at the Walnut Street Theater and even appeared in one of their plays called Natural History. During the rehearsal process, Jonigkeit saw all these amazing actors, directors, and creatives who were able to earn a living wage and able to sustain themselves, and have families.
Jonigkeit wanted to pursue baseball as his primary professional career. But after a successful opening night at the theater, he was confident in his acting ability. Unfortunately, while taking a step off a curb, Evan landed in a pothole and turned his ankle 90 degrees, which resulted in tendonitis. So, we can say his career somehow turned into a fortunate trajectory.
ALSO READ: 5 Must-Know Facts About Dan Smyers Wife: Witness Their Love
4. Strong Theater Background: A Renowned Stage Actor in Philadelphia
Already a skillful stage actor, Evan Jonigkeit managed to bag smaller roles in television and a few short movies. From 2007 until 2010, he appeared in smaller uncredited roles. However, Evan performed in various stage productions, and to this day, he is known for his work in the theater community in Philadelphia and across the States.
| | |
| --- | --- |
| Year | TV Shows and Short Movies |
| 2007 | Mysterious Journeys (TV) |
| 2007 | Sarah + Dee |
| 2008 | Calendar Girl |
| 2008 | Miles to Go |
Table Source: Rotten Tomatoes
Having appeared in the Philadelphian theater scene for over four years, Jonigkeit was eventually picked up by a New York talent agency. Evan got his breakthrough act in the 2011 Broadway play High in the role of Cody Randall at the Booth Theater. Likewise, he starred in the Broadway play The Snow Geese in 2013. The same year, he received widespread acclaim for his portrayal of Jimmy in the drama Really Really, which premiered at Lucille Lortel Theater.
Now and then, Evan and Zosia often visit local theater workshops and institutes to talk about their acting journey and motivate young people to follow their dreams. Did you know? Zosia Mamet husband, Jonigkeit, met his future wife when she was starring beside him in the 2013 broadway drama, Really Really. Scroll down further to know what role she portrayed on stage.
3. Played Zosia Mamet's Fiance in Their First Stage Show
Sometimes, it's life imitating art, and you get surprises in the least expected moments. The same happened when Zosia met her husband, Evan Jonigkeit when the pair appeared as an engaged couple on stage for the 2013 drama Really Really Really. Evan and Zosia first met in early 2013 during the rehearsals, and slowly, the pair began to develop an affection.
Having shared a common interest, Zosia and Evan pursued a romantic relationship. At the time, Mamet was popular for her role as Shoshanna Shapiro in the HBO series Girls and as Joyce Ramsay in AMC's Mad Men.
After seeing each other for three and a half years, they got engaged in a secretive manner. Evan Jonigkeit and Zosia Mamet married in October 2016 at Cedar Lakes Estates, New York, in the presence of their family, friends, and their dog, Moose. But, the couple chose to share their wedding details only a month after their nuptials.
When appearing on The Late Show with Stephen Colbert, Mamet explained that she chose to keep her engagement news private beyond a small circle of friends and family. Moreover, Zosia and her partner own a house in Hudson Valley, and as a belated honeymoon vacation, they set out on a cross-country road trip.
Similarly, look at some interesting facts about actor Sven Ruygrok's Wife.
2. Zosia Mamet Husband Movies and TV Shows
Evan Jonigkeit is best known for appearing in various movies and TV series, including X-Men: Days of Future Past (2014) and Easy (2016-2019). From transitioning from theater to screen acting, the actor has showcased his versatility as a performer.
| | | |
| --- | --- | --- |
| Year | Movies | Box-Office |
| 2014 | X-Men: Days of Future Past | $746 million |
| 2020 | The Night House | $15.5 million |
Table Source: Rotten Tomatoes
In X-Men, Evan appeared as Mortimer Toynbee / Toad and shared the screen alongside actors Hugh Jackman, James McAvoy, and Michael Fassbender. Likewise, in 2015, he appeared alongside actors Kurt Russell and Patrick Wilson in the Western horror film Bone Tomahawk.
From 2016-2017, Evan appeared as Captain Jonathan Chesterfield in the Canadian drama series Frontier alongside Jason Mamoa. Apart from TV, movies, and theater, Zosia Mamet's spouse is also a producer who has produced a few short movies, live specials, and a documentary.
1. Born and Raised in Pennsylvania
Evan Jonigkeit's journey in the world of acting began later in his life as he was a star baseball player during school. He was born on February 18, 1983, in Pennsylvania to parents Theresa Ann Jonigkeit (mother) and Steve Jonigkeit (father). Similarly, Evan grew up with a sister named Megan and a brother, Jason Jonigkeit.
Whether on stage, in front of the camera, or as an advocate for environmental causes, Evan continues to make his mark and inspire others with his passion and talent. As he continues to evolve in his career, audiences can eagerly anticipate the performances and projects that lie ahead for this versatile and accomplished actor.
The couple has been married for years, and their ability to share the stage and screen while maintaining a strong relationship shows their compatibility as both partners and colleagues in the entertainment industry. So, we hope all these interesting facts about Zosia Mamet husband have entertained you in a fair bit. Do come back for more facts about your favorite celebrities.
References
Did you notice an error ?
Please help us make corrections by submitting a suggestion. Your help is greatly appreciated!