Celebrities
Jacob Lofland Biography: Journey To Hollywood's Sea of Success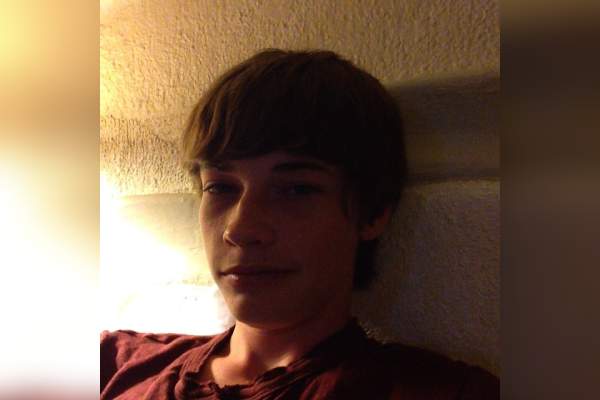 Jacob Lofland Biography. Image Credit: Instagram.
Full Name

Jacob Seth Lofland

Age

27 yrs

Birth Date

July 30, 1996

Country

America

Relationship Status

Single

Nationality

American

Ethnicity

White

Profession

Actor

Awards and honors

Best Ensemble (shared with cast) - Mud

Height

5 feet 10 inches
Jacob Lofland has gained recognition in Hollywood for his impressive skill and captivating performances. From his breakthrough role in "Mud" to the various characters he's portrayed on screen, Lofland showcases remarkable versatility and depth as an actor.
Jacob Lofland biography examines the American actor's life and career, following his rise from a small-town background to achieving success in the entertainment industry.
Explore the inspiring journey of this talented young actor whose hard work and dedication have led him towards accomplishments in Hollywood.
Early Life and Upbringing
Jacob Seth Lofland originates from Briggsville, a charming town nestled in Arkansas. He was raised by his loving parents, Debra and Billy Lofland.
Growing up amidst the serene countryside, Lofland delighted in engaging in classic rural pastimes such as fishing, boating, hunting, and riding dirt bikes. These cherished outdoor experiences played an instrumental role in shaping his authentic performances on-screen.
Jacob Lofland, born on July 30, 1996, cultivated a passion for narrative and acting during his upbringing within a tight-knit community. Luck played a big role in uncovering Lofland's gift as his mother saw an opening for a movie part in their local newspaper.
Jacob's innate aptitude for embodying characters and breathing life into stories captured the interest of industry professionals, propelling him toward an exceptional career trajectory.
Breakthrough Role in "Mud"
Lofland's acting career took off when he landed the role of Neckbone in Jeff Nichols' critically acclaimed film, "Mud."
The director was in search of a young actor who embodied the essence of a boating and cycling country kid from Arkansas, and Lofland perfectly captured that character. With his mother's keen eye for opportunity, she noticed a casting notice in a regional newspaper and saw that her son possessed all the qualities sought by the director.
Lofland submitted his application and received an invitation to audition for the casting director in Little Rock. Soon after, he made his first airplane journey to Austin, where he successfully tried out for Nichols and producer Sarah Green.
Following an impressive audition, Lofland was offered the role and had the privilege to work alongside renowned actors such as Matthew McConaughey, Tye Sheridan, Sam Shepard, and Reese Witherspoon.
The film showcased Lofland's raw talent and undeniable screen presence. His portrayal of Neckbone, a young boy caught up in a complex adventure, earned him widespread praise and marked the beginning of his ascent in the industry.
Expanding His Repertoire
Following the success of "Mud," Lofland continued to make a name for himself in the industry. He joined the cast of the drama film "Little Accidents," which debuted at the Sundance Film Festival in 2014. Lofland's ability to immerse himself in complex characters and deliver compelling performances was evident in his portrayal of Owen Briggs.
In 2015, Lofland joined the cast of the highly popular "Maze Runner" film series, based on the bestselling novels by James Dashner. He played the role of Aris in both "Maze Runner: The Scorch Trials" and "Maze Runner: The Death Cure." These films showcased Lofland's versatility as he tackled the challenges of the dystopian sci-fi genre.
ALSO READ: Gattlin Griffith Biography: From Rodeo Roots to Hollywood Heights
Television Success: "Justified" and "The Son"
Lofland's talent extended beyond the big screen as he ventured into television. He joined the cast of the critically praised FX series "Justified" in 2014, portraying the character Kendal Crowe. His performance in the show further solidified his acting abilities and showcased his range as an actor.
Additionally, Lofland had a recurring role as Young Eli McCullough in the TV series "The Son" from 2017 to 2019, further expanding his television repertoire.
Jacob Lofland's filmography showcases his diverse range of roles and his commitment to his craft. Here are some of his notable films and TV shows:
Films
| | | |
| --- | --- | --- |
| Title | Box Office | Year |
| Maze Runner: The Death Cure | $57.4M | 2018 |
| Free State of Jones | $20.8M | 2016 |
| Maze Runner: The Scorch Trials | $81.7M | 2015 |
| Little Accidents | $10.1K | 2014 |
| Mud | $21.6M | 2013 |
Table Source: Rotten Tomatoes
TV
| | | |
| --- | --- | --- |
| Title | Credit | Year |
| The Son | Young Eli McCullough | 2017 – 2019 |
| Texas Rising | Colby Pitt | 2015 |
| Justified | Kendal Crowe | 2014 |
Table Source: Rotten Tomatoes
Lofland's ability to bring emotional depth to his characters translated seamlessly to the small screen, further expanding his range as an actor and attracting a wider audience.
Recognition and Awards
Jacob Lofland biography would be incomplete if we left out the accomplishments his hard work has brought him. Lofland's performance in "Mud" garnered critical acclaim and earned him a nomination for the Critic's Choice Award for Best Young Actor.
Additionally, the film received the Robert Altman Award for Best Ensemble at the Independent Spirit Awards in 2014, further solidifying Lofland's talent and contribution to the film.
To add to his already impressive list of achievements, Lofland was also nominated as the Best Supporting Actor for his work in "Little Accidents," as well as Best Performance in a Feature Film – Supporting Young Actor for "Maze Runner: The Scorch Trails."
Similarly, you might want to read about Dan Smyers Biography, the country singer from Dan + Shay.
His Next Big Project
Jacob Lofland has joined the cast of Todd Philip's Joker: Folie à Deux, according to The Hollywood Reporter. In a significant supporting role, Lofland will play an inmate at Arkham Asylum who forms a bond with Arthur Fleck, also known as The Joker.
Joaquin Phoenix reprises his role as the titular character in this sequel, while renowned artist Lady Gaga will portray her own version of the infamous villainess Harley Quinn. This exciting pairing was officially confirmed recently through a visually striking video featuring the silhouettes of Joker and Gaga's character dancing against a backdrop of red and black.
Departing from its predecessor, released in 2019, this sequel will incorporate musical elements into its storytelling. With Gaga's impressive singing talent and Phoenix's memorable performance in the original film, Folie à Deux promises to be an engaging all-around experience.
Lofland's role may not be huge, but fans are excited to witness the chemistry between Jacob and Joaquin. An up-and-coming star meets a distinguished superstar. Joker: Folie à Deux can't come soon enough.
Personal Life and Interests
When Lofland is not honing his acting skills, he enjoys pursuing his hobbies and interests. He is an avid fisherman, boater, hunter, and dirt bike rider. Lofland's love for these activities dates back to his childhood when he spent time exploring the great outdoors with his friends and family.
Moving onto Jacob Lofland's net worth, as the actor has just started his Hollywood journey, we do not have an exact estimate of his wealth as of now. As Lofland continues to establish himself in Hollywood, fans eagerly anticipate his future projects.
With his talent and dedication to his craft, it is certain that he will continue to take on unique roles and captivate audiences with his performances.
Currently, the talented actor is single and is busy focusing on his career. We hope in the future, we will be introduced to Jacob Lofland's girlfriend. Till then, we will enjoy the work he puts out for us.
Jacob Lofland's journey from a small-town kid to a rising star in Hollywood is a testament to his talent and passion for acting. As he continues to grow and evolve as an actor, audiences can look forward to witnessing his future endeavors and the incredible performances he will undoubtedly deliver.
References
Did you notice an error ?
Please help us make corrections by submitting a suggestion. Your help is greatly appreciated!