Celebrities
Celeste Loots Biography: A Rising Talent in Hollywood Breaking Through One Piece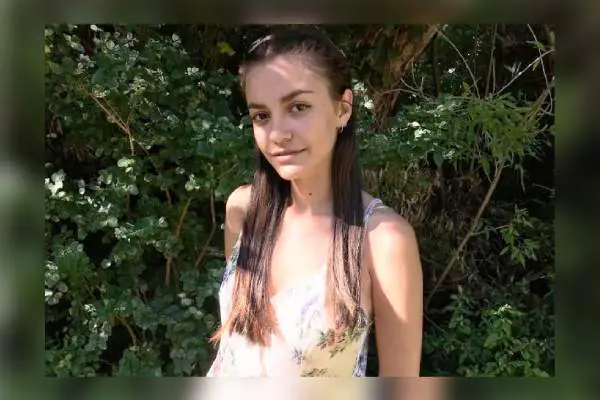 Celeste Loots Biography. Image Credit: Instagram.
Full Name

Celeste Loots

Age

27 yrs

Birth Date

September 5, 1996

Country

South Africa

Relationship Status

Not Confirmed

Nationality

South African

Profession

Actress

Education

BA (Hons) in Theater and Performance, University of Cape Town

Height

5 feet 7 inch
Upon the grand sailing of Netflix's live-action One Piece based on the global phenomenon manga series by Eiichiro Oda, the cast and crew received wide applause for their storytelling. Today, we are going to talk about one of the casts of One Piece, Celeste Loots, who portrayed the character of Kaya in the live-action.
Celeste Loots biography unveils a mesmerizing odyssey through the actress' life, unveiling a folds of remarkable triumphs intertwined with struggles that tested her patience. These experiences have, without a doubt, forged her unyielding commitment to the relentless pursuit of excellence within the entertainment industry.
The South African actress is best known for appearing as Lily Williams in TV movies Home Affairs: A Christmas Tale (2020) and Home Affairs: A Love Story (2021). Similarly, she appeared in the 2022 short movie Sporadies Nomadies.
Early Life and Life in South Africa
Born on September 5, 1996, Celeste Loots grew up in Western Cape, South Africa. Originally from Durbanville, Loots and her family reside in Cape Town. Although there is not enough information available, looking at her social media, it seems that she has a sister named Nicola Loots. Likewise, Celeste's mother is Anene Loots, a school teacher, and her father is Lieb Loots, a mountain biker.
Growing up in the western side, the South African actress found herself pulled into the arts and creativity. Celeste attended Curro Private School, where she was quite active, often participating in volunteer work. After graduating from school in 2014, Celeste attended the University of Cape Town in 2015 and graduated with a BA (Hons) in Theater and Performance in 2019. Afterward, she worked in fewer stage plays and appeared in uncredited roles.
Apart from English, Celeste fluently speaks Afrikaans, a Germanic language derived from Middle Dutch and spoken mainly in South Africa and Namibia. Although she has fewer acting credits in her name, Loots is a rising talent, a powerhouse of creativity that led her to star in Netflix's live-action One Piece.
ALSO READ: Lily Brooks O'Briant Biography: A Journey Through Film, TV, and Music.
Professional Career
A rising star in the South African film and television industry, Celeste Loots has shown her talent and versatility, and there is no doubt that she is sure to have a long and successful career. Loots began her acting career in 2020, appearing as Lily Williams in the 2020 television movie Home Affairs: A Christmas Tale and its sequel, Home Affairs: A Love Story in 2021.
In 2022, Loots appeared in the short movie Sporadies Nomadies, and in 2023, she appeared in the TV movie Kampvuur as Daleen, as Maya in the short movie The Date as Adeline in the TV series Projek Dina (2023), and as a reporter in tv series, FDR in 2023.
In 2023, Celeste Loots made her international debut as Kaya in the Netflix series One Piece, based on the global phenomenon Japanese manga series of the same name.
Net Worth And Personal Life
The South African actress Celeste Loots began her acting career in 2020, and she has around 15 movies and television acting credits in her name. At present, Loots is represented by Artist One Actor's management agency. Besides short and feature movies, she has appeared in popular TV shows as well.
Moreover, Loots has also worked in a few commercials, including Apple watch commercials, Zalando, Telia TVC Direct Line TVC, and Mastercard. As a rising actress, Celeste Loots's net worth might be a commendable sum.
Now, talking about her personal life, Celeste maintains a low profile behind the screen. Therefore, it is difficult to comment on her relationship status. Also, she hasn't revealed anything about her personal details. Nevertheless, she is busy with her professional acting endeavors.
Celeste Loots As Miss Kaya In One Piece
Netflix's live-action series One Piece, created & showrun by Steven Maeda and Matt Owens, is based on the extremely popular manga and anime series of the same name. The maritime story follows the adventure of Monkey D. Luffy, portrayed by Inaki Godoy in the live-action along with his crew of pirates named the Straw Hat Pirates. The crew explores the Grand Line in search of the ultimate treasure known as one piece, which in turn will make Luffy the next Pirate King.
Celeste Loots joined One Piece's ensemble cast in June 2022, along with Langley Kirkwood as Captain Morgan and Craig Fairbrass as Zeff, among others. Similarly, the main cast was announced back in November 2021, which included Inaki Godoy as Luffy, Mackenyu Arata as Roronoa Zoro, Emily Rudd as Nami, Jacob Romero Gibson as Usopp, and Taz Skylar as Sanji. Further, in March 2022, newer cast, including Jeff Ward, Morgan Davies, and others, were included in the recurring roles.
Celeste Loots, as Kaya, is a character in One Piece who lives in a huge mansion in Syrup village in the Gecko Islands. Miss Kaya is an aspiring doctor who is also the love interest of Usopp, a character that has a lot of redemption arcs throughout the story. Talking about her Appearance, Kaya wears a long light blue dress, sometimes a light green and dark orange dress, with a light yellow jacket and light brown cowboy boots.
In Season One of One Piece, Celeste Loots appeared as Kaya in Tell No Tales (Episode 3), The Pirates Are Coming (Episode 4), and Worst In the East (Episode 8). Miss Kaya is Usopp's close friend, and she is first introduced as a rich yet sickly young girl living in the biggest mansion in Syrup Village. The aspiring doctor will become an ally of the Straw Hat Pirates during the Syrup Village Arc. Previously, Kaya was voiced by Mariko Koda, Chio Su-Ping, Tara Sands, and Carrie Savage in Japanese and English.
Previous Works And Future Endeavors
Before she got the role of Kaya in One Piece, Celeste had already embarked on the journey of a professional acting career. Despite minimal on-screen time, Loots impressed everyone with her acting in the feature movie Home Affairs, produced by Paw Paw Films. Afterward, Loots appeared in smaller roles in a few TV shows, including Roosevelt, Straat, I Need Space, Four Windows, and Die Sentrum.
In between, Loots worked in a few theater shows like Boeremors, Sophiatown, In His Quest, Covid Moons, etc. Her performance as Daleen in the television movie Kampvuur was also well-appreciated by critics and fans alike. With such a notable portfolio, Celeste might bag a breakthrough role in the near future.
In conclusion, Celeste Loots Biography is a tale of a young and rising star who is sure to continue to achieve great things in the years to come. As One Piece's Kaya, she has already achieved a warm appraisal from the audience. We wish and hope for the best.
References
Did you notice an error ?
Please help us make corrections by submitting a suggestion. Your help is greatly appreciated!