Top Lists
Top 5 Interesting Things To Know About Craig Fairbrass' Wife: Who is She?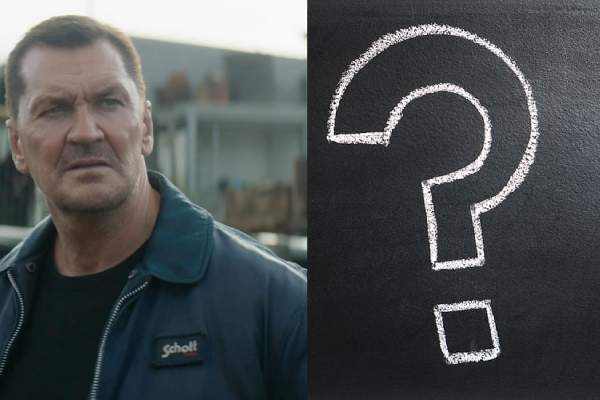 Craig Fairbrass' Wife. Image Social Media.
One of the most typical hardmen of the United Kingdom, Craig Fairbrass is mostly known for his work in EastEnders from 1999 until 2001. From starring alongside Hollywood's legendary icons to becoming one of the most sought-after English actors, Fairbrass is equally popular for his iconic voices within the most successful video game franchise, Call of Duty: Modern Warfare.
In EastEnders, the actor played the playboy character of 'Dan Sullivan,' but in real life, he is one of the most disciplined and loyal men without any scandals and controversies. Therefore, most people are curious to know about Craig Fairbrass' wife, who, by the way, had a colorful past.
Fairbrass is an actor whose resume speaks volumes, and throughout the journey, his partner has been standing as the quiet strength behind the spotlight. So, today, in this article, we will reveal as much as possible about Craig's gorgeous wife and their personal life.
5. Beginning of A Fortunate Journey
At 15, Craig Fairbrass was expelled from Eaglesfield School in Woolrich, but the drama department recognized the talent in him, and Fairbrass got a place at the  National Youth Theater. For the next few years, he would have the most difficult period of his life working as a daytime roofer and as a doorman in the evenings. However, one incident would change his life forever.
After joining the theater, Fairbrass was working in smaller uncredited roles in television shows. He was in desperate need of a bigger breakthrough. Well, to say it as a ladies' luck might be a little extra exaggeration, but after meeting his future wife, Craig Fairbrass' fortune shone in an unexpected way.
4. Married Since 1980s: Almost Four Decade of Togetherness
When he was 19, Fairbrass saw a gorgeous young woman at Deptford nightclub Cheeks in London, whom he liked very much after his eyes locked out the gaze on her. Additionally, his friends also encouraged and dared him to talk to that beautiful lady. Gathering all the courage, he went to say hi and got back a blank reaction. However, the macho man didn't lose his patience and persevered, which later benefited him.
Craig Fairbrass' wife is none other than Elke Kellick, a former model and a loving partner. The couple has been married since 1987 after dating for a few years. As of now, they have been together for 36 years.
It is a little unusual for people who are associated with the entertainment industry to be uninvolved in any controversies and link-ups. However, neither Fairbrass nor his spouse are involved in any scandals. Moreover, they have two sons named Jack Fairbrass and Luke Fairbrass.
ALSO READ: What's the Top 5 Reasons Behind Jami Gertz and Tony Ressler's Long-Lasting Relationship?
3. Children Following The Footsteps of Their Father
Growing up on movie sets alongside their father, both Jack and Luke decided to work in the entertainment industry behind the screen. Craig Fairbrass' son, Luke, graduated from Royal Holloway with a degree in Economics. Afterward, he interned at Revolver Entertainment and gained valuable experience in film distribution and acquisitions.
In 2015, Luke produced the hard-hitting action thriller London Heist, which was shot in Marbella and London and starred his father in the lead role. Likewise, Craig's second son, Jack, works as a producer and is best known for producing the 2016 movie Breakdown and the 2017 action thriller Gunned Down.
No doubt Craig has raised his sons with ethical values of hard work and dedication. However, if it weren't for Craig Fairbrass' wife, Elke Kellick, the sons would have chosen a different path. She played a major role in raising her sons in a loving environment.
2. Page Three Model
For those who don't know, Craig Fairbrass' wife, Elke Kellick, is a former Page 3 model who had a short modeling career in her youth. At present, she prefers to stay behind the spotlight, supporting her husband's endeavors.
However, the couple are frequently seen spending quality time together in exotic places. In the '80s and '90s, Page 3 girls were celebrities outside of glamour modeling. After being married to Fairbrass, Kellick halted her modeling career.
1. Husband: An Eastenders Villian With Huge Fortune
From 1979 until the early 1980s, Fairbrass starred in minor roles, either in extras or in uncredited roles. As an actor, he appeared in the 1984 BBC TV series Big Deal, followed by BBC's Tucker's Luck. Craig made his feature film debut opposite Academy Award winner Denzel Washington as 'Challoner' in Working Title's powerful British thriller For Queen & Country in 1988.
The 1990s marked Fairbrass' foray into the world of action films. His rugged looks and intense performances caught the attention of filmmakers and audiences alike. One of his notable early roles was in the 1993 movie Cliffhanger, where he held his own alongside Sylvester Stallone. This film proved to be a stepping stone, leading him to further action-packed roles. Having worked in over 50 movies and starring in numerous TV shows, Craig Fairbrass's net worth is $8 million.
Did you notice an error ?
Please help us make corrections by submitting a suggestion. Your help is greatly appreciated!