Celebrities
Yasen Atour Biography: Meet The Coen of The Witcher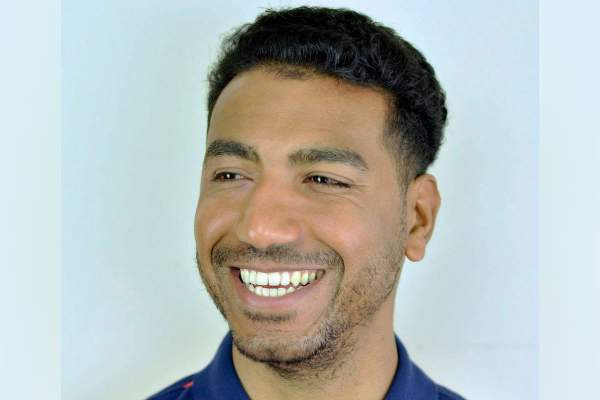 Yasen Atour Biography. Image Credit: Facebook.
Full Name

Yasen Zates Atour

Age

33 yrs

Birth Date

June 30, 1990

Country

England

Relationship Status

Not Confirmed

Nationality

British

Ethnicity

Mixed (Moroccan)

Profession

Actor

Education

Arts Ed School, London

Height

6 feet
Toss a coin to your Witcher, Oh, Valley of Plenty. A little act can leave a lasting impact if done with passion and creativity. Yasen Atour, despite a small screen presence in Netflix's fantasy series The Witcher, was one of the supporting cast who had a crucial role in the show. His portrayal of Coen the Griffin proved his versatility as an actor.
Today, this article delves into Yasen Atour biography, tracing his journey from humble beginnings to becoming an actor, director, and producer in the entertainment world. Yasen is best known for his roles in the television series Young Wallander, Marcella, Strike Back, etc.
Besides acting, Atour has served as a producer and director for several short films. Sometimes, he tries his hands on cinematography and writing as well. In London, the actor has worked as a coach as well. Stay with us to learn more interesting facts about the actor.
Early Life: Roots Tracing Back To North Africa
Yasen Zates Atour was born on June 30, 1990, in London, England, to Moroccan parents. His father worked as a porter, while his mother was a homemaker. When he was six months old, Atour was sent to live with his grandparents in Morocco. At that time, he developed an early fascination with acting and performing on stage.
When Yasen was 5, he would sit for hours watching the mini-theater shows produced by his father and uncle in the village back in Morocco. Although he was a kid, the shows impacted him as the process of storytelling fascinated him. The British native spent a few years in Morocco in his early years but grew up mostly in London. As a result, Yasen's accent is unique as he speaks fluent Arabic and native English.
Talking about his theater experience, Atour attended weekend arts college from 2001 until 2004. As Yasen belongs to the North African heritage, he wanted to make an impact and has been vocal about representation in the acting community. Similarly, he went to North Westminster Community School in London.
ALSO READ: Fred Hechinger Biography: Rising to Hollywood Stardom
Acting Beginning: Soul Calling
In the city of London, Yasen was working day and night to support himself. He became a bus-stop cleaner and a driving instructor and had a series of odd jobs. In 2004, while he was cast to perform for a show called Final Hours on stage, his father had requested him to build a house back in Morocco. For information, the Atours never had a decent home, and a place of shelter was essential for the future.
Hoping to make a new house, Yasen left London and took a break from acting. He wanted to make his family proud through acting. However, family was the reason he had to halt his acting career for years. Chipped between responsibilities and dreams, Yasen always felt an itching in his soul. The year was 2010 when it was enough for him, and after everything was better for his parents, Yasen called his mentor in London, to whom he hadn't spoken in seven years. The British stage actor wanted to go to drama school and expressed his desire to act again.
In 2011, Yasen enrolled at Arts Ed London School of Acting and studied for a year. There, he met a talent agency called Olivia Bell Management, and the rest became history. After graduating, he began his acting career in theater, appearing in productions like Twelfth Night, Ice Cream, Hot Fudge, and The Wild Party musical.
Notable Works: Movies and TV Shows
In 2013, Yasen landed a major role as Farid in the Cinemax action drama series Strike Back. Afterward, he appeared in smaller roles in television and movies, along with continuing theater. In 2015, he appeared in Mission Impossible-Rogue Nation as a control lab technician.
| | | |
| --- | --- | --- |
| Year | Tv Shows | Role |
| 2016 | Marcella | Mo El-Sayed |
| 2017 | The State | Abu Issa |
| 2018 | Dark Heart | Hass |
| 2021 | When the Screaming Starts | Jack |
Table Source: IMDb
In 2016, Atour appeared in the short movies My Enemy and Shwotime. Further, in 2018, he appeared as Mutton in Robin Hood alongside actors Taron Egerton and Jamie Foxx. From 2020-2022, Yasen appeared in 12 episodes of the Netflix crime drama Young Wallander as Reza Al-Rahman.
Similarly, you might want to look at Sisi Stringer's Biography and Net Worth.
The Witcher: Coen The Griffin
From the time he enrolled at a drama school, Yasen either got the role of a terrorist or some Middle Eastern man trying bad things in the world. As an actor, he wanted to make a difference in the perception of the audience.
In late 2020, it was announced that Atour was cast as one of the witchers in the Netflix fantasy series The Witcher, along with Paul Bullion as Lambert. In the show, Yasen portrayed the role of Coen, who belongs to the School of the Griffins. One of the brothers of Geralt, played by Henry Cavill, Yasen's character helps Ciri (Freya Allan) in combat while she stays at the witcher keep of Kaer Morhen.
Atour's performance was well received by the audience, and the opportunity brought a number of other opportunities for him. Yasen is also set to appear in the upcoming Amazon Prime Video series The Lord of the Rings: The Rings of Power, whose second season is expected to premiere in 2024.
Net Worth and Personal Life
Known for his versatility and his ability to play a wide range of characters, Yasen Atour must have accumulated decent earnings from his acting career. For information, actors receive a hefty sum of money from acting roles in movies, television shows, and theater productions. However, there isn't any substantial evidence of Yasen's fortune, as he has yet to deliver a blockbuster project.
As a producer, Atour has worked in Lost & Found (2013), The Agency 2014,  My Enemy (2016), and If Apps Existed 500 Years Ago (2017). Similarly, he also has directed a few short movies. As a result, the Morrocan heritage actor Yasen Atour's net worth might be over a few hundred thousand dollars. The figures might vary depending on his projects and production banners.
Now, talking about his personal life, the London native has kept the details of his personal life behind the curtains. Hence, it is not known whether Yasen Atour is married or not. Atour is not only a talented actor but is known for his versatility in playing a wide range of characters. Similarly, he is also a passionate advocate for diversity and inclusion in the arts.
Looking at his social media, one can't see Yasen Atour's girlfriend, neither has he posted any pic in which we can see his potential partner. Nevertheless, the actor is focused on his career and wants to make a difference in the entertainment industry.
In conclusion, by analyzing Yasen Atour biography, we can surely say that his journey is a testament to his talent and his dedication to his craft, coupled with his commitment to using his platform for meaningful causes.
References
Did you notice an error ?
Please help us make corrections by submitting a suggestion. Your help is greatly appreciated!