Net Worth
Unveiling Henrik Norlander Net Worth: How Lucrative is Golfing Career?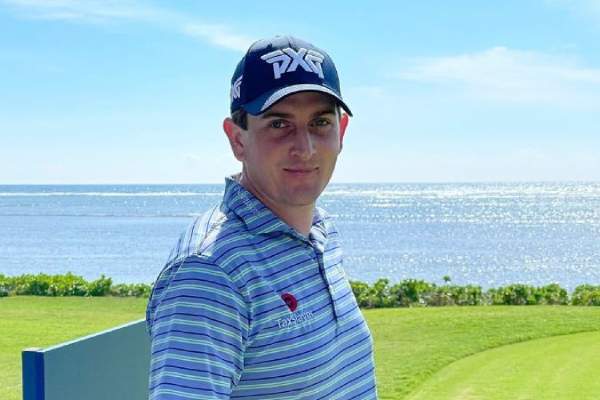 Henrik Norlander Net Worth. Image Credit: Instagram.
Golfers embody the essence of grace and precision on the green fairways with their dedication and boundless passion. Take Henrik Norlander, for example, he is a pro golfer who pursues not only victory but also the elusive perfection of each stroke.
Today, this article will delve into Henrik Norlander net worth as he is one of those golfers who stride purposefully from tee to green. Similarly, his every swing is a symphony of skill and concentration, and the Swedish golfer is known for his accomplishments on the PGA Tour events.
The 2010 Administaff ASU Invitational winner, Henrik, has three professional wins until now. Further, he won the 2019 Wichita Open on the Korn Ferry Tour and finished the season 11th on the 2019 tour standings to qualify for the 2020 PGA Tour.
A Brief Overview
Henrik Anders Norlander was born on March 25, 1987, in Danderyd, Sweden, to parents Elisabeth Norlander and Anders Norlander. The only child, Henrik, grew up playing both tennis and golf in his youth but finally preferred golf.
Norlander's competitive career began at Fagelbro Golf & Country Club. However, he later represented Djursholm Golf Club.
In 2002, Henrik finished second to David Lingmerth (now a PGA Tour player). Both, aged 15, played at the unofficial Swedish Youth Championship, Bankboken Cup, at Falun-Borlänge Golf Club.
After school, Norlander played college golf at Augusta State University in the U.S., where he had a successful amateur career.
Professional Career
During his college years, Henrik gained valuable experience, which would later serve as a foundation for his professional career. Likewise, he was also part of the Swedish teams at the European Boys' Team Championship once and the European Amateur Team Championship three times.
Henrik also represented Sweden at the Eisenhower Trophy in 2008 in Adelaide, Australia, earning a bronze medal, and in 2010 in Buenos Aires, Argentina. For information, Norlander's best ranking on the World Amateur Golf Ranking was 10th.
| | |
| --- | --- |
| Year | Earnings |
| 2013 | $401,958 |
| 2016 | $290,889 |
| 2017 | $498,914 |
Table Source: Spotrac
Henrik Norlander turned professional in 2011 and began competing on various golf tours to work his way up to the PGA Tour. He spent time on the Web.com Tour (now known as the Korn Ferry Tour), where he sought to earn his PGA Tour card.
One of the significant milestones in Norlander's career was winning on the Web.com Tour, which helped him secure his PGA Tour card. He competed against some of the world's top golfers on the PGA Tour, showcasing his talent and determination.
ALSO READ: Cracking The Code of Kevin Streelman Net Worth: From Fairways To Financial Success.
PGA Tour Fortune
Henrik Norlander is known for his consistent and well-rounded style of play. He has demonstrated skill in all aspects of the game, from driving off the tee to precision on the greens. Golf fans have appreciated his dedication and work ethic on the course.
While specific tournament wins and achievements can vary from year to year, Norlander's journey in professional golf has been marked by hard work and perseverance as he continues to strive for success in various tournaments, including major championships.
Similarly, you might want to look at Adam Hadwin's Net Worth.
Henrik Norlander Net Worth: The Figures Of A Club
The 2019 Wichita Open winner is primarily recognized for his golfing abilities and achievements. So, people often ask how much he owns and how rich he is. Well, if looking at sources, statistics, and data, it seems Henrik Norlander net worth is $4.5 million. His biggest paycheck came in the 2020 and 2021 seasons; he made $1,285,431 and $1,377,085, respectively.
| | |
| --- | --- |
| Year | Earnings |
| 2020 | $1,285,431 |
| 2021 | $1,377,085 |
| 2022 | $613,966 |
| 2023 | $564,355 |
Table Source: Spotrac
Meanwhile, Henrik made just $564,355 in 2023, and previously, his career earnings were estimated at $613,966 in 2022. Nevertheless, the golfer finds solace in his career. In conclusion, Henrik Norlander net worth is a testament to the fact that the golfer is a resilient individual with a dedicated mindset.
Did you notice an error ?
Please help us make corrections by submitting a suggestion. Your help is greatly appreciated!