Creators
Neo Romasanta Biography: From The Philippines To TikTok Stardom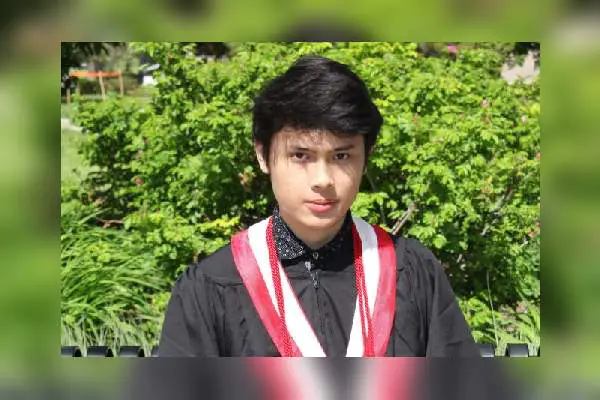 Neo Romasanta Biography. Image Source: Instagram.
Full Name

Neong Calungcaguin Romasanta

Age

21 yrs

Birth Date

July 10, 2002

Country

Canada

Relationship Status

Single

Nationality

Canadian

Ethnicity

Filipino

Profession

Digital Creator

Height

5 feet 7 inch
In the vast world of social media, where attention spans are always transitioning, with trends changing every minute, one young star captivates thousands. Meet TikTok sensation Neo Romasanta, a Filipino-Canadian content creator.
Romasanta uses his unique personality and humor on TikTok and YouTube videos. The young content creator simply has one of the most energetic fans on social media. Initially, he gained immense popularity on TikTok with his comedy and lip-sync videos.
You will be surprised to know Neo Romasanta biography, a boy from a third-world country who made his name as one of the most beloved TikToker.
Family Background: Filipino Roots
Neo was born Neong Calungcaguin Romasanta on July 10, 2002, in the Philippines, in a well-to-do family. His parents are Manuel Romasanta IV (father) and Sarah Jane Calungcaguin Romasanta (mother). The TikTok star belongs to the Filipino heritage as his family moved to Canada from the Philippines.
Romasanta has an older sister named Aleesha Jane Romasanta and a younger sister, Azrah Jane Romasanta. The family of four currently resides in Alberta, Canada. However, Neo, along with his family, frequently visits back to the Philippines, where their relatives are still residing.
The Romasanta family are practitioners of Christianism, as Neo and his sisters were raised in a Catholic household. Further, he graduated high school in 2021 from St. Peter the Apostle Catholic High School in Alberta. A year later, his younger sister Azrah graduated with honors from the same high school. At present, Neo is pursuing his undergraduate studies.
ALSO READ: TikTok Star Bennett Jeppsen Net Worth: A Look Into His Riches.
Neo Romasanta Net Worth
As a TikToker with massive followers, Neo Romasanta net worth might be hundreds of thousands of dollars. Let's get an idea about how content creators earn through digital platforms.
TikTok creators with more followers are typically exposed to more financial possibilities. They can earn a lucrative sum of money from sponsorships and product promotions. Likewise, fees can range from $50-$5,000 per post. Neo Romasanta fortune is credited to his two TikTok accounts.
Neo's main account, "neobussin," has a staggering 10.9 million likes with over 243.2k followers as of July 14, 2023. Similarly, his other account, "neotooswaggy" has over 1.2 million likes. For the information, TikTokers with over 243k followers can earn enough money depending upon the type of content they make on social media.
Girlfriend and Personal Life
The creator's relationship is a topic of talk among his fans. Neo Romasanta girlfriend is still a mysterious tale as he prefers to keep quiet. Previously, Romasanta was in a romantic relationship with Chloe Schoenthaler. It appears the ex-couple began dating in early 2020 but broke up after a year. Despite the breakup, they are still good friends and can be seen posting pictures together occasionally.
The Canadian TikToker is known for being cute and sweet among his fans, especially the girls. In addition, he is also known for keeping his personal life behind the curtains. Most of his female followers don't shy away from expressing their feelings toward their handsome creator. Well, as of now, Neo Romasanta's relationship status is single.
You might want to read about young Canadian social media star Erin Novakowski biography.
Not Happy at 1 Million Followers: Deleted His Old Account
Romasanta first posted a TikTok video in November 2018 and quickly became famous for his comedy, transition, and lip-sync videos. The Filipino descendant initially began uploading onto the app just to impress a girl. Slowly, people started watching his videos, and the number of his followers hit a million.
In the topology of the social media world, creators often get trapped in a million likes and followers mentality. Further, in an online interview, Neo revealed that he wasn't exactly excited when he hit 1.3 million followers. He expressed his disappointment. for not doing anything noteworthy other than making a video.
Looking at the present, Romasanta's old TikTok account neohateslife has just been a memory, and it had over 1 million followers. The influencer felt the need to do more than just hit millions. Meanwhile, his later account is also receiving millions of likes.
Neo Romasanta biography is a journey of a young man who hasn't forgotten his roots despite having massive popularity. His humbleness and helping nature inspire young people to contribute more to society by utilizing their skills and influence.
Did you notice an error ?
Please help us make corrections by submitting a suggestion. Your help is greatly appreciated!