Crime
Meet The Cryptoqueen Ruja Ignatova: The Mastermind Behind The OneCoin Scam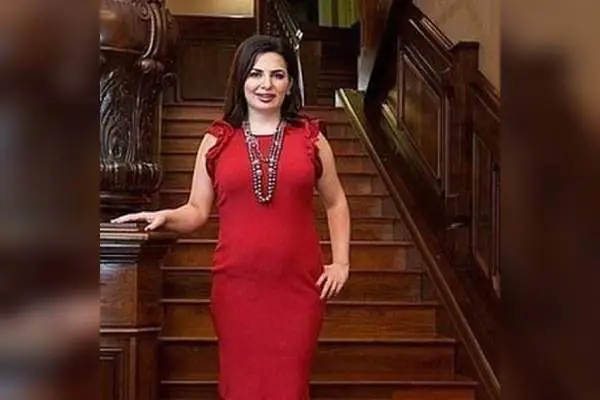 Ruja Ignatova. Image Source: Instagram.
Full Name

Ruja Plamenova Ignatova

Age

43 yrs

Birth Date

May 30, 1980

Country

Bulgaria

Relationship Status

Married

Spouse

Björn Strehl

Nationality

German

Profession

Entrepreneur

Children

1

Education

Ph.D. in law from University of Konstanz

Height

5 feet 6 inches
Initially hailed as a groundbreaking innovation in the cryptocurrency space, OneCoin quickly gained attention for its supposed potential to transform the entire industry. This virtual currency was aggressively promoted as a safe, lucrative investment avenue with promising returns.
Unfortunately, it eventually became evident that OneCoin was nothing more than an elaborate scheme designed to defraud investors on an unprecedented scale. The architect of this colossal fraudulent operation is none other than Cryptoqueen Ruja Ignatova, who presently finds herself wanted by the FBI as a fugitive from justice.
Early Life and Education
Ruja Ignatova, born in Bulgaria on May 30, 1980, had the privilege of growing up with parents who were both esteemed scholars. Her father was an engineer, and her mother was a teacher.
With a strong foundation in academic excellence and inheriting intelligence, she pursued higher education in law and economics. This journey took her to the prestigious University of Oxford, where she obtained an impressive bachelor's degree in law.
Building upon this accomplishment, Ruja acquired a Ph.D. in law from the renowned University of Konstanz in Germany.
Career in Finance
After completing her studies in European law at Oxford University, Ignatova secured a position as a consultant at McKinsey & Company, the renowned global management consulting firm.
Tapping into her personal background and unwavering ambition to amass wealth, clients relied on Ignatova's expertise and found inspiration in her journey from modest beginnings.
Additionally, Ignatova's proficiency in multiple languages, such as Russian, German, English, and Bulgarian, bolstered her effectiveness as a consultant within an international context.
Ignatova recognized the importance of appearances – she often attended various events donning elegant evening gowns coupled with striking red lipstick while showcasing exquisite diamond earrings.
In 2014, Ignatova introduced OneCoin to the market with bold claims of being a game-changing cryptocurrency. She positioned this digital currency as an attractive and reliable investment opportunity, assuring investors they would enjoy significant profits from their investments.
Ignatova got married to Björn Strehl, a lawyer from Germany. The pair also have a daughter together, but Ruja Ignatova's daughter's name is undisclosed. Ruja Ignatova's husband was also charged with money laundering, with the verdict still pending.
ALSO READ: Drew Findling Biography: A Billion Dollar Lawyer And The Rapper's Favorite
The OneCoin Scam
The marketing strategy employed by Ignatova proved to be highly successful, as OneCoin quickly attracted a substantial number of investors worldwide.
These individuals were enticed by the promise of remarkable returns on their investment while being assured that OneCoin offered superior security compared to Bitcoin.
However, it soon became evident that OneCoin was a fraudulent scheme. This digital currency was nonexistent on established blockchains, and investors could not withdraw their funds.
Despite alarming warning signs pointing towards this scam, Ignatova vehemently promoted OneCoin, and many unsuspecting individuals continued pouring money into the project.
In 2017, investors' hopes shattered when Ignatova vanished without a trace with almost $4 billion—leaving behind an immense void for those involved. After the disappearance, Cryptoqueen Ruja Ignatova's net worth can be said to be well over $4 billion.
Subsequent investigations disclosed her embezzlement of billions from trusting investors' pockets—which she used unabashedly to finance an extravagant lifestyle consisting of opulent mansions and luxury vehicles, including yachts—an existence further underscored by her travels around the globe via private jet.
Similarly, you might want to read about the Canadian Serial Killer Karla Homolka.
The FBI's Most Wanted List
In late October 2017, Ruja Ignatova disappeared following a tip about increasing police investigations into the OneCoin cryptocurrency scheme. Two years later, her brother Konstantin Ignatov admitted to fraud and money laundering charges in connection with the same fraudulent endeavor.
Recently in 2022, authorities in Darmstadt, Germany, initiated an investigation involving "a lawyer from Neu-Isenburg" over allegations of potential money laundering concerning a transfer of 7.69 million euros by Ignatova into one of her personal accounts back in 2016.
In January 2022, law enforcement searched various locations, including apartments and offices in Weilburg, Baden-Baden Frankfurt am Main, Bad Homburg Neu-Isenburg, and Vaihingen.
Later on, the North Rhine-Westphalia Police and German Federal Criminal Police Office made a public statement that Ignatova is being actively pursued for charges related to fraud.
To aid in her capture, the Federal Criminal Police Office offered a reward of €5,000 for any information leading to her arrest. This alert was followed by Interpol issuing what's known as a 'Red Notice' against Ignatova. In this reciprocal action, Europol included her on their 'most wanted' list.
Meanwhile, the Federal Bureau of Investigation took additional measures by placing Ignatova on their 'Ten Most Wanted Fugitives' list and announcing during a joint press conference alongside IRS Criminal Investigation and the United States Attorney's Office Southern District of New York.
Ruja Ignatova's documentary can also be viewed by those interested in learning more about the scam artist. The name of the documentary is "Die Kryptoqueen," and it has an IMDb rating of 6.6.
The FBI further utilized its podcast and YouTube series called "Inside the FBI," dedicated entirely to highlighting the OneCoin case and comprehensive coverage about Ignatova herself. Now, anyone who provides credible information leading directly to her apprehension could be eligible for up to $250,000 in rewards.
Has Cryptoqueen Ruja Ignatova Resurfaced?
An opulent penthouse in London, formerly owned by the enigmatic "missing cryptoqueen" Ruja Ignatova, has recently reappeared on the market. Interestingly enough, it appears that Ignatova herself was orchestrating the sale while remaining hidden from public scrutiny.
Coincidentally, around the same time that her magnificent £12.5m penthouse became available for potential buyers to consider, new transparency regulations mandated that Ms. Ignatova's ownership details of this property be made publicly accessible information.
Fascinatingly enough, it has been six years since anyone has caught a glimpse of the founder of OneCoin – notorious for masterminding an elaborate fraud scheme involving counterfeit cryptocurrencies.
Previously undisclosed facts uncovered by BBC revealed how she discreetly acquired this four-bedroom luxury apartment amidst multiple warnings issued across Europe by financial authorities regarding her fraudulent virtual currency.
But the search for the crypto queen continues. One report also states that Ruja had been murdered on the orders of a Bulgarian drug lord, Hristoforos Amanatidis, aka Taki. The accused killer, Hristo Hristov, is imprisoned in the Netherlands for his involvement in drug trafficking.
Nonetheless, according to an interview conducted in 2022 by FBI Special Agent Paul Roberts, the agency's examination into Ignatova proceeds on the basis that she remains alive.
Ignatova was featured as the central figure of a book by Jamie Bartlett titled "The Missing Cryptoqueen," published in 2022.
Lessons To Be Learnt
The cautionary tale surrounding Cryptoqueen Ruja Ignatova is a stark reminder of the risks of greed and deception.
The widespread devastation caused by the OneCoin scam is evident in the significant financial losses experienced by numerous investors who trusted Ignatova's promises.
This unfortunate incident underscores both the pervasive influence of effective marketing strategies and the potential hazards of placing blind faith in investment ventures.
Continuing to pursue justice against Ignatova highlights a lack of regulation within the cryptocurrency industry, necessitating vigilance on behalf of investors.
The fraudulent nature of OneCoin demonstrates how even seemingly convincing investment opportunities can prove deceitful, emphasizing why it is essential for individuals to conduct thorough research and exercise due diligence before committing their hard-earned funds.
References
Did you notice an error ?
Please help us make corrections by submitting a suggestion. Your help is greatly appreciated!